When it comes to applying for scholarships, we often look at the effort and time it takes, before realising the benefits. So, here are the most common myths about scholarships and how you can overcome them:
Myth #1 Finding a scholarship takes forever
Looking for scholarships is actually quite straightforward! Jump on the Scholarships page in the Student Portal and search for the scholarships that only matter to you. You can select different options based on how and where you study to easily find what you're eligible for.
Myth #2 I'm probably not even eligible
You won't know unless you try. Each scholarship has different requirements, therefore it is worth reading through each one. Some may be tailored to your course, your year of study or even the town you grew up in. So, don't count yourself out before having a thorough look, you may be more eligible than you think!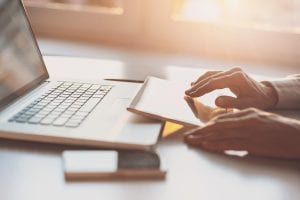 Myth #3 There's no point applying with so much competition
There are actually not as many people as you think applying for scholarships, therefore making it a perfect opportunity for you to apply. There are also many scholarships that do not end up being given out, so just give it a shot and apply. Any submitted application means you're in the running.
Myth # 4 The small amount of money isn't worth the effort
The scholarships that are available range in the amount of money offered. It just depends on the type of scholarship. Don't let the number turn you off because any amount of financial support will be worth it in the long run! Note, you can also apply for more than one scholarship.
Myth #5 I think I count as having experienced financial hardship
For scholarships, the university looks at if you are able to provide all you need for yourself, such as food, accommodation, medical treatment or education. It is also important to note that if you have to work to support yourself, that is also considered as financial hardship because it impacts your study time. So, take into account all factors before deciding not to apply.
Ditch these myths and start applying for scholarships now, also check out our top tips for winning a scholarship!