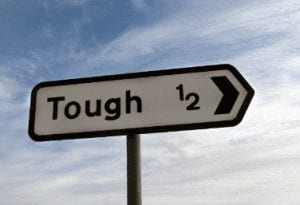 It was 2014. The night before my last HSC midcourse exam.
I was sitting on the second-hand couch in the tiny unit I was renting with my boyfriend, and by the sound of the shaky voice on the other end of the phone and the four calls I had missed, I knew something wasn't right. And that was when I received the news that one of my best friends had leukemia. Before any of us could see her, she had been flown to Sydney (a five-hour drive from where I lived) to undergo treatment that would take at least a year.
At the age of 17, neither my friends nor I had any idea how to deal with this. We wanted to support our friend, and each other, but we had no template or life experience for something of this magnitude.
But being in high school had its advantages for us. We saw each other every day to talk about updates and how we could help, we had our parents close for support, we had the school's support system to help us with fundraising or just chatting about how we were doing.
When I was a few weeks into my first session of uni, we found out that my friend had relapsed. By that time my close knit group of friends had split across NSW for uni. The support system that I had come to depend on wasn't there in the same way it was before.
I had to rely on different things to help me through this time, so I could be there to support my friend. When it seemed like I couldn't handle it, it was the kindness of a girl in my art class telling me to go home, me allowing myself to put off that tutorial work until the last minute, a crying phone call home that helped me through.
Though it was definitely a struggle, and continues to be as my friend undergoes her second round of treatment, it taught me a lot about relying on yourself, and trusting others, to survive tough times at uni.
Uni is all about making new friends and new connections, and sharing your tough times with your new friends can really help develop your relationship. You have to trust that even though you may not know someone so well, and you've only really bonded over your favourite pizza toppings, they might be just the person you need to talk to. Don't forget that your friends from high school, or even before that, are still there for you as well, even if you don't all live in the same place anymore.
And family means that even if you're far away, they will always be there for you. The might just be surprised at the wonders that a call to your favourite family member can work.
CSU has loads of great ways that it supports its students. From offering counselling services, to professors giving you extensions on assignments, don't be afraid to ask what other people can do for you to make your tough time a little easier.