Written by Natalie Perez
Joining a club at Charles Sturt University can help you make life long memories and friendships.
The Charles Sturt University Wagga Wagga Cheer club did just that coming out with some outstanding results at the AASCF championships, in August this year.
Head Coach and Club President Natalie Perez shares how competitive cheer is becoming more and more popular in Australia. She highlights that joining the Charles Sturt Cheer Club can be an immersive part of your studying experience.
Before you start to read below, grab your pom poms and get ready to cheer for your fellow students!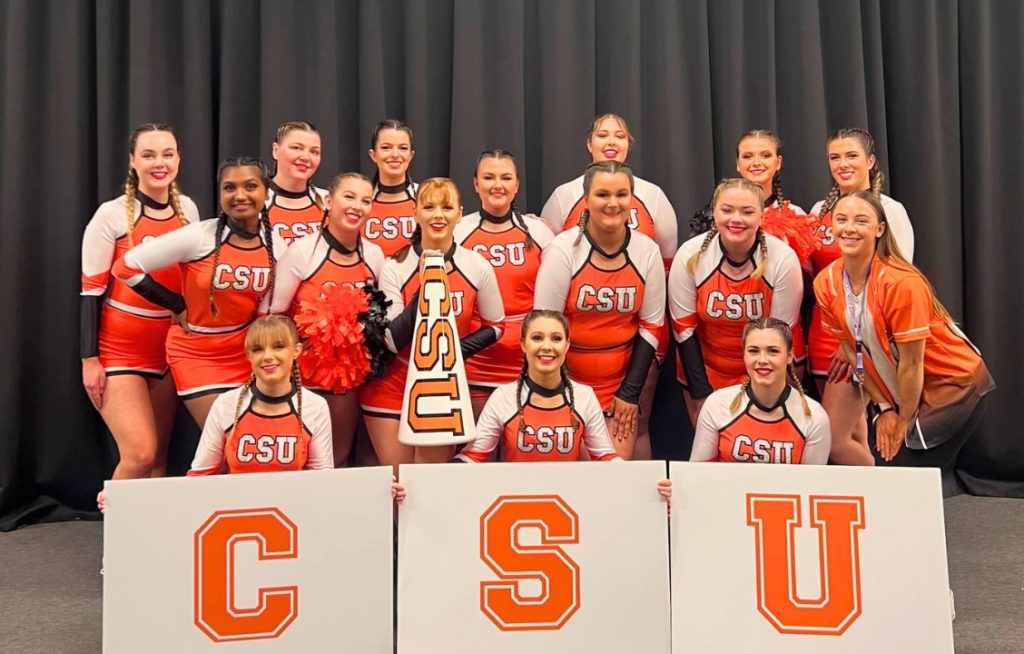 ---
Over the weekend of August 11 to 13 2023, Charles Sturt University Cheer and Dance competed at the AASCF Battle Championships in Sydney.
This interstate cheerleading and dance competition is run by the Australian All Star Cheerleading Federation (AASCF), with thousands of participants competing from all over Australia.
We took 5 teams to the event, including a university cheerleading team, jazz, hip-hop, lyrical/contemporary, and pom team.
For our very first competition as a club, we came home with some amazing results within our divisions:
1st place and 2x hit zero routines – CSU Chimeras (University Level 1/2 NT All Girl Cheer)
1st place – CSU Jabberwocky's (Open Novice Jazz)
2nd place – CSU Luminescence (Open Novice Lyrical/Contemporary)
3rd place – CSU Pegasus (Open Novice Pom)
3rd place – CSU Hippogriff's (Open Novice Hip Hop)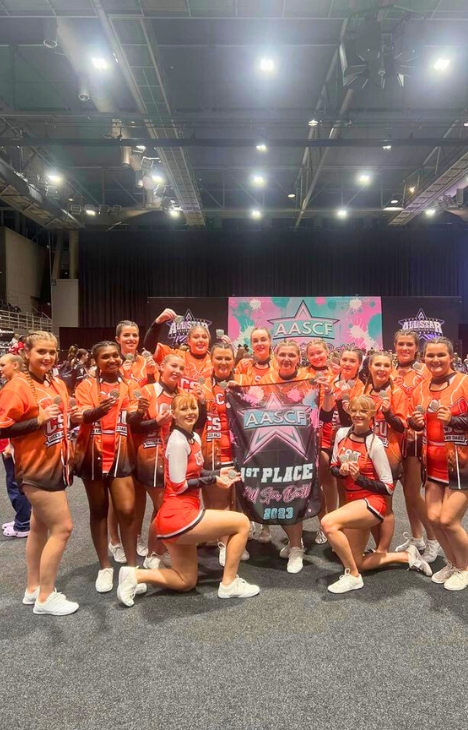 Our next competition is the AASCF State championships, from September 8 to 10, where we will be competing against the best university cheerleading and dance teams in NSW.
This will be followed by AASCF Nationals in Melbourne in late November, which is the final competition of the year, with tens of thousands of competitors attending for a chance at a National Championship title.
Competitive cheerleading is a sport that is continually growing in popularity within Australia.
There are thousands of cheerleading gyms across the country, with hundreds of teams competing internationally at various competitions, including World's, and soon to be the Olympics.
Competitive cheerleading is not like sideline cheerleading – it is an athletic sport involving stunting, tumbling, jumps, and dance elements.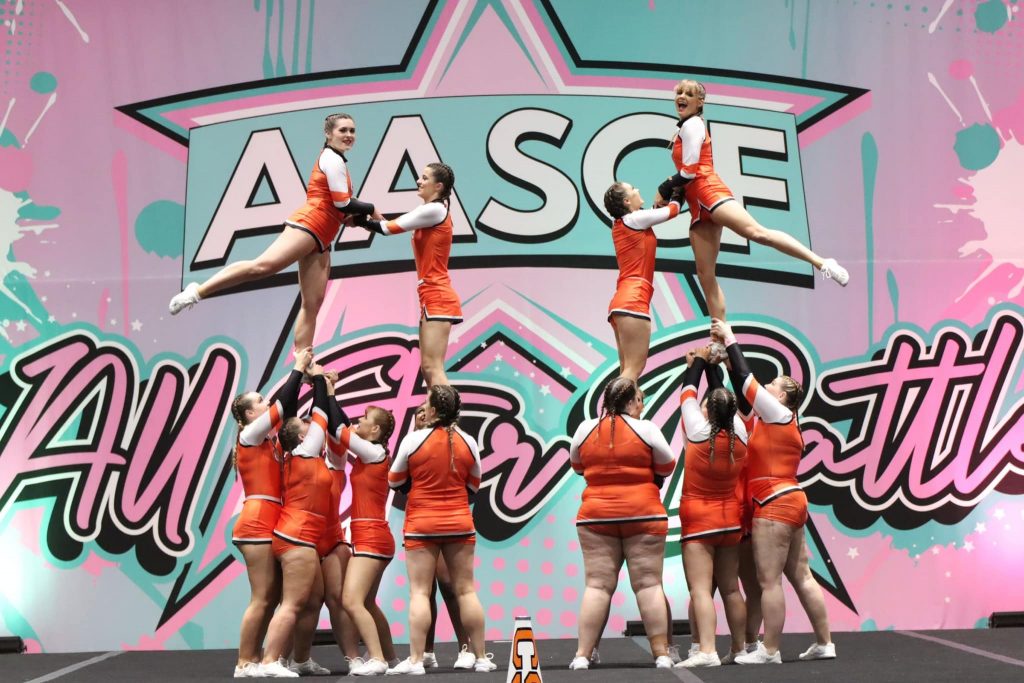 Multiple teams are placed into divisions to compete their routines against each other, scored on their difficulty, creativity, and execution of the routine.
University cheerleading competes with all these elements, as well as incorporating a club chant, which is scored on the level of crowd involvement and participation.
The CSU Chimera's will be competing against up to 15 other university teams from all over Australia for a National's title at the end of the year.
Our dance teams will also be competing against up to 20 other dance studios from across the country.
Charles Sturt University Cheer and Dance is the first cheerleading and dance club in Wagga Wagga to compete at an interstate level, and we are very proud to be representing Charles Sturt University, and Wagga Wagga, for the first time.
Our club also offers recreational classes for members that do not wish to compete and would like to come along to cheer and dance classes for fun.
Our members can learn several styles of dance, as well as try cheerleading, or work on additional skills during our stretch, conditioning, and tumbling classes.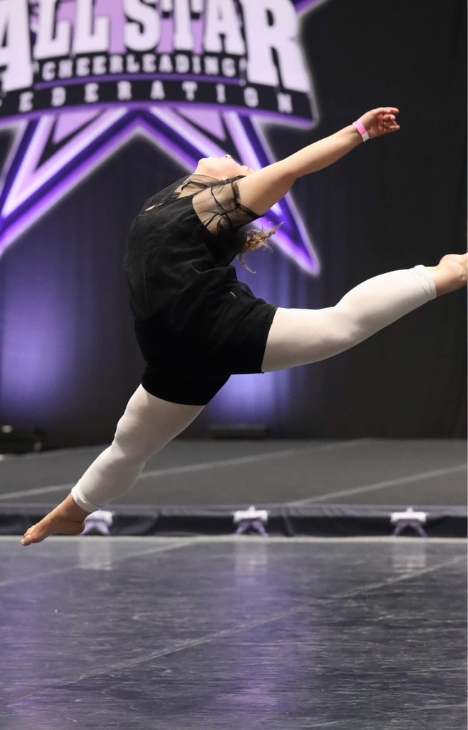 Charles Sturt University Cheer and Dance provides students and staff an opportunity to participate in a team sport, as well as getting exercise, having fun, and making new friends.
We organise multiple team events throughout the year, such as team bonding and club dinners, as well as our end of year presentations, fostering an environment focused on teamwork, inclusivity, and friendship.
Joining a sporting club such as Charles Sturt University Cheer and Dance provides a way for new students to make friends and to get immersed into university life.
It also supports returning students, and current staff, to become involved in a positive and encouraging sporting environment that allows for a break from studies.
We look forward to welcoming in new club members from February 2024. Be sure to stay tuned to our Instagram and Facebook pages for further updates.

Go Chimeras!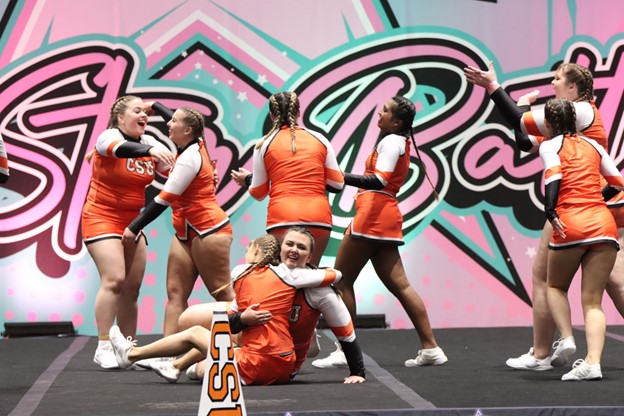 A final note.
Thank you Natalie for sharing your fantastic results and highlighting the importance of balancing studies and making new friendships through the Charles Sturt Cheer and Dance club at Wagga Wagga.
We can't wait to hear the results from the AASCF State championships from last weekend and we wish the teams all the best for the AASCF Nationals in Melbourne!
Useful links.
Stay tuned and keep up to date via their Facebook & Instagram pages.
Want to hear another student voice?