Current and former Charles Sturt students will bring the story of Frankenstein to life from Wednesday 28 September to Saturday 1 October.
Third-year Theatre Media students will lead the show, as part of their capstone subject, CCI304.
A retelling of the well-known story by Mary Shelley, this production has been recontextualised and reframed to suit modern audiences. The story follows Victor Frankenstein in his pursuit of scientific discovery and the reanimation and creation of life. Upon closer look at his completed creation, Victor is horrified at 'the Creature', which is cast out and terrorises those it encounters, tormenting its maker.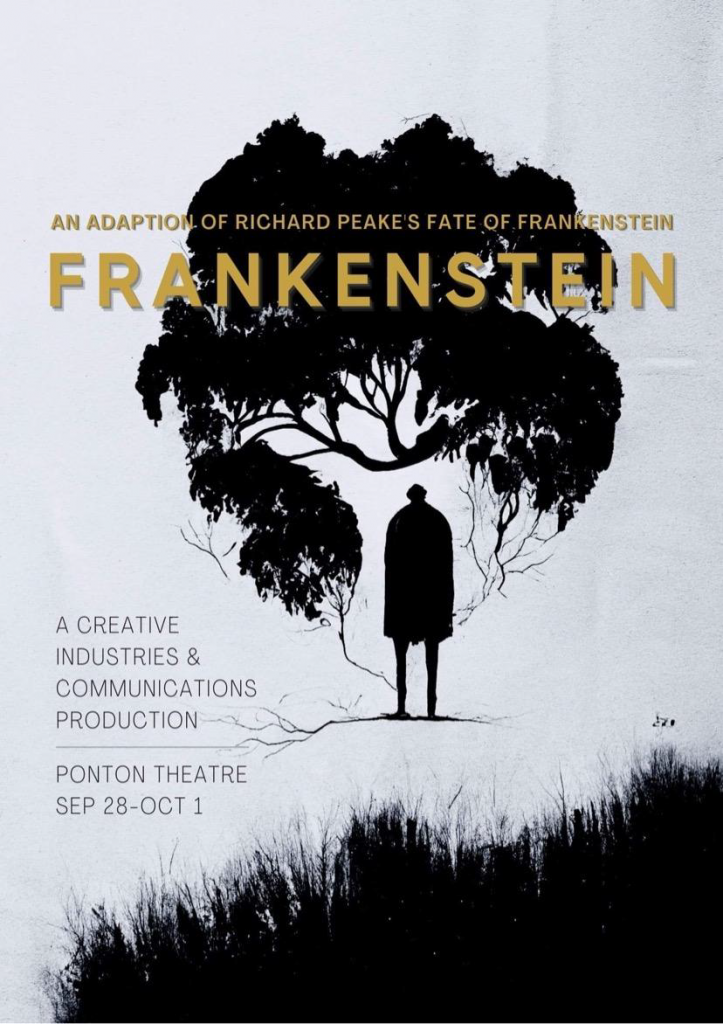 Dramaturg Peggy Aitken chose to set the piece a little closer to home – Tasmania in the post-World War I era of the 1930s to allow the audience to connect with the play more easily than the original novel, which takes place in the late 18th Century.
All involved have worked tirelessly on this show since the beginning of Session 2. Artistically led by director Leila Broughton and overseen by production manager Alice Cavanagh, this unique retelling of the classic story is sure to be a treat for audiences. Rehearsing twice a week for the past eight weeks, a team of 10 actors are prepped and ready to go in costumes carefully designed to reflect this story.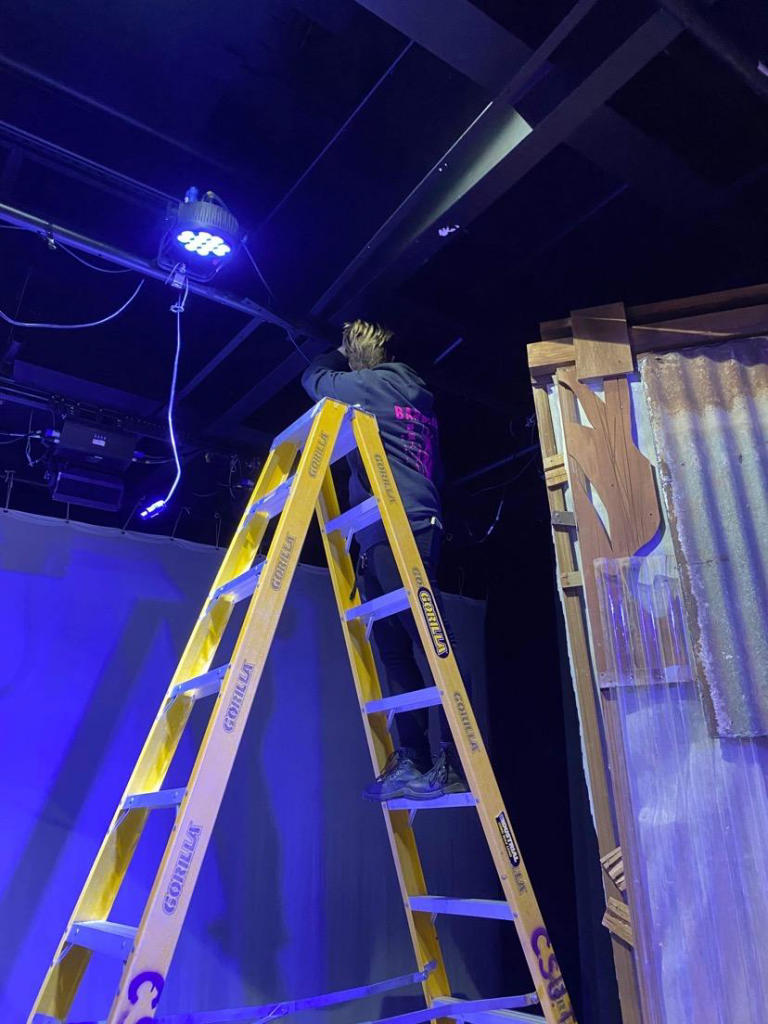 The show has just concluded its "tech week" where actors, set designers, costume designer, director and technical personnel were able to begin putting the pieces of this complex puzzle together. Set designers Tristan Gale and Richie King were able to see their masterpiece of the set come to life under the lights and help visually tell the story. This set has a maximist and eerie feel, created using various natural materials.
Frankenstein will be shown at the Ponton Theatre at Charles Sturt University in Bathurst from Wednesday 28 September to Saturday 1 October at 7pm, with a Saturday matinee at 2pm.
This production is one you won't want to miss! Buy your tickets now – general admission is $15, or $10 for students.