Written by Faith Hanstock
Helping people has always been a passion for Luke O'Mahoney.
After growing up in Narrandera, Luke began a Bachelor of Arts (Social Work) at the Charles Sturt Wagga Wagga campus. With only a few subjects to go, he dropped out – worried that he was wasting his time.
Deciding that maybe academia wasn't for him, he entered the workforce, and it was here where Luke's passion for helping people took off. Currently residing in Canberra with his wife, he works full time as a Peer Worker in the Suicide Prevention Outreach Team in Queanbeyan Hospital. But getting there wasn't without its ups and downs.
After struggling with a drug and alcohol addiction, Luke completed the first stage of the program at Karralika, a rehabilitation centre specialising in drug and alcohol care. After which, he was diagnosed with numerous mental health conditions including anxiety, dysthymia, and mixed depression. Continuing to battle them today, Luke certainly struggled at times over the years, but has been "…blessed to have a good support network" and because of his on-going recovery through addiction, he has 'learnt to self-manage a lot.'
In 2012, Luke decided to step back into university life. He completed his undergraduate in Psychological Science at the University of Canberra. He then transitioned into a Master of Social Work as an online Charles Sturt student and is currently halfway through the course.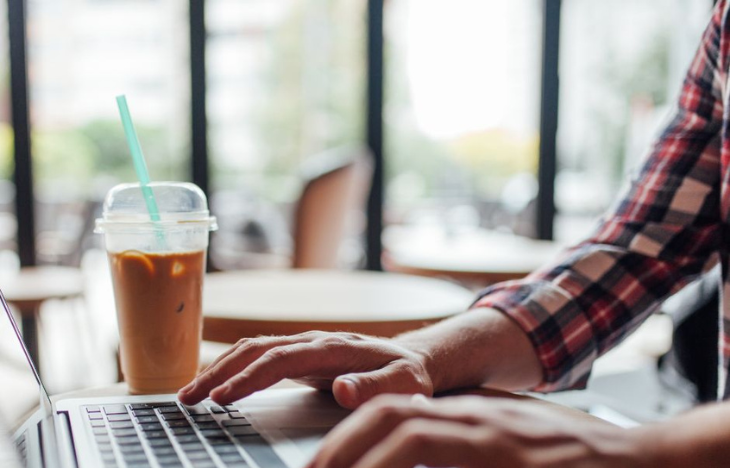 Determined to finish his Masters, Luke has been able to mould his studies to work with his disability, rather than work against it.
He is currently studying part-time, completing 2 subjects a session to ensure he is not overwhelmed with work.
He has a lot of support from his lecturers and the Charles Sturt Accessibility and Inclusion Advisors where he has flexibility in assessment due dates or extra exam time if it gets too much.
He has the chance to put his coping skills to practice in a real-life environment.
And perhaps one of the most important things Luke has, is a Study Access Plan (SAP). A SAP provides people with disabilities the recommended support needed to help them succeed at university. In Luke's case, they help him with 'wiggle room' for assessment due dates as well as extra exam time.
According to Luke, a SAP is "transformational for students that might study with a health condition or a disability. Those with mental health conditions, neurodevelopmental and learning disorders can get help along with those who have medical and physical conditions."
The support offered from Charles Sturt has helped Luke complete his degree. He believes that if he didn't have the support, he would have dropped out. 'If you need help, don't be afraid to reach out'.
Once he finishes his Masters, Luke is aiming to step into the role of a peer practitioner. He will also strengthen his role as a peer worker and be a role model and activist to others. He is also interested in working with the Charles Sturt mentoring program.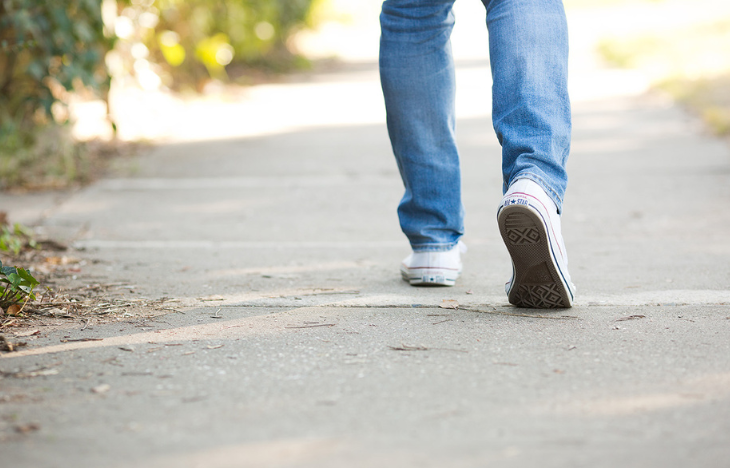 Luke has gone through many hardships and has used his experiences to help others. Here's what he has to say to fellow students who are navigating study and a disability:
'Get your Study Access Plan immediately at the start of each semester, and the key is to reach out early'.
'Lecturers and Charles Sturt Accessibility and Inclusion Advisors are really supportive, they've never not helped me, and they've never not supported me to get a really good outcome. They've given me hope, helped me resolve mental health issues sooner, reduced stress, and helped me maintain my 5.0 GPA'.
'Developing a really good relationship with your lecturers is so important, so making sure you get along to your first couple of lectures, make sure you're seen, reach out to the lecturers and try and engage with the class'.