Charles Sturt is proud to be Australia's largest regional university, with main campuses spanning as far north as Port Macquarie, zig-zagging through NSW in places like Orange and Bathurst, and stretching south to the border city of Albury-Wodonga. This is what sets us apart from other universities. We get to enjoy a unique study experience with the benefits of a more relaxed, community-based lifestyle.
We know this, so what's new?
Charles Sturt University has partnered with the Country Universities Centre (CUC).
And what does this mean? Well, CUC provides a network of Centres in almost every area between NSW to QLD. They aim to bridge learning and resource gaps for regionally-based students. Essentially, Charles Sturt students have access to resources, facilities and tutors who are familiar with university technology, terminology and expectations.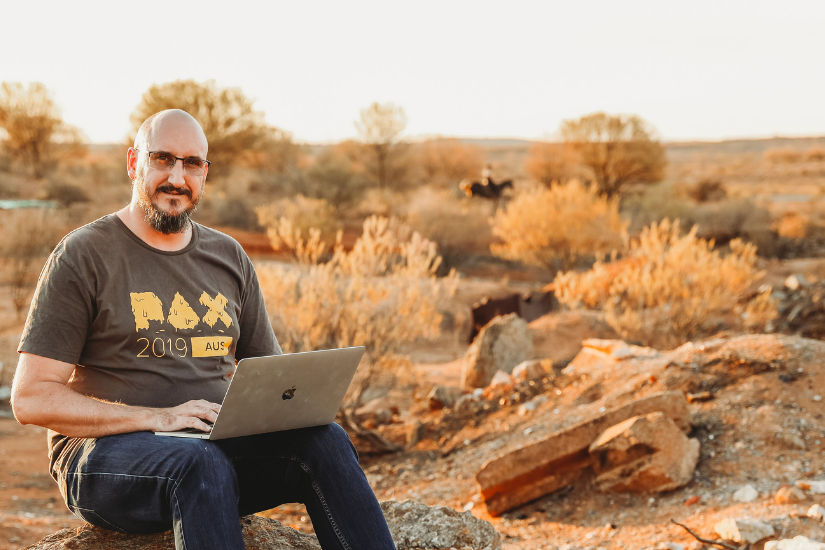 In a Centre near you…
Available weekdays from 8.30am to 5pm, Centre Managers can directly assist students with any university-related enquiry or issue.
The advantages of each Centre include:
fast internet (150mps)
printing, and at a few Centres it is free
a dedicated quiet study room with computers and space to bring personal devices to work on
tutorial rooms, which can be used for seminars, tutorials, workshops, exams and group work
space for collaboration and break-out, including kitchens and outdoor spaces
their wrap around support system!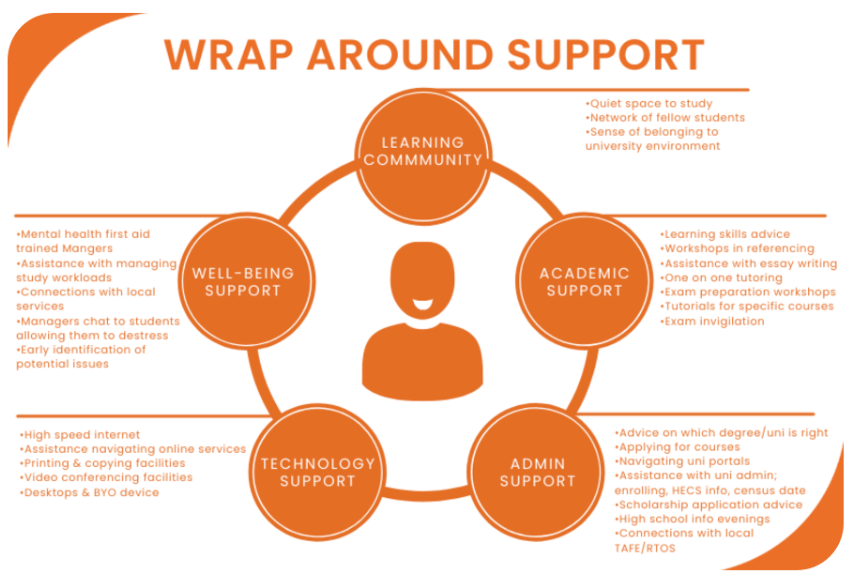 Access to these resources is FREE and available from 7am to midnight, 7 days a week.
"The CUC has also engaged a passionate and dedicated team of Learning Skills Advisors (LSA) who are committed to helping you to succeed in your studies.
You can access your LSA at your local CUC for everything from general study questions, essay writing and referencing, through to explaining feedback on assignments and planning your study."
Here's where you can find support
You can find a CUC in the following places: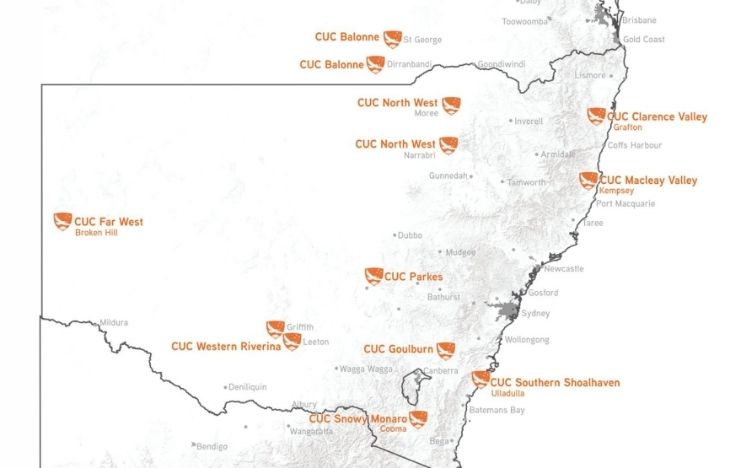 Meet a CUC team member
Having joined CUC in 2020 in a collaboration role between CUC and Charles Sturt, Rebecca Broadbent is a Nursing Specialist Tutor. Rebecca holds a Bachelor of Nursing and a Bachelor of Midwifery, alongside 15 years of clinical experience.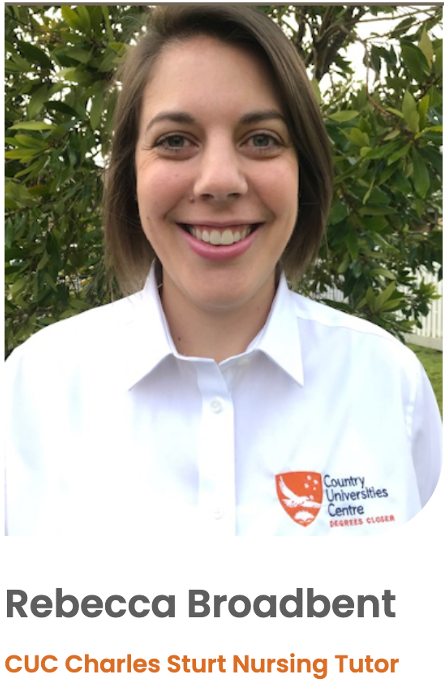 The Country Universities Centre Goulburn will be visiting the local Goulburn Mulwaree Library between 3–5.30pm on 1 April 2022. Current and future students are encouraged to stop by to meet the team and find out more.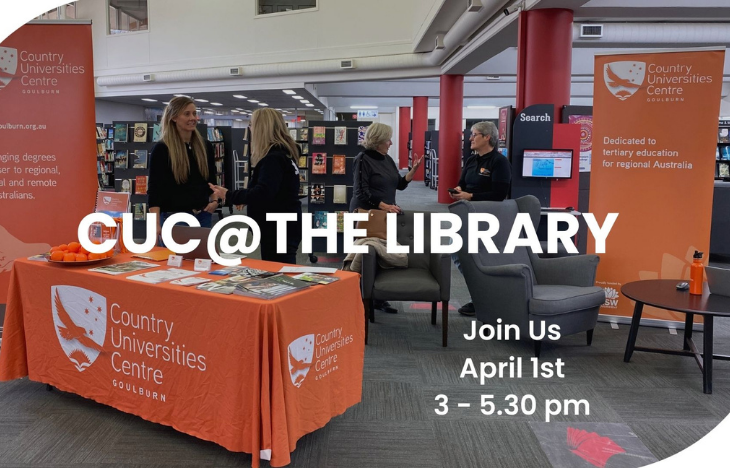 If you would like to join the CUC community and take advantage of the dedicated learning and study spaces, please register your interest.