The 'Regional Media in the Digital Age Summit' was hosted by Charles Sturt University on Friday 5 November 2021.
The event not only celebrated the 50th anniversary of the School of Communication at Bathurst, but launched the new Bachelor of Communication – the only communication degree co-designed, co-developed and co-delivered with university alumni and other industry partners.
It is not uncommon to hear of the Bathurst School of Communication's incredible reputation. In fact, current student Emily Francis admits it was this very reputation which consolidated her choice to study journalism at Charles Sturt Bathurst.
'The Mitchell Mafia' – which refers to an era of successful Bathurst communications graduates – includes some of the biggest names in the business. Laura Brown, Hamish MacDonald, Tara Brown, Mel Doyle, Latika Bourke, Alex Cullen, Edwina Bartholomew, Deborah Knight, Andrew Denton, Amanda Keller, just to name a few.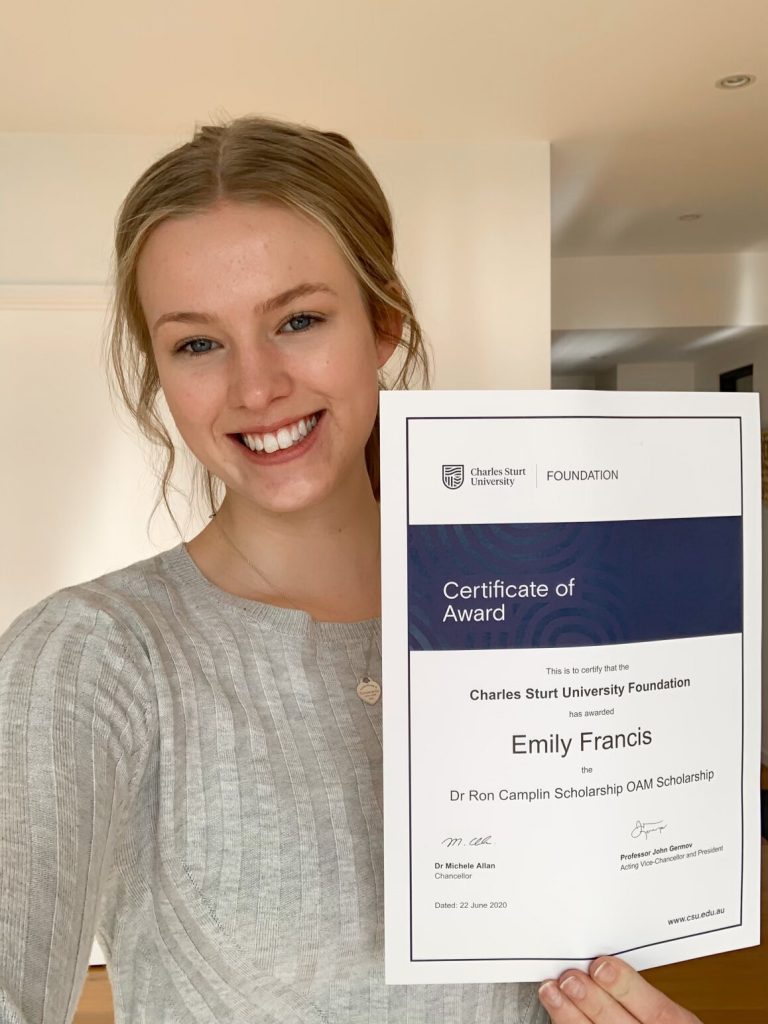 Communications course director Dr Travis Holland says "Each year, the commencing cohort averages around 150 students for the last decade, so at any one time there are about 450 comm students."
So if Charles Sturt Bathurst's School of Communication is one of the best in Australia, how did it begin?
From MCAE to CSU
Established as the Mitchell College of Advanced Education (MCAE) in 1970. It was one of the first, if not the first, tertiary institution in Australia to introduce three year, full time diploma programs in journalism and public relations (PR). the first graduates were awarded diplomas which, in 1975, was change to a bachelor's degree.
Emeritus Professor David Potts OAM BA MSc was asked to establish the communications course. He spent the latter part of 1970 writing the course. Since there was no Australian model, Mr Potts started with what he claims was a "blank page".
"I wanted it to be intense, demanding, and time consuming for students", Mr Potts said. "Students took about two-thirds of their course in business or liberal arts majors, of humanities and social sciences, and about one-third in capstone professional communication studies with a blend of theory and practice. The focus was on giving students a sound education in relevant disciplines and topping those studies off with strong, practical, specialist education and skills in communication."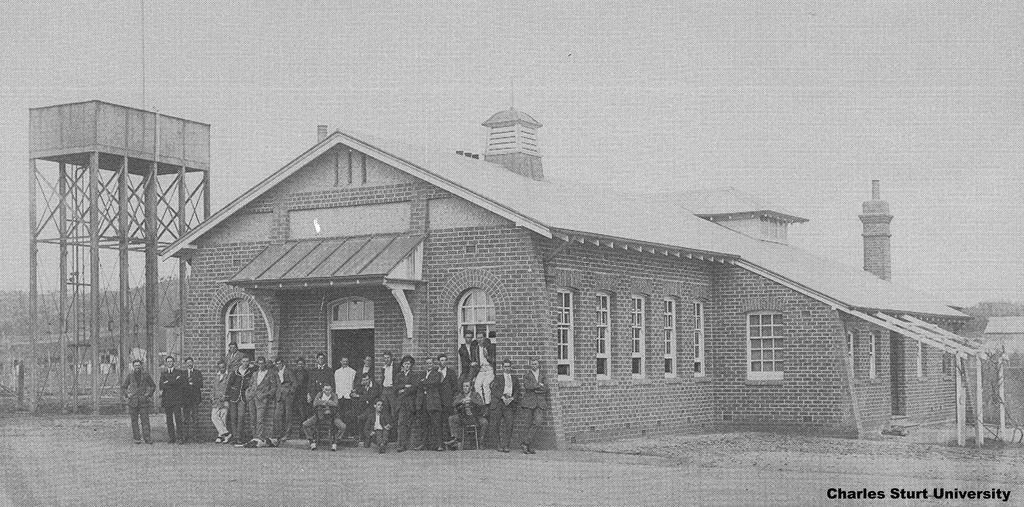 "I wanted the courses to be very practical to overcome resistance in the profession that journalists could not be produced in an academic environment. I also wanted students to spend vacations doing work experience. Journalism students were encouraged to seek work experience in media, most often in regions, and public relations students on attachments to in-house PR departments and consultancies as well as all levels of government."
While establishing the course, Mr Potts ran into many challenges.
"The journalists' union, the Australian Journalists' Association (AJA) resisted strongly, saying that by placing journalism students on work experience they were taking the places of 'working journalists'."
"The very practical orientation of the courses has always been the hallmark of CSU's communication courses. It was one of the main reasons for the success of the courses. What would employers expect graduates to be able to do when they entered the workforce? The campus experience was enhanced by having most students residential and, therefore, with access 24/7 to facilities, including studios and workrooms, as well as teaching staff."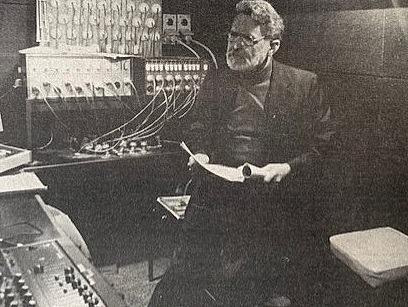 "Despite the initial resistance by the AJA, I had strong support from the editors of regional newspapers, such as in Wollongong and Dubbo. The editor-in-chief of the Wollongong Mercury, John Richardson, took two students on work experience in the early 1970s and was so impressed with them that he said he'd take two graduates a year. John Amarti, owner of the Dubbo Liberal was, similarly, a strong supporter. This was the breakthrough that we needed and soon we were getting requests from other editors to send students/graduates to them."
Mr Potts had four students in an old timber classroom when he started teaching in Bathurst in 1971.
"In those first months of 1971 I founded and was given charge of what was to become the School of Communication – Australia's first. I had three colleagues – Frank Ponton (drama), Tom Hogan (television) and Neil McDonald (film). I was the sole lecturer in journalism and in public relations. We 'broke away' from the Department of English and Modern Languages, our first home."
During this time, a cadet could only become a graded journalist if they had experience in shorthand. Mr Potts hired a shorthand teacher to teach from campus.
Although, as mentioned previously, there was no Australian model to measure performance, the journalism and PR programs was flourishing within its first five years.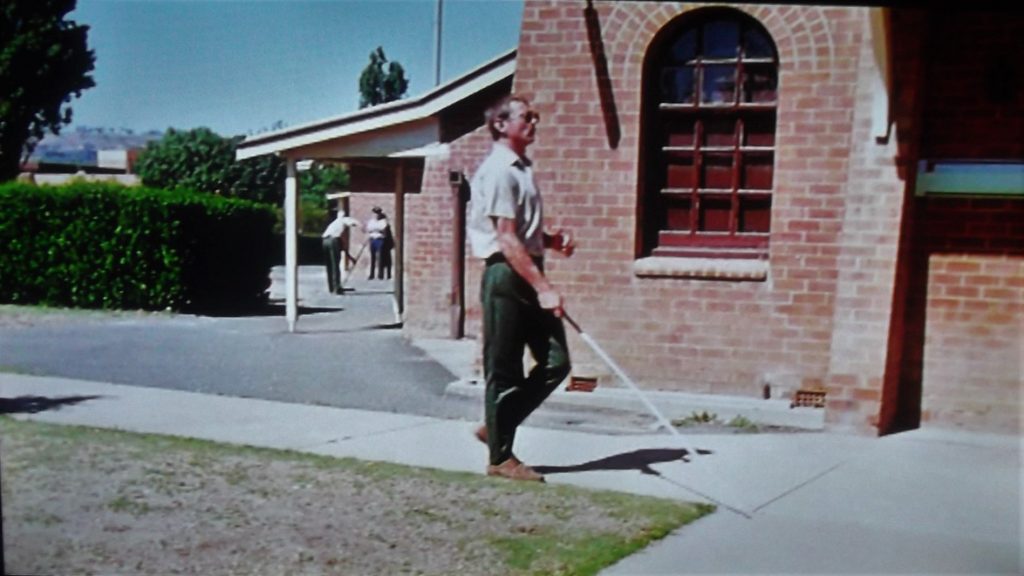 "So, I asked the College principal, Sam Phillips, if I could get a journalism professor out from the USA to confirm our direction. He agreed. I made contact with Professor Ralph Izard from Ohio University and he came to Bathurst in 1974 and helped me for six weeks. The next year I was invited, on an exchange with Professor Randall Murray, to Ohio University and spent six months teaching journalism there and learning the ropes."
Another incredible feat of Mr Potts' was the creation of the Journalism Education Association.
"In late 1975, I brought together on the Bathurst campus the ten or so journalism lecturers from the institutions Australia-wide which had by now started journalism courses… It now has a national membership of several hundred lecturers in Journalism."
Meanwhile, the journalism lecturing staff had grown rapidly – including Roger Patching (ABC), Tony Ferguson (ABC), Robin Mitchell (a Melbourne print journalist), and Stuart Littlemore (ABC).
"Later, Dennis Shanahan, still a senior Canberra journalist with The Australian, joined. In the public relations field Tony Stevenson and Peter Harvey came on board. All made enormous contributions in their time at MCAE. We were also attracting guest lectures from other high profile writers and journalists. Sir Asher Joel, founder of the Public Relations Institute of Australia, gave us an annual prize for a public relations student."
Prosperity in every direction
Between 1975 and 1976, Robin Mitchell and Tom Hogan were by now working hard on getting a community radio station, 2MCEFM, started on campus.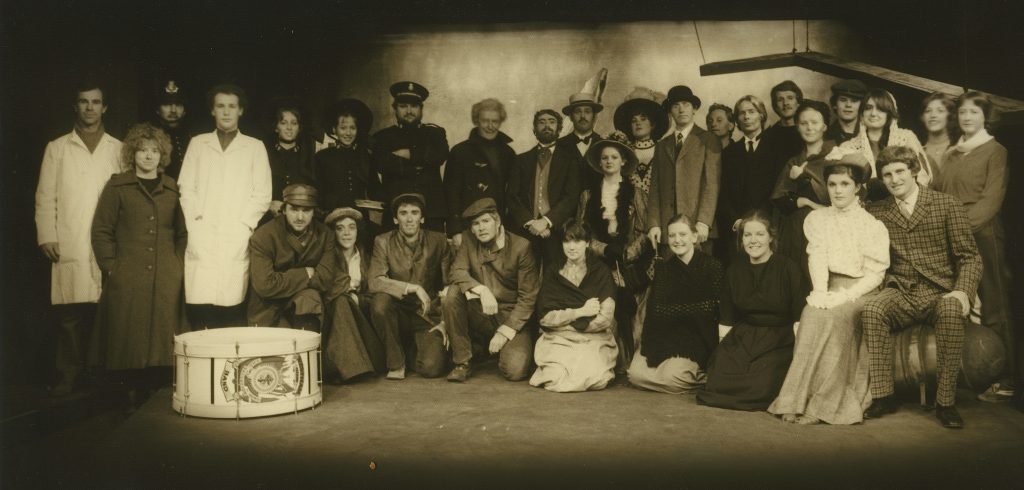 "We believed, at the time, that the radio station was the first campus-based community radio station in Australia", Mr Potts said. "They scrounged equipment from everywhere and set up the old teachers' college kitchen as a studio, lining the walls with egg cartons for soundproofing. Robin spent many hours working his way through the government red tape to get permission for the station to air."
"Next door, in the old dining room, Tom, with help from technical officer, Mario Fairlie, was setting up a television studio – also with equipment donated from various sources. This was to provide a venue for interview training."
"Meanwhile, I had prevailed upon my old employer, Australian Associated Press, to provide a news feed on campus so that students were getting live copy to edit – and for use on the fledgling radio station. Later, our print journalism students produced a modest, occasional newspaper for the Bathurst community."
It is clear experience in the workplace, even while studying, has always been a significant teaching method of Mr Potts.
"Each year, too, I would take the college bus filled with journalism students down to Sydney for visits to the ABC and Sydney Morning Herald for them to meet with the cadet counsellors and get a feel for a working day in the media. It also gave us a chance to 'show off' our journalism students to potential employers."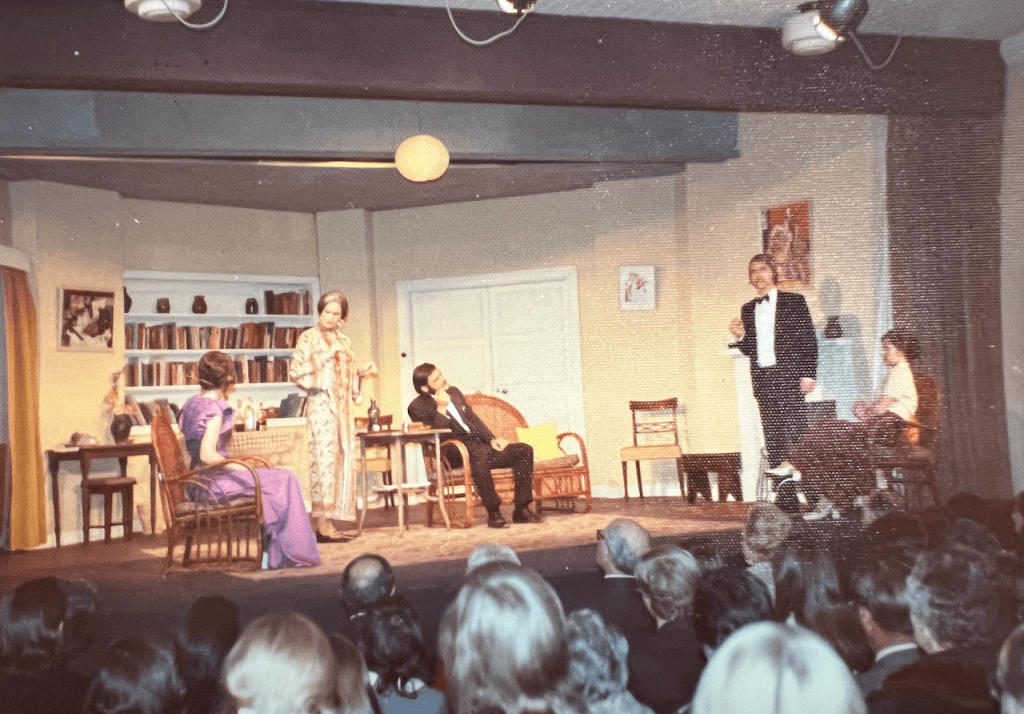 "Eventually, I have to say, the news media relaxed their negativeness toward student journalists and, in fact, began to embrace them as competent starters in the profession."
As mentioned earlier, the Mitchell courses had become incredibly popular from the mid 1970's onwards. Mr Potts had to adjust the application process to deal with the sheer number of prospective students.
"Applicants had to supply a sample of their written work, to test their literacy skills, and a questionnaire to get some idea of their experience and career ambitions."
Decades later
After reflecting on the first ten years of Bathurst's School of Communications, Mr Potts said, "Today, I'm proud to say, that graduates of communication courses around Australia are making their mark in the profession around Australia – and overseas."
Here, you can find out more about the Regional Media in the Digital Age Summit or keep an eye out for future events.