Down a scratchy line from outer space came a friendly voice: "Nicely done".
Hearing the sound of an astronaut's voice was a momentous moment for Charles Sturt student Rutvik Chaudhary, who has long dreamed of working in space.
The 19-year old was part of a robotics team from Galen Catholic College in Wangaratta, which placed third in a competition to program a robot on the International Space Station.
Japan's space agency JAXA called on teams from the Asia-Pacific to come up with original code to control the Station's free-flying robot Astrobee.
Playing out a simulated emergency mission to fix asteroid damage, the code had to successfully manoeuvre Astrobee to scan two QR codes, then shoot a laser beam.
The team ranked behind Indonesia and Thailand, earning the praise of the Space Station's commander, Chris Cassidy. They watched a live stream of Cassidy using the code on Astrobee, from a teammate's lounge room.
"We couldn't believe we were talking to someone onboard the International Space Station, and they were floating about in space doing their everyday job," Rutvik says.
"It was an adrenaline rush. Every time he would talk, we would just have adrenaline going through us – like 'this is actually happening'."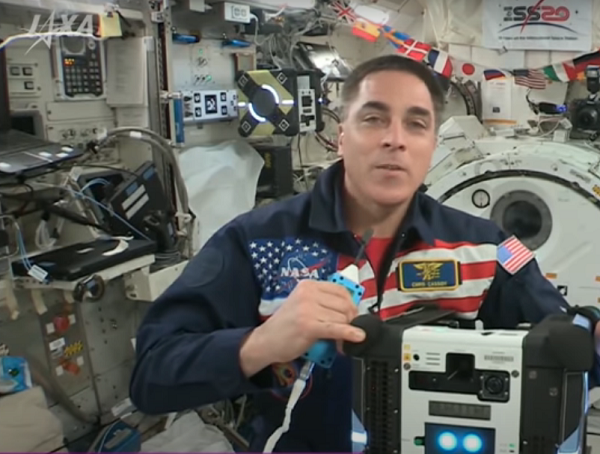 From space, Cassidy told the finalists: "It's always a pleasure to work with teams of school children – and today was extra special, really tying the whole world together onboard the International Space Station, we're orbiting the Earth."
The team was among 300 who entered the competition, and seven who made it into the final.
Rutvik is studying a Diploma of General Studies through Charles Sturt's Wangaratta Regional Study Centre, and hopes to go on to complete a Bachelor of Technology/Master of Engineering at Charles Sturt in Bathurst. He says he's been interested in aviation since he was a child.
"I thought I wanted to be a pilot until I discovered there's another field: space," Rutvik says.
He looks up to Elon Musk, the founder of SpaceX, which designs and launches spacecraft.
"I pretty much watch all the launches. It just keeps me going.
"I think, 'That's something I could do one day, I could be a part of that, I could be a part of making history'."
Next year, Rutvik hopes to get a Charles Sturt team together.
"These challenges have got me so far and given me so much. I think other people should have the opportunity too."