Have you ever seen those tech-y people with more than one screen and felt a pang of jealousy at their setup? You can have it too! And you don't have to be a tech genius to do it.
Once set up, you can use one screen to display your research material, while typing your assignment on the other.
How much this setup will cost you really comes down to whether you buy brand new or second-hand.
You need to start with the same setup that I went through in my last blog, don't let study become a pain in the neck. Next, we will add that additional monitor.
Things to look for when choosing a monitor:
First, find out what display connections your laptop has. Here is a list of common connections.
Once you know what your laptop has, you need to make sure the monitor you choose has the same interface (otherwise you will need to purchase an additional adapter).
The common connection for most mid-range laptops is HDMI (if you have a mac, you'll probably have Thunderbolt connections and may need additional adapters).
If you have HDMI on your laptop, make sure the monitor you choose has a HDMI port. Then all you need is a HDMI cable to connect the two!
Here is my set up: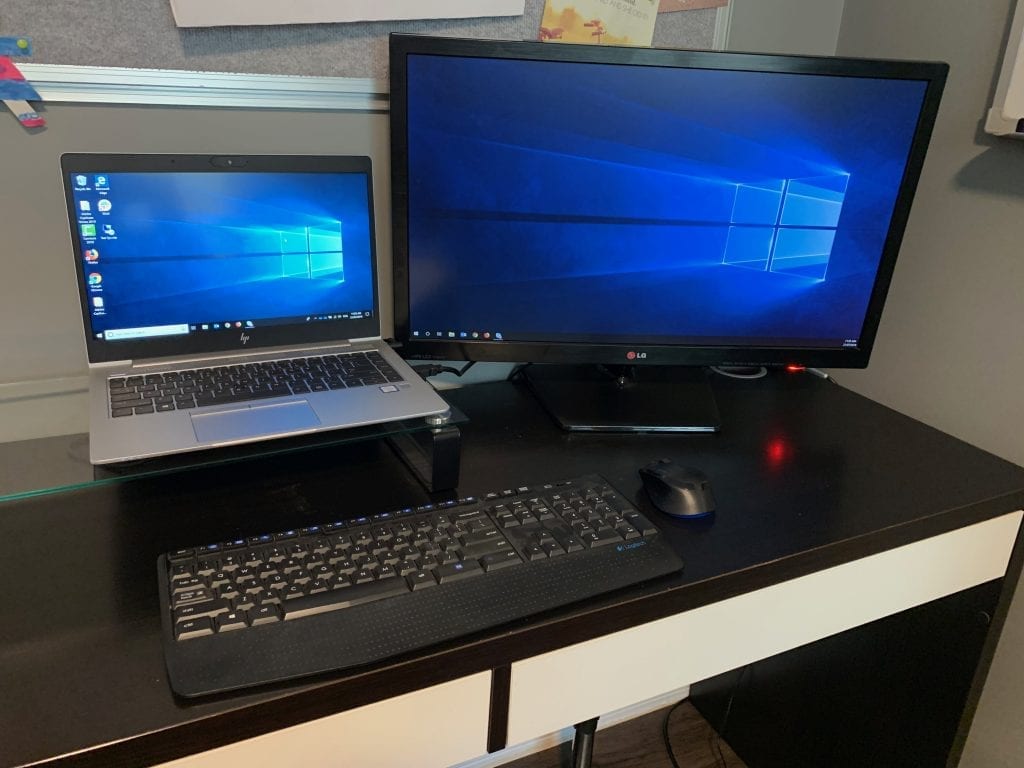 I picked up the desk from Gumtree for $30 and had all the other items leftover from a previous computer set up.
Tip: When buying a second-hand monitor, make sure you test it out by plugging it in before handing over the money!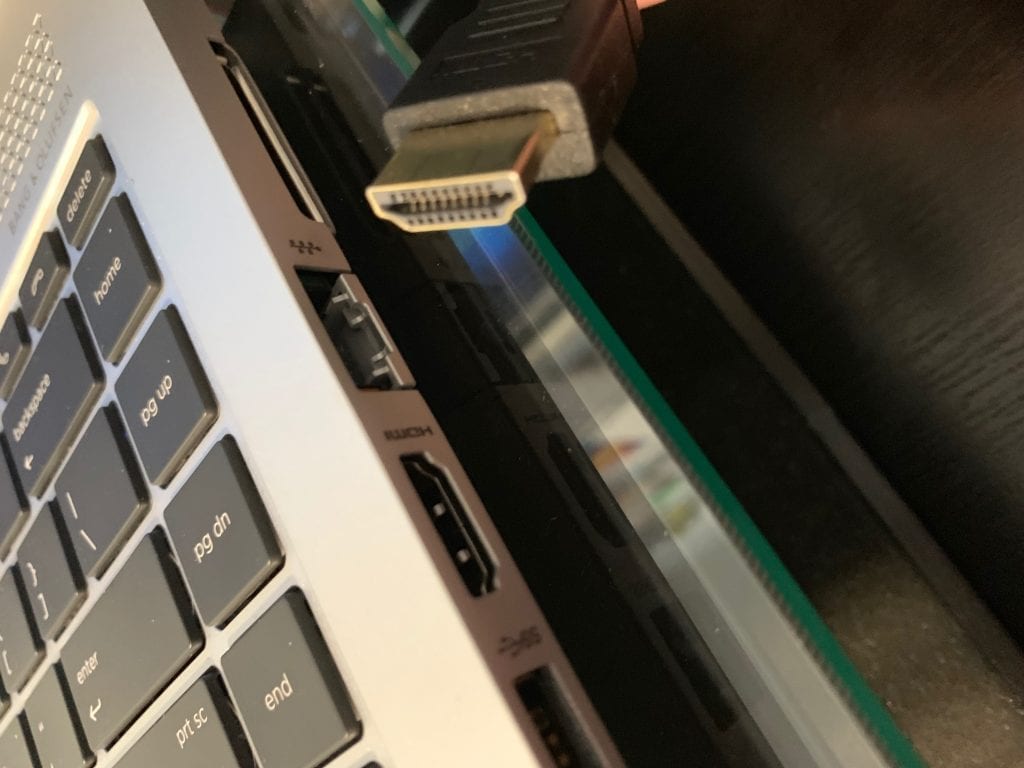 As you can see my laptop has an HDMI connection, so I ran the cable from the laptop to the monitor without any issues.
Note: you can also use a TV as a second screen, however reading text on a TV may not be the best for your eyes.
When you first plug in your screen you may find that the screen is 'duplicated' (the same on both screens), which doesn't really help your productivity.
So, I have recorded a short clip that will show you how to change your display settings to extend across both screens:
Here are the instructions:
Right-click on your desktop and go down to Display Settings
Scroll down to the Multiple Displays section
From the drop-down menu select Extend these displays
If prompted to Keep these display settings click Keep changes
Now you're all set up. Be the envy of all your friends or share this article with them so they can get set up too!