Online study is the perfect solution to fit in with my family situation. I will give you a bit of context:
In the past four years, I have moved locations (not just houses but states) three times, changed employers three times and had the kids in three different day care centres and two different kindergartens. The one constant in all of this was my university.
My husband is a member of the Australian Defence Force and as such we get moved around a lot. In addition to all the moves, he goes away a lot on exercises and deployments for periods of one week through to six months on a regular basis. So, I need to be flexible and my study needs to be flexible.
Charles Sturt University offers the perfect solution for me. I can choose a study load to suit my family situation by taking on part-time study or study over the summer trimester.
I can study online anytime, use online resources like course material, live and pre-recorded tutorials, liaise with other students via forums, and access support remotely – including academic advice, student counselling, career development services and library services. CSU's online study options allow me to balance my study around work, family and life.
The academic and support staff have been so easy to deal with during my studies, especially by providing me with study tools such as:
The added (and unexpected) bonus for me is that many of my lecturers have previously had some involvement with the Australian Defence Force, making them very supportive of the situations I may find myself in, such as needing a short extension on an assignment because my arranged childcare fell through and my hubby had been sent away at short notice.
Being in a Defence family certainly has its challenges. I don't particularly like having to change employers every few years, it has negatively affected my career progression, my super balance and leaves gaps in my resume. I have found some employers are biased against Defence spouses due to things outside of our control.
Thankfully I have now landed a position with an employer who is completely understanding of my lifestyle, offers remote working opportunities and is in my chosen field of study!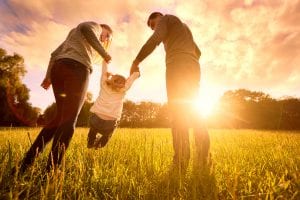 Thank you to CSU for being my constant the last few years. This year is shaping up to be the last year of my degree. I am thankful to all the academic staff who have been so supportive of my situations and able to provide me with guidance during my study journey.
Who knows, maybe I will be back for some post-graduate studies next year!