Eastern Uni Games 2017 has officially commenced! This year the Eastern Uni Games (EUG) are taking place in Newcastle, with student athletes from all over NSW and ACT attending. The competition is as fierce as ever, with an array of sports such as squash, league of legends, three-on-three basketball, all the way to Ultimate Frisbee. Let's go #TeamCSU!
We caught up with CSU elite athlete Darcie Morrison on Day 1 of the games for some #sportstalk. Darcie is a NSW and Australian Development women's rugby player and is playing in the Mixed Touch Team at EUG. She also studies a Bachelor of Exercise Science (Honors) and has competed at the Games four years in a row now!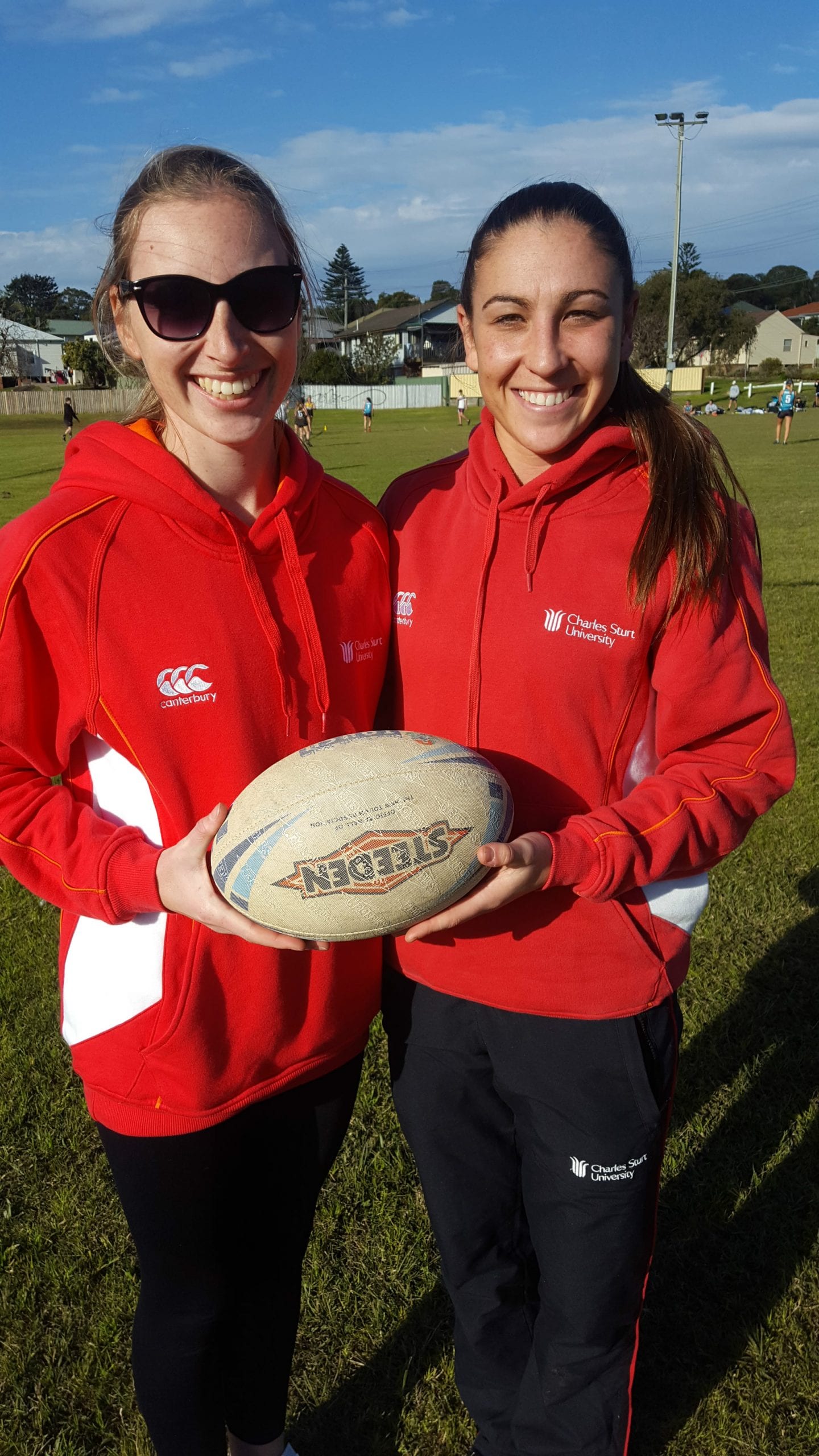 Her achievements:
Australian Development women's rugby player
Won gold with CSU in Rugby 7's at the 2016 Australian Uni Games.
Played at the Australian Uni Games four years in a row
What's the most important part of Uni Games to you?
It's all about playing to win, building a good rapport with your team, supporting each other, meeting new people, making new friends, and everyone coming together and enjoying their time here.
Tell us about your Rugby Sevens career.
My lecturer told me to go to the Australian Institute of Sport sports draft, which is a talent identification program. So I did, which involved doing some tests in Sydney, and I was identified for boxing and rugby – so I chose rugby. I then started training with the NSW Waratah Sevens, and started playing for the Sydney University team.
Then I went to Australian Development camps (I hadn't played much by then), and I was picked for World Uni Games last year. I was then called for camps both within Australia and Internationally.
What's the biggest thing you will take away from the games this year?
Friends. It also helps me to progress as an athlete! If I didn't go to the World Uni Games, I wouldn't have made it into the Australian Development team, so you always gain something.
What is your advice for people considering coming to uni games in the future?
Definitely give it a go! It's a lot of fun. You meet so many people and just hang out with them and have a lot of fun. You definitely have to come at least once, it's an experience within itself that you'll remember.