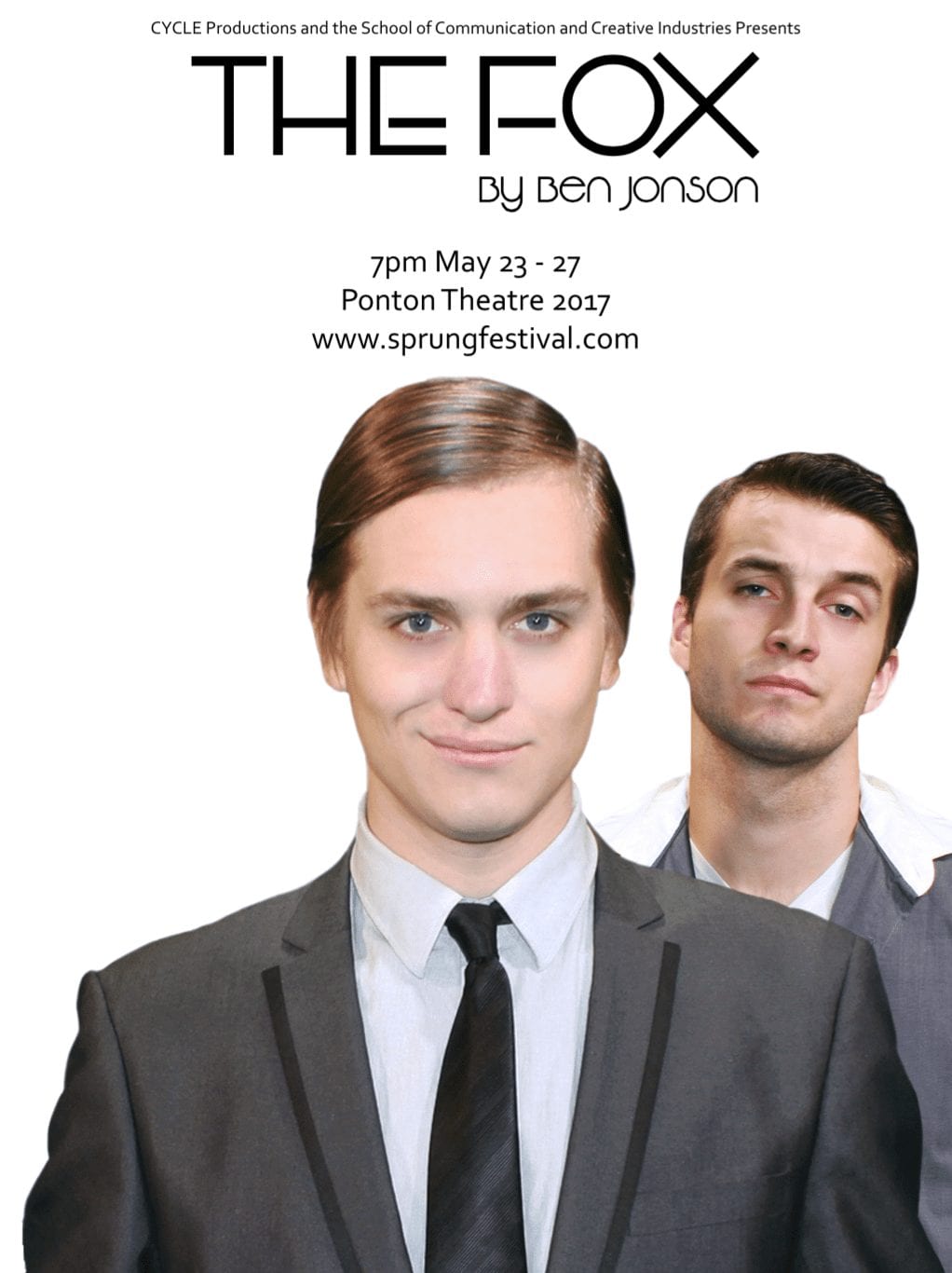 My name is Jaimi-Lee Bennett and I'm currently in my third year of a Bachelor of Communication (Theatre Media) in Bathurst. I've been working on the latest main stage production of Ben Jonson's, THE FOX.
Being involved in a production like this is a great experience for after graduation, because we'll be able to draw on real-world experiences. But there's a lot more to working behind the scenes than just a few costumes and good lighting. Here's a run-down of the behind-the-scenes on making a production come to life.
Firstly, our group of 22 students are placed into roles. These are broken into the cast, crew and creatives. My role in the production is marketing and publicity/ front of house coordinator. This means I have to create an experience for the audience members, from their first interaction until they walk out the door of the theatre.
It's a great job because I can watch the development of the show across the board; from sitting in on rehearsals and watching the cast, to collaborating with designers building interest and an audience for the show. There's also the logistics like discussing the budget with the production manager and getting approval for all marketing content from the director.
The past few weeks have been long nights, as I'm learning how to use Photoshop (with the help of YouTube and my classmates). I use Photoshop to generate material to be shared across all kinds of platforms such as Facebook.
I've also been working closely with Arts Out West (the regional arts development organisation of Central West NSW). This consisted of generating media contact lists, sending out media releases and booking radio interviews.
At the moment I'm working on the promotional video, which is currently in the editing phase. It's a nice feeling to see my initial storyboard designs on pen and paper come to life!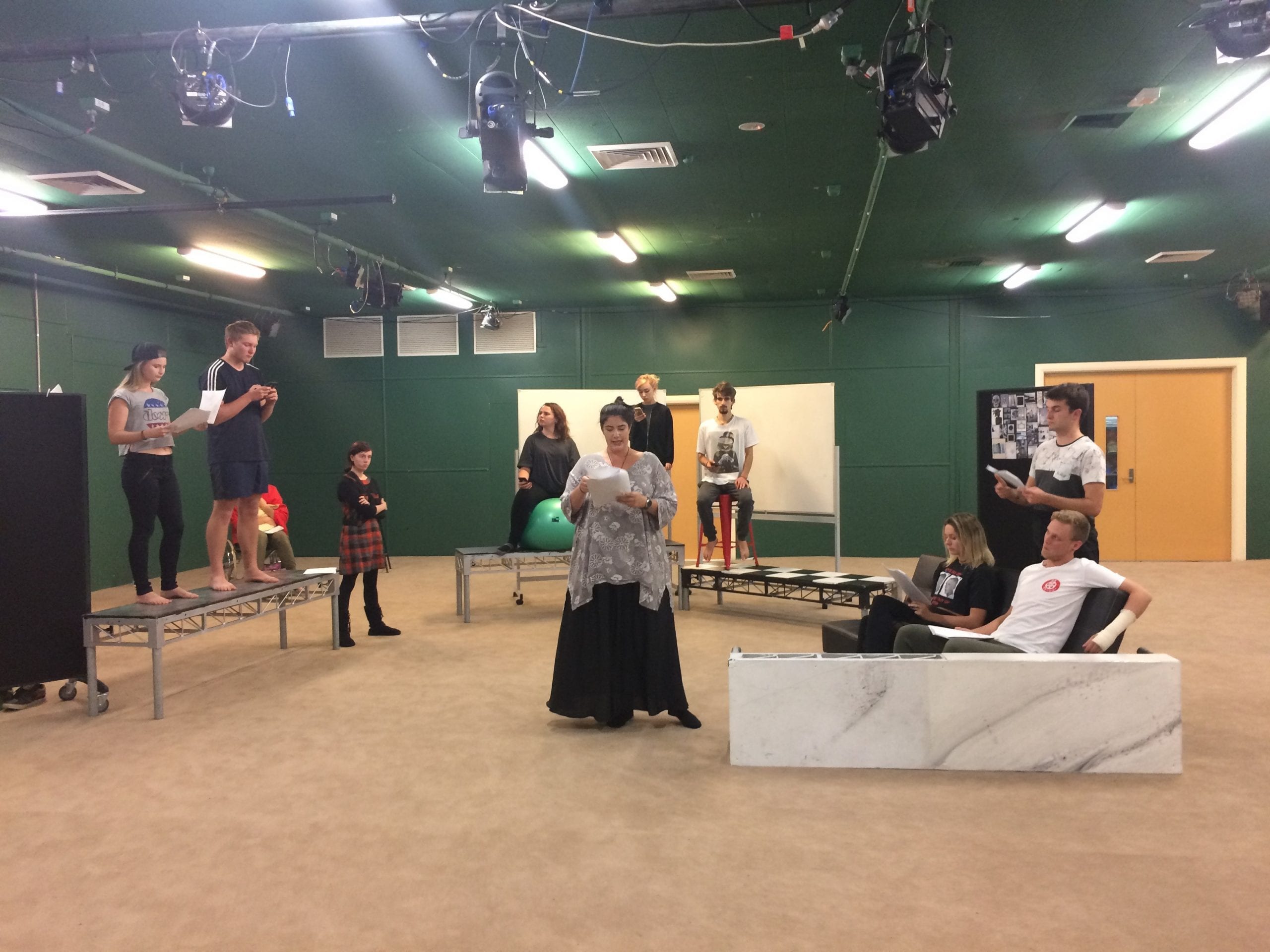 Filming was a huge job as well. My role is to develop shot lists, hire film equipment and arrange for the cast to have their costumes, hair and makeup complete and ready to start the shoot. The whole arrangement took about three hours after retaking the same shot again and again to get the perfect take.
That's a little about my role in the production, so as you can imagine a lot of work goes into our shows from everyone involved!