As uni students, we're no strangers to procrastination. As due dates and exam season loom large over us, our natural instinct isn't to study harder or revise our notes, our first course of action is to postpone our work until the last possible second. Although this may seem like a good way to spend more time relaxing and less time stressing, the reality is that it often results in feelings of guilt so large that they make enjoying your procrastination impossible!
So I have compiled this list specifically for the severe procrastinators among us, so that when you're wasting hours of your time binge-watching TV shows, you can still feel like you're at least learning something. 
Grey's Anatomy
If you're after a highly dramatised, emotional, and slightly medically-inaccurate show to while away your hours, then this one is for you. Grey's Anatomy offers a perfect, if not extremely unrealistic, blend of medicine and drama to indulge in while avoiding your responsibilities. When you're watching Grey's Anatomy you are just as likely to learn about the ins-and-outs of medical procedures as you are to encounter the steamy personal lives of doctors.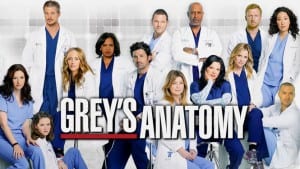 Image source
Breaking Bad
In this case, the name precedes the procrastination. When Breaking Bad was released its hype took the internet and illegal-downloaders by storm. It's a highly addictive show which is guaranteed to have you playing the next episode, and learning a little something about science and money-laundering along the way.
Criminal Minds
Offering eleven incredible seasons to choose from, Criminal Minds is the perfect procrastination show for anyone who wants to be simultaneously engrossed and terrified by their TV show of choice. Criminal Minds offers a fantastic way to learn about the inner workings of someone's mind, criminal profiling, and a myriad of situations that are much worse than having to write your final essay.
Image source
Mad Men
In this period drama, the Ad Men of Madison Avenue or Mad Men navigate the business world with some innovative and provocative advertisements and questionable personal decisions. If you want your procrastination to feature swanky outfits and bad interior decorating, then this series is for you.
Parks and Recreation
Parks and Rec is a hilarious show about the Parks and Recreation department of Pawnee, Indiana. It's led by a determined, funny woman, played by Amy Poehler, and features a cast of comedic characters and a very special mini horse called Lil' Sebastian. With each episode clocking in at around 20 minutes, you could power through a season of Parks and Rec in less than a day.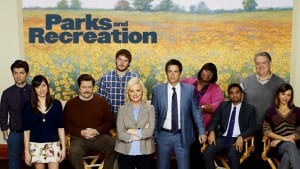 Image source
Bob's Burgers
Bob's Burgers has only been on the air for a few years, but it has a huge following. The plentiful sarcasm and all-too-relatable characters hook viewers in for continuous procrasti-watching. This cartoon masterpiece is the perfect procrastination consolidation for those who have put off their uni work for far too long. It can help you to realise that perhaps working in (or owning) a fast food joint wouldn't be so bad!