by Emily Minter
Session 2 is almost finished and you are probably waiting for your big assignments to be marked. But no matter what stage of session it is (or size and importance of the assignment) the stress for us waiting students is inevitable. The wait can even prevent you carrying out your normal activities and enjoying your life as a student.
Want to cope while you wait? Take a peek at the following tips to help you survive while you wait for your assignment:
1. Have coffee with your friends
Hanging out with your friends is a great way to forget about life's worries. It is an opportunity to boost yourself with a coffee, and also to chat with your friends about the pressures you are facing. The best friends to hang out with at this stage of session are the ones who are experiencing the same problem as you: waiting. So go enjoy a coffee with your friends!
2. Do not engross yourself in lots of study/work
Some students find that the best way to forget about their sent assignments is to study really hard. Some work lots of extra hours at work. I personally do this and would actually not recommend it.
The best way to forget is to take a break and physically walk away from the thing that's worrying you. So hop up from your computer and get outside in the sunshine. Do something you enjoy doing. Like gardening or mowing or pruning. Or just go for a run around the block. Walk your dog. But try to do something physical in the sunshine. Sunshine actually releases happy chemicals in our brains. Your brain needs these happy chemicals to relieve your anxiety.
3. Enjoy some recreational activities
Watch TV, buy yourself a new dress, go out to dinner, read a good book, cook, garden, study, clean your house, play the piano, kick the cat…you may find some of these activities enjoyable. Discover what you enjoy, and spend time doing something you find nice and relaxing.
4. Vary your activities during the day
Another good thing to remember is to include variety in your day. If you can, don't spend all day on the one activity. Go shopping, drink coffee, go to the gym, watch an episode of your favourite TV series, catch up on some reading, go dig in your garden, hang out with friends. And of course, do some uni work…but not too much!
So break up your day. You will feel busier, the days will go faster. And you will keep your brain constantly active throughout the day.
And if you do end up with a bad result, just send your lecturers a quick email and get them to explain to you how you could do better next time. Uni is about learning, even from your mistakes. So ask your lecturers to help you. (And don't forget to kick the cat!)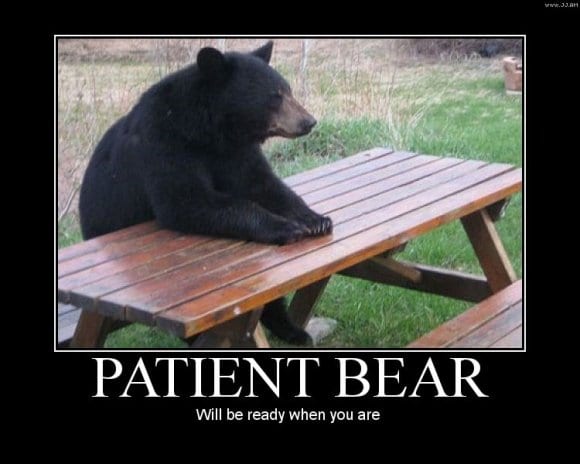 Image source: https://thewanderingren.wordpress.com/2015/07/
Image source: http://www.findmemes.com/still-waiting-meme-movie