Tag:
student voice survey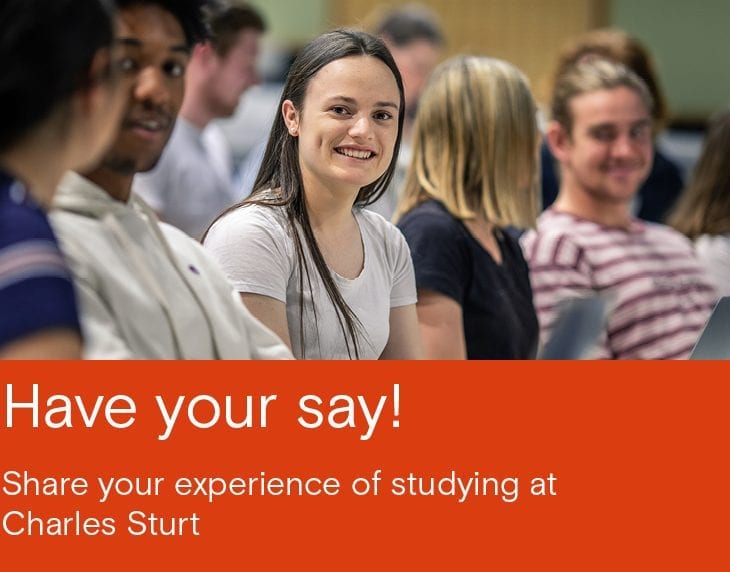 Share your experiences of what it's like to study at Charles Sturt University.
Charles Sturt is launching a new Student Voice survey in 2020, and we'll all get to have our say. This survey is all about getting feedback on non-teaching aspects of our uni experience, like the support available online, on campus, at residential schools and more.