Jessica Ljubojevic is currently in her third year of study at Charles Sturt, studying a Bachelor of Environmental Science and Management (Climate and Sustainability) online. Having a passion for reducing impacts on the environment and eco-systems, when Jess was offered an internship with the Sustainability team at Charles Sturt, she knew it would be an opportunity of a lifetime.
When asked who or what inspired her to pursue her career, she said she's passionate about biodiversity and the environment, and she's aware that being in the era of the Anthropocene, human impact is detrimental to our ecosystem.
"I am pursuing a career in sustainability as I want to find ways for human activity to have a lesser impact on biodiversity and habitats with which we co-exist."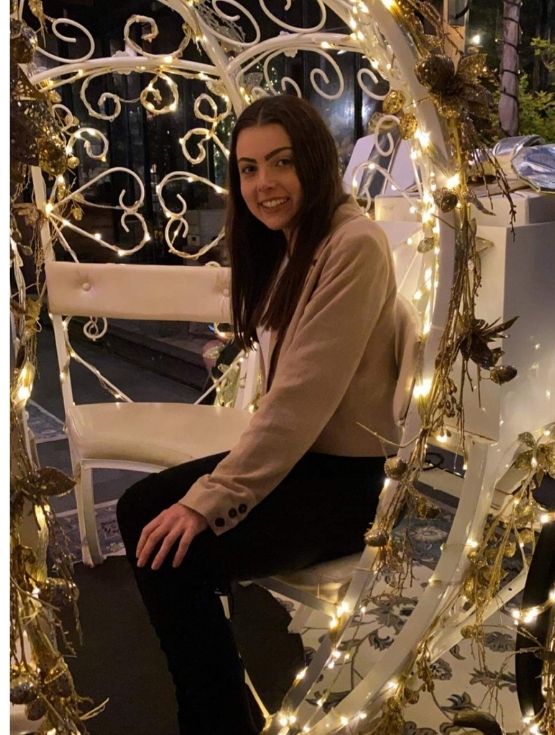 One of the many positive aspects of her course is the opportunity to develop friendships with wonderful, like-minded people.
"I have met people who are like-minded and passionate about conserving and protecting Australia's biodiversity and environments for many generations to come, while also creating many good memories and laughs along the way!"
As an enthusiastic environmental science and management student, she was pleasantly surprised by the volume of practical learning involved, especially through the inter-gradation of field trips in the course.
"There are many internships and work placement opportunities available too," she mentioned.
Jessica recently jumped at the incredible opportunity to complete the Waste Consultant Internship with the Sustainability team after seeing it advertised through the Interact2 site. After finding out that the internship aimed to reduce single-use plastics on Charles Sturt University campuses, Jessica interviewed for the position and was selected.
"This internship involved networking, holding meetings with university and industry stakeholders, carrying out sustainable focused research and doing audits of campus operations," she explained.
"I finished the internship and presented my final presentation to stakeholders regarding my observations and proposals to decrease single-use plastic in our campuses, which were well received. Some initiatives will be implemented this year!"
Although Jessica found balancing university studies, casual work and her internship challenging at times, it allowed her to better utilise her time management skills, which she added was a hard skill to master!
Despite the challenges, the people were what made her internship worth it.
"It was inspiring to see how passionate and determined many individuals are to improving waste management and sustainability not only at Charles Sturt University campuses but within our communities too. It was a privilege that I got to be a part of the team at Sustainability at Charles Sturt, and I got an insight to their exciting sustainable endeavors for 2022."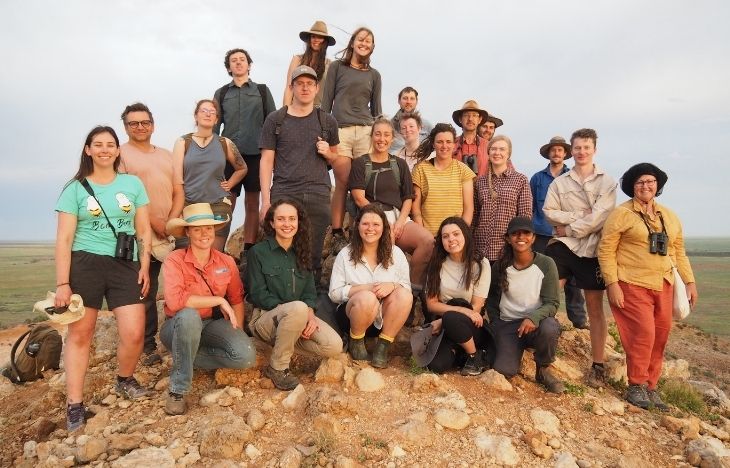 Jessica now aspires to be an environmental educator. She feels it's crucial to educate our youth on the importance of nature, the challenges that our environments and biodiversity face, and how we can help.
This year, Jessica will move from Sydney to Albury to work with the Albury City Council, focusing on waste management in rural and remote regions.
"I am privileged to have been given this opportunity. The internship made me realise that I preferred and wanted to pursue a career in sustainability rather than conservation… I strongly recommend to all students to partake in work placements and internships because you never know what field or industry you want to pursue a career in until you have experienced what the career entails."
We asked Jessica what she is enjoying about studying at Charles Sturt and she affirmed:
"Charles Sturt University gives students endless opportunities to practice in your field and they are always improving their courses to ensure students graduate with the best professional skills, experience, and qualifications. "
Interested in getting involved with sustainability at Charles Sturt?
If you're keen to get involved with sustainable practices around campus, visit the sustainability page for more information.