Each of our campuses are different in their own ways. Our Wagga Wagga campus is unique in its reflection of the diverse and productive Riverina region. Here's what I mean by this…
The 'Food Bowl' of Australia
Wagga Wagga – known simply as Wagga to locals – is a large regional city with a thriving cultural calendar. Situated on the banks of the Murrumbidgee River, Wagga contributes to the strong reputation of Australia's 'Food Bowl', that being 'good weather, healthy lifestyles and fresh food.'
The Wagga campus is Charles Sturt's biggest at more than 640 hectares. With a history dating back to 1892, the campus continues to offer vocational agricultural education with its on-campus farm, equine centre, vineyard and commercial winery. Yep, a commercial winery. Bet you didn't know that!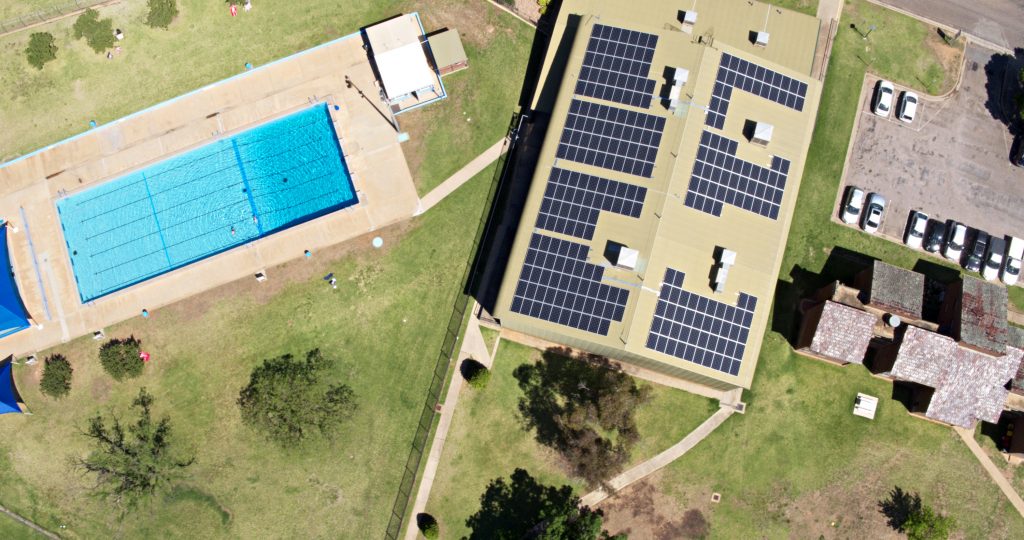 Wine o'clock
Charles Sturt Boutique Wines are produced on the Wagga campus on the same facilities as those used by students for their studies in Viticulture, Wine Science and Wine Business. What is even more significant is that the grapes used to make the wines are sourced regionally, mainly from alumni or current students working in the industry.
Course Director of Science, Dr Celia Barril, said that there is true value in the students' exposure to commercial operations throughout their studies. It is important to note that students are not involved in the production of the Boutique Wines. However, during vintage – the peak production period – students can secure vintage jobs.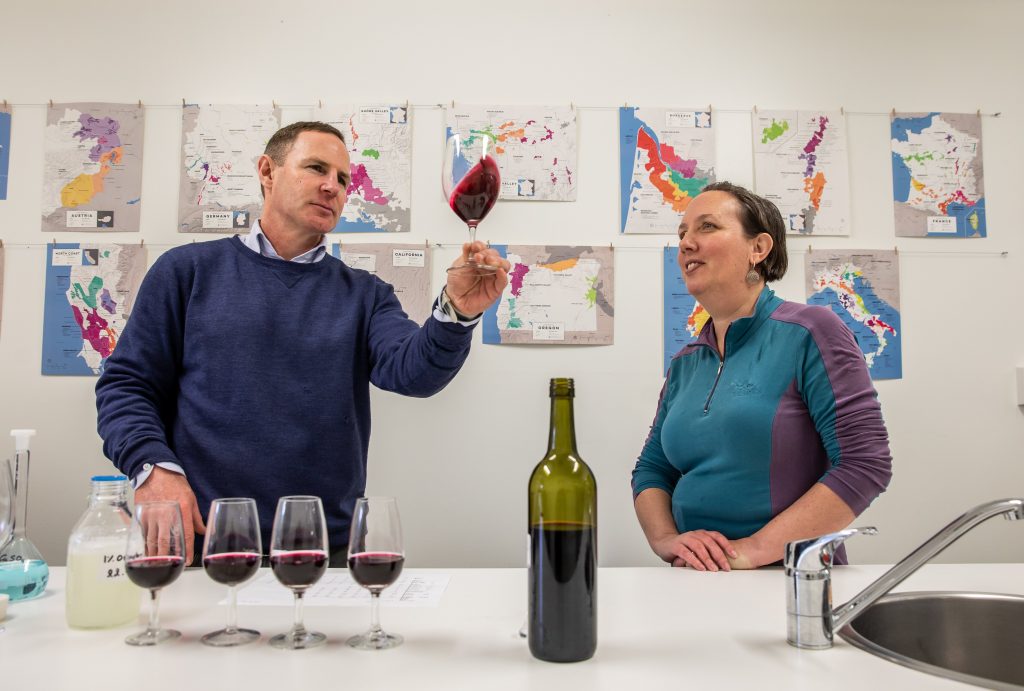 If you wanted to fill your next glass with a Charles Sturt Boutique Wine, they are available at the Wagga campus cellar door as well as local markets, venues and events. You will be interested to know all money made from the Boutique Wines goes back to the uni to fund commercial operations.
Dr Barril believes Charles Sturt Boutique Wines are a "unique and amazing feature which allows much more than the sum of its parts."
The profession of hope
Our Wagga Campus is also graced with AgriPark – The Agrisciences Research and Business Park. As an innovation precinct, AgriPark is 'dedicated to research, curated collaboration and sustainable production'. AgriPark has seen students thrive as they measure the successes of new businesses, products and ways of thinking that will better assist the future of Australia's agricultural industry. And it is very high tech, equipped with 25 laboratories, glasshouses, field trial sites and best of all, a range of specialist equipment.
Adjacent to our Wagga campus is a 1600-hectare cattle, sheep and cropping farm. Professor in Agricultural Business Management, David Falepu, says the cattle and sheep are a huge support to the Agriculture, Animal and Veterinary Science course students. Essentially, "the whole farm is used as a case study of best management practice for the Bachelor of Agricultural Business Management." Just like the cattle herd, whose participation in the Angus National Sire referencing program, measures the generic merit of Angus bulls.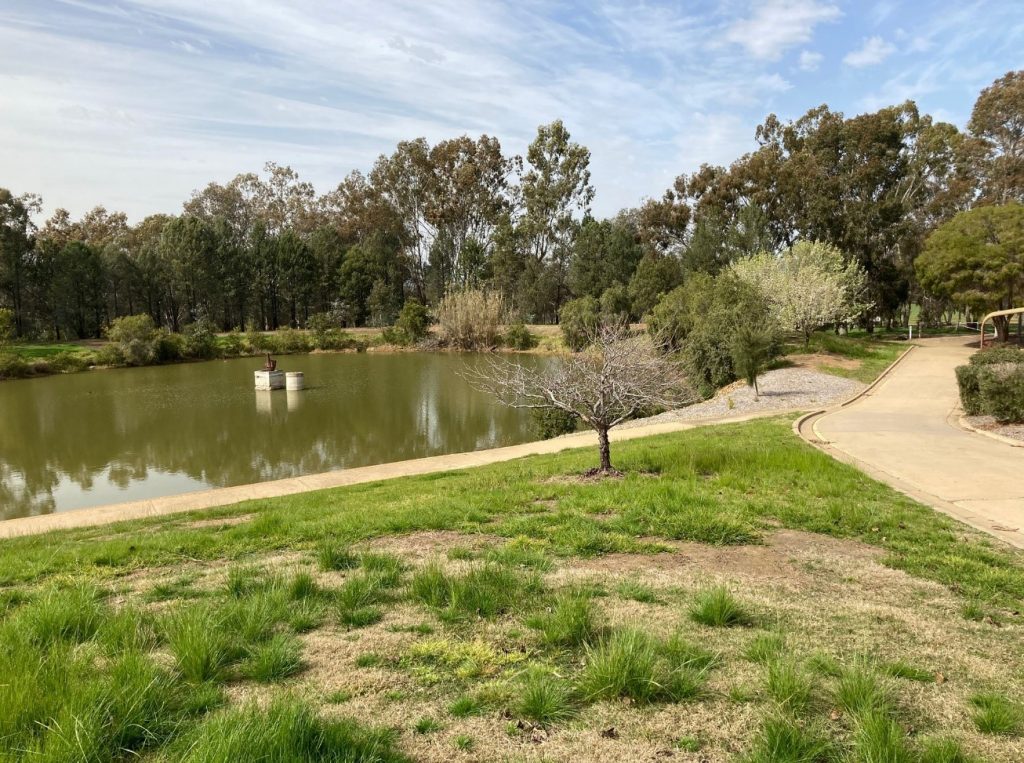 An olive with a pit
Paul Prenzler, the Acting Head of Agricultural and Wine Sciences spoke vividly of his involvement in the research and production of the once branded, CSU Olive Oil. With two olive groves on our Wagga campus, "local olive oil producers have the ability to harvest the trees with the proceeds of sales going back into maintaining the trees."
Researcher, Dr Ketema Zeleke, says "with more than 20 olive varieties growing, the Charles Sturt olive grove offers a field laboratory where scientists and growers can observe and share ideas of different aspects of olive management."
Because you now know about Charles Sturt Boutique Wines and their cellar door, you might also be interested to know that they have only recently started serving the olives to customers as a wine accompaniment!
Makers of artisan Cheese
There is an intriguing historical connection between Charles Sturt's Wagga campus and The Coolamon Cheese Co. Former lecturer, Barry Lilywhite, worked as a cheese maker for The Wagga Wagga Cheese Company on campus. His retirement saw the winding down of The Cheese Factory operations, reverting the facilities to teaching and research purposes. Mr Lilywhite's cheese making influences moved to the nearby Coolamon region and at the Coolamon Cheese Co. If you'd like to plan a trip to the Coolamon Cheese Co, visit www.coolamoncheese.com.au
More about this bustling regional city
With an estimated population of 56,000 people, Wagga is a valued military, transport, and as we have just covered, agricultural hub. Most importantly, Wagga is half way from Australia's two biggest cities Sydney and Melbourne. And you wouldn't have to think twice to know this screams weekend getaways, exploring a strange but exciting urban landscape.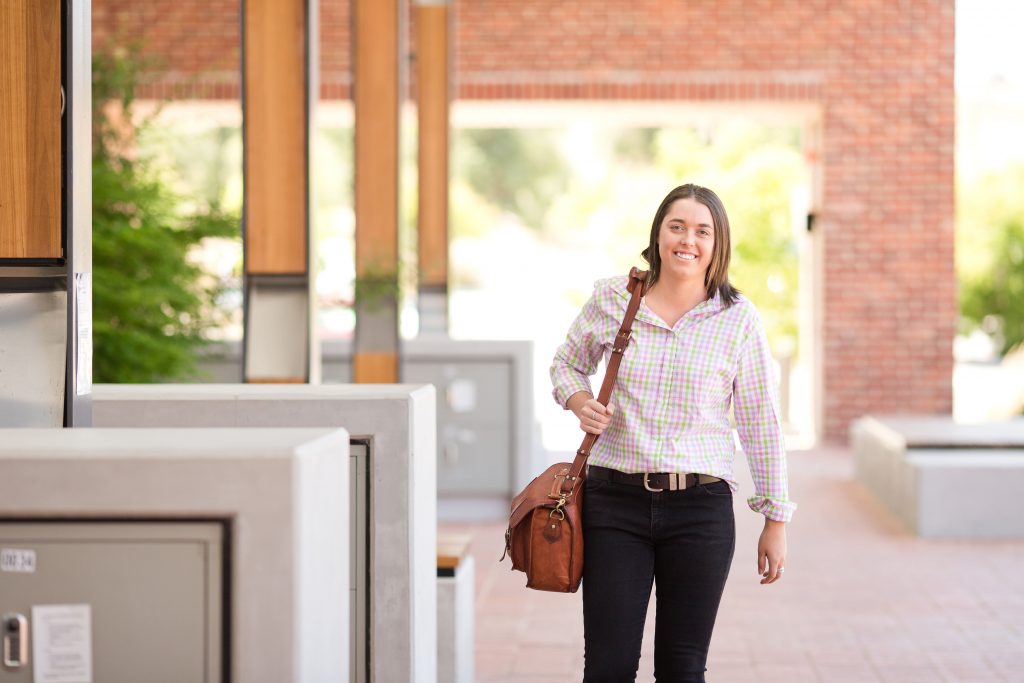 Wagga is sacred to ancestors of the Wiradjuri people. For approximately 40,000 years, "2000 – 3000 First Nations people lived in semi-permanent camps, concentrated primarily around billabongs, flood plains, sand hills, lakes, creeks and seasonally at springs". Wagga's history as a township date back to the late 1820s.
When visiting Wagga, be sure to check out all facilities our Charles Sturt campus has to offer! In particular, The Crow Bar who in their forty year history has hosted a number of industry icons including Midnight Oil, INXS and Thirsty Merc.
If you are looking for more information about Charles Sturt's Wagga Wagga campus or wish to study there yourself, head to the Charles Sturt website.