COVID-19 reared its ugly head once again on 20 July, sending Orange, Blayney and the Cabonne Shire Council into a seven-day lockdown.
That meant the return of Zoom lectures for Charles Sturt students based in Orange.
Knowing how hard a lockdown can be for students, the CSU Student Dental Association (SDA) banded together to create a timeline of activities.
The SDA is a strong supporter of the motto, 'For the Public Good', and hoped an organised activity regime would not only entertain students during the lockdown period but support local businesses too.
SDA president and fourth year dental student, Stephanie Primc, said the activities ranged from photography competitions, Zoom trivia, exercise classes, online games, and art nights.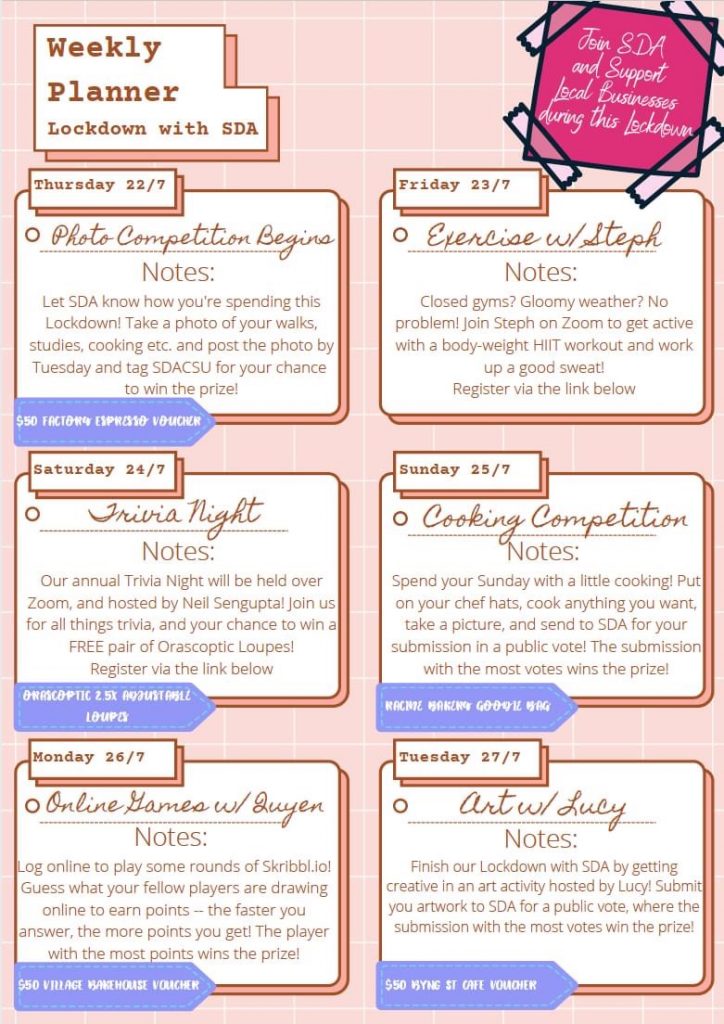 "And we had a really good response too!" Stephanie said. "Students were keeping busy and doing things they wouldn't usually try when not in a lockdown."
Another SDA activity that engaged students was their cooking competition. Students were asked to "show your best dish, meal, treats, or any kind of cooking you like… for a chance to win a delicious goodie box from Racine's Bakery in Orange."
Third year dentistry student, Katrina Nhan, uploaded an image of her souffle pancakes.
"Students were asked to vote for their favourite creation by liking or commenting on the images," Stephanie said.
Katrina's' souffle pancakes were the winner!
Katrina said, "Honestly, I did not expect to win, and it was a pleasant surprise."
Events like this are not a standalone occurrence for the SDA.
"Founded in 2010, the SDA is all about combining academic representations between the cohort and the university," Stephanie said. "We hold events all the time like the Easter Egg Hunt we held earlier this year and the Crown Cup – an inter-sporting competition hosted last year."
Success continues for the SDA following the presentation of the Orange Club of the Year Awards on Wednesday 4 August 2021.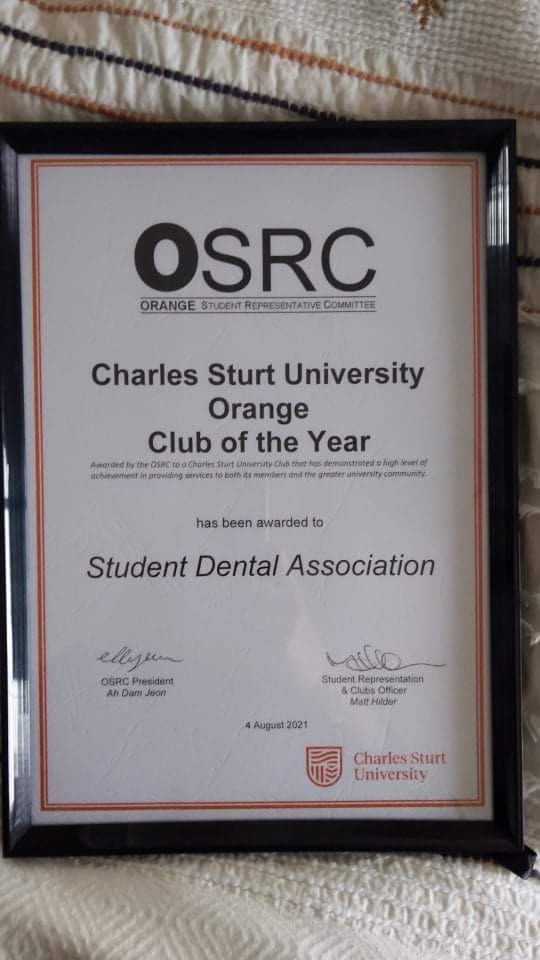 Stephanie said, "We won the non-sporting division of the Orange Club of the Year Awards. It is a great achievement, recognising all the work we try and do for students. The prize includes $200 for our club."
All Charles Sturt student are encouraged to get involved in the SDA's next events. Follow the SDA Facebook page or email csu.sda@gmail.com for more information.