Like 2020, the year 2021 has been a bit weird. Border closures, coronavirus testing, events being announced and then cancelled and lots of rules to follow everyday so we are able to keep everyone we care about safe. The world is in a bit of a dark place at the moment, but as always with Australia, there is always a shining beacon that we can focus our passion and energy on. Australians love their sport, especially on the international scale.
This is good news then because the 2020 Olympic Games are finally starting today and are scheduled to go until 8 August. Delayed 12 months because of COVID-19, Australian athletes representing the green and gold along with 205 other nations around the world have finally headed over to Tokyo in Japan to compete.
A total of 488 athletes will compete as part of the Australian Olympic Team for this Olympic Games. This number is bigger that the team selected for the 2004 Athens Olympics and second only to the famed team that represented our proud country for the 2000 Sydney Olympics. Other incredible facts about our 2020/2021 team is that it is made up of 261 women and 227 men, making it the largest proportion of female athletes of any Australian Olympic Team in history, 53.5 per cent compared with 46.5 per cent. Additionally, our Olympic Team also has the largest Indigenous athlete representation in Australian Olympic history, with 16 athletes competing in Tokyo.
As a Charles Sturt student back here in Australia, there are a few more reasons to pay attention to the Games this year. Six members of the team, six athletes and one coach are either current students or graduates of Charles Sturt, representing both Australia and Charles Sturt. We are really proud of the seven of them as they are simply just awesome. These students rose to prominence through our Elite Athletes program, we're so proud of them for maintaining their studies whilst representing our country in their sports.
Let's meet them and see when you can watch them in action.
Clare Warwick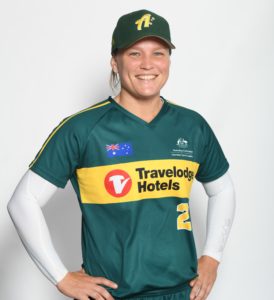 Clare Warwick is a Bachelor of Teaching (Secondary) graduate who is competing as part of the Australian Women's Softball Team. Originally from Canberra, Clare was selected as part of the Australian Senior National Softball Team in 2011 and was a bronze medallist in the 2011 Canada Cup, an annual international women's softball tournament. This is her first Olympic Games birth.
The Australian Team, also known as the 'Aussie Spirit' is one of Australia's most successful sporting teams, having won bronze and silver medals at the Olympic Games from 1996 in Atlanta to 2008 in Beijing. After 2008 however, softball (and baseball) haven't been held as an Olympic sport until this very year, so it could be very possible that Clare along with the rest of the Aussie Spirit Australian Team could return home with a medal around their necks.
Their qualifying rounds will be held on Wednesday 21 July from 10am to 4pm AEST.
Amanda Spratt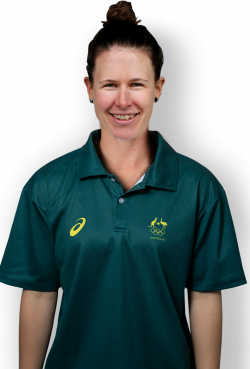 Amanda Spratt is a University Certificate in Business graduate and is competing in road cycling in the Australian Women's Road Cycling Team. This will be Amanda's third Olympic Games having competed in the 2012 London Games and in the 2016 Rio Games. Amanda is also a three-time Australian National Road Race Champion (2012, 2016 & 2020), a bronze medallist from the World Championships in 2019 and three victories in the Women's Tour Down Under.
Amanda and the rest of the Women's Road Cycling Team will be competing in their qualifying round on Sunday 25 July from 2pm to 4.35pm AEST.
Greta Hayes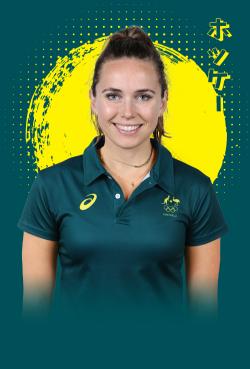 Greta Hayes is a Bachelor of Nursing student and is travelling to Tokyo as a reserve player for the Hockeyroos. Greta is making her Olympic debut for the Tokyo Games and is a talented midfielder. Greta was a member of the Australian Junior World Cup Team that won the bronze medal at the 2016 Women's Hockey Junior World Cup held in Chile.
Selected for the National Senior Women's Squad in 2019, you can see the Hockeyroos and Greta Hayes in their qualifying round held on Sunday 25th July from 11am to 2:45pm AEST.
Will Stuart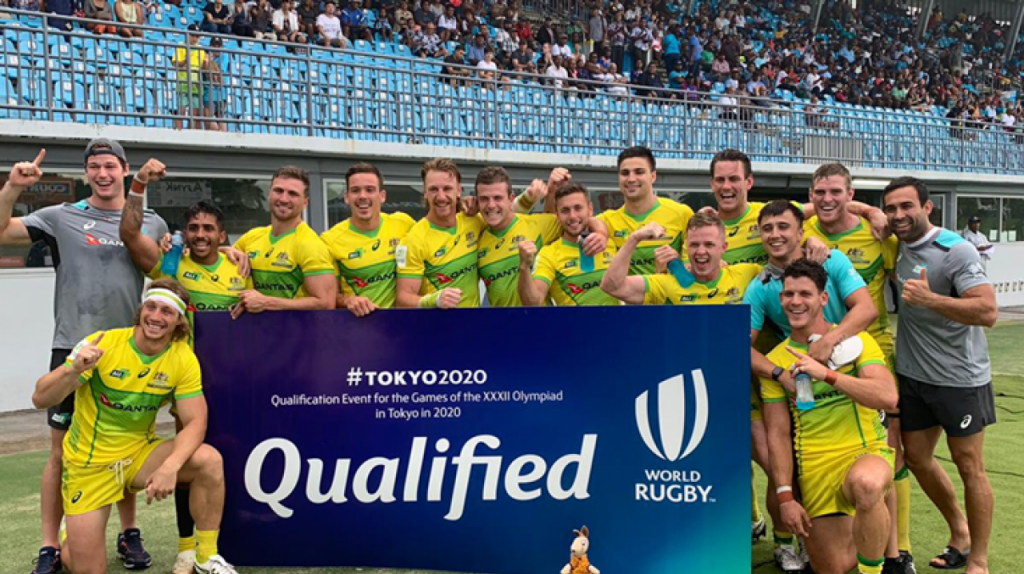 Will Stuart is a Bachelor of Exercise Science graduate who is travelling to Tokyo as the strength and conditioning coach for the Australian Men's Rugby 7s team.
Rugby 7s events were first played at the last Olympics in Rio, where the Australian Women's side winning gold and the Men's side finishing in 8th after being knocked out in the Quarter Finals.
The Men's Rugby 7s event with Will Stuart on the sidelines will kick off (some pun intended) on Monday 26 July at 10am AEST.
Kaarle McCulloch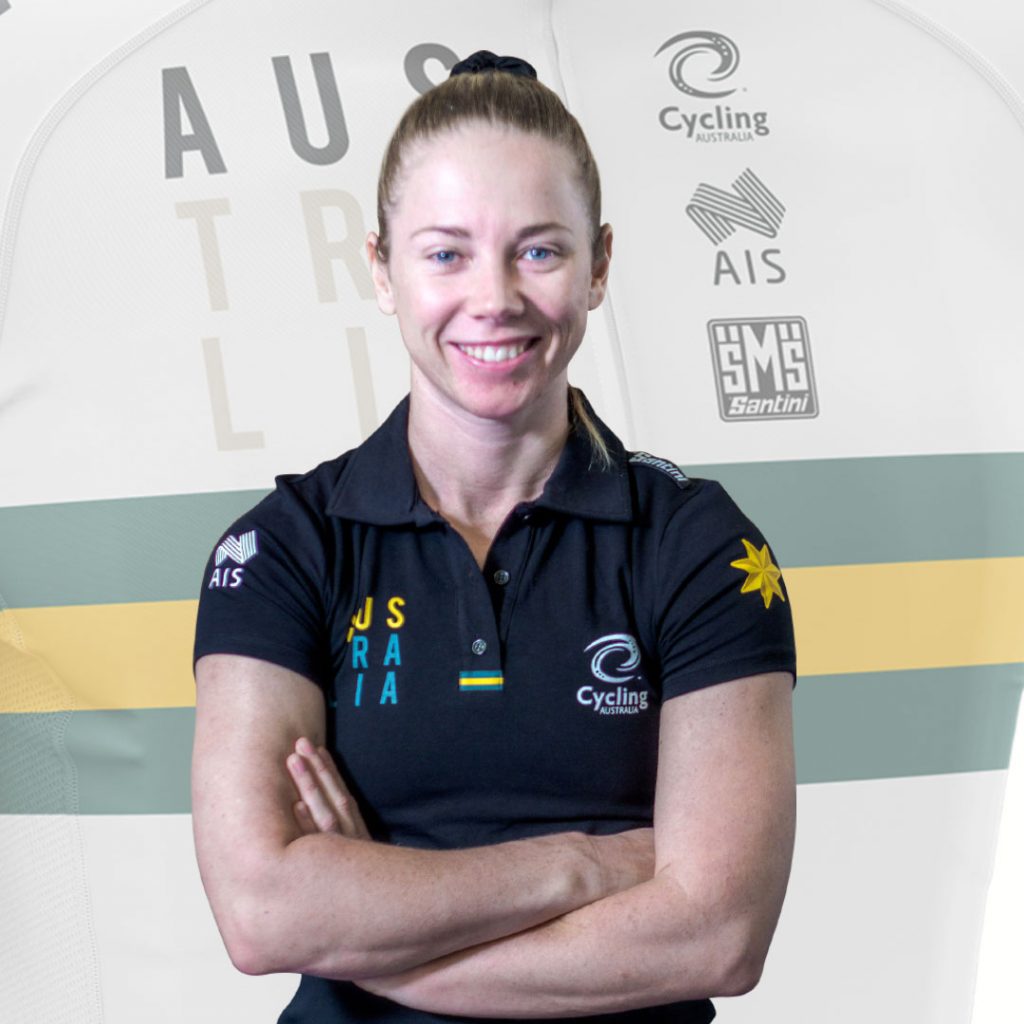 Kaarle McCulloch is a Bachelor of Education (Health and Physical Education) student, competing in the Sprint Track Cycling event. Kaarle is competing in her second Olympic Games after winning a bronze medal at the 2012 London Games in the Team Sprint event.
Kaarle has also won several medals at the 2018 Commonwealth Games on the Gold Coast, claiming gold in the Team Sprint and Time Trial events, along with silver in the Keirin and bronze in the Sprint event, and also a gold medal at the 2010 Commonwealth Games in Delhi, India, again in Team Sprint.
The four-time World Champion and 15-time National Champion will first compete in the qualifying round starting at Monday 2 August at 4.30pm to 7.30pm AEST.
Joanne Brigden-Jones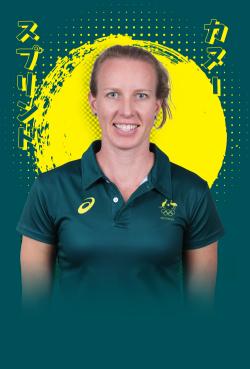 Joanne Brigden-Jones is a Graduate Diploma of Clinical Practice (Paramedic) graduate and is competing in the Kayaking Women's K-4 500m event. This will be Joanne's second Olympic Games after competing in 2012 in London.
After missing selection for the 2016 Rio Games, Joanne fulfilled a lifelong dream of becoming a paramedic, graduating from Charles Sturt University. In 2020, she secured selection for the Australian Olympic Team with a second place in the K1 500 event in the Australian Championships, along with second in the Women's K2 500 and a first placing in the Women;s K1 and K2 200.
You can follow Joanne's progress from the qualifying round behind held Wednesday 4 August at 10.30am to 1.40pm AEST.
Ellie Pashley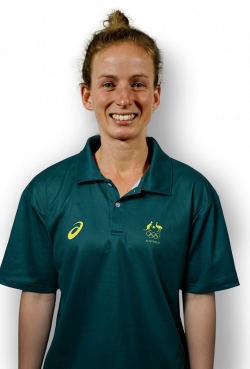 Ellie Pashley is a Bachelor of Physiotherapy graduate and is competing in athletics for the Women's Marathon. This is Ellie's first Olympic Games but has set the Australian record books alight in recent years.
In the 2019 World Athletics Championships, Ellie placed 13th in the 10,000 metres, which is the second-highest result for an Australian ever, and her time of 31:18.89 was the fourth fastest in Australian history.
Also in 2019, Ellie ran a marathon in Nagoya, Japan, with her 2:26.21 time elevating her to eighth Australia all-time and secured her place in the 2020 Australian Olympic Team. You can track her progress in the marathon on Saturday 7 August from 8am to 11.15am AEST.
Where and how to watch?
Charles Sturt looks forward to supporting our athletes and we will be promoting their events and their progress on our Charles Sturt Students Facebook page.
Thankfully, watching as much sport as possible is made easier by the fact that Japan is just one hour behind Australian Eastern Standard Time. So no more waking up in the middle of the night to watch the swimming finals.
All the action will be broadcast by the Seven Network via their 3 main channels: Channel Seven, 7Mate and 7Two. The 7Plus app, which is available on both phones and other devices will also be covering all the action that isn't covered by the three other channels.
References:
Australian Cycling Team. (n.d.). Kaarle McCulloch. https://www.australiancyclingteam.com/kaarlemcculloch.html
Bleby, M. (2021. July 14). Australia's Tokyo Olympics team gets a boost in numbers. https://www.afr.com/companies/sport/australia-s-tokyo-2020-team-gets-a-boost-in-numbers-20210714-p589jh
Softball Australia. (n.d.). Player Profile – Clare Warwick. https://www.softball.org.au/player-profile-clare-warwick/
The Australian Olympic Committee. (n.d.). Amanda Spratt. https://www.olympics.com.au/olympians/amanda-spratt/
The Australian Olympic Committee. (2019, November 11). Aussie 7s men claim ticket to Tokyo and double Oceania gold for men and women. https://www.olympics.com.au/news/aussie-7s-men-claim-ticket-to-tokyo-and-double-oceania-gold-for-men-and-women/
The Australian Olympic Committee. (n.d.). Ellie Pashley. https://www.olympics.com.au/olympians/ellie-pashley/
The Australian Olympic Committee. (n.d.). Greta Hayes. https://www.olympics.com.au/olympians/greta-hayes/
The Australian Olympic Committee. (n.d.). Joanne Brigden-Jones. https://www.olympics.com.au/olympians/joanne-brigden-jones/
The Australian Olympic Committee. (n.d.). Rugby 7s. https://www.olympics.com.au/sports/rugby-7s/#:~:text=Australia%20and%20Olympic%20Rugby%207s.%20Australia%20achieved%20early,Games%20with%20the%20Sevens%20format%20making%20its%20debut.
The Tokyo Organising Committee of the Olympic and Paralympic Games. (2020). NOCs List. https://olympics.com/tokyo-2020/olympic-games/en/results/all-sports/nocs-list.htm
World Athletics. (2019). Results. https://www.worldathletics.org/competitions/world-athletics-championships/iaaf-world-athletics-championships-doha-2019-7125365/results/women/10000-metres/final/result