It is a very exciting time at Charles Sturt Uni, with a Doctor of Medicine degree launching at our Orange campus this Semester. We spoke to one of our first Medicine students Heidi Annand about her journey into the course and why Charles Sturt was the right uni for her.
Tell us a bit about yourself!
I'm Heidi. I'm 26 and grew up in Bathurst but just moved to Orange to begin my Doctor of Medicine. I'm the oldest of 6 girls and have spent the last few years working in regional arts and events as a theatre producer and stage manager. I graduated high school in 2012 and a Bachelor of Communication (Theatre/Media, Journalism) from Charles Sturt University Bathurst campus in 2017.
Why did you want to apply for the Dr of Medicine course?
It's taken some time and some growing up, but mainly it was a bubbling disillusionment with the impact of arts and media coinciding with suddenly realising what doctors actually do when my mum had a stroke 3 years ago. Sitting with her in RPA after a surprise chopper ride really made me think. I started considering nursing, but upon expressing this to my dad he turned to me and asked, "Heidi, you do know you could actually be a doctor?". It was a lightbulb moment. I'd never considered it in high school but seeing people my age graduate broke down a lot of the hero worship around the role for me and I started to see them as everyday people, just doing extraordinary things. And don't worry my mum is in great health now, thanks to the fast thinking and care of staff at Bathurst Base Hospital.
What made you want to apply at Charles Sturt Uni?
It says a lot about education accessibility when I can say that I didn't consider studying medicine until the course was available in my home region of the Central West. I'd already studied previous degrees with CSU on the Bathurst campus and had loved every minute of it. I want to work in Regional NSW if not remotely and therefore I should study not only in the country but also at a university that values the regional experience. The commitment to "eliminating the gap" and working on Wiradjuri country was also a value alignment for me, and the huge amount of clinical and community placement we'll undertake is really exciting. Charles Sturt's motto of Yindyamarra Winhanganha sits deeply with me as an alumni, professionally and personally, and I'm excited to continue on my journey of creating a world worth living in.
What was your journey like in applying for this course?
Not being a school-leaver my application journey was a little slow. I didn't know where to start and I completely missed GAMSAT deadlines for some of the other courses I was looking at. I barely knew what the admissions process was like in year 12 let alone in 2020. I had a sufficient ATAR and a good GPA but is it bad to admit that I also didn't study as much as I should have for UCAT? I crammed for 2 weeks and then took the test on my birthday here in Orange. Thankfully there are heaps of really great resources out there and forums of people going through the same stuff. It was then on to interviews, which were pretty daunting and all via zoom. I read heaps of medical memoirs and spoke not only to doctors but also other health professionals that I looked up to and current students about what to expect and how to prepare. At times I considered changing my preferences but kept coming back to the Orange option as what inspired me to apply in the first place. Of course, getting the offer of admission made it all worth it in the end.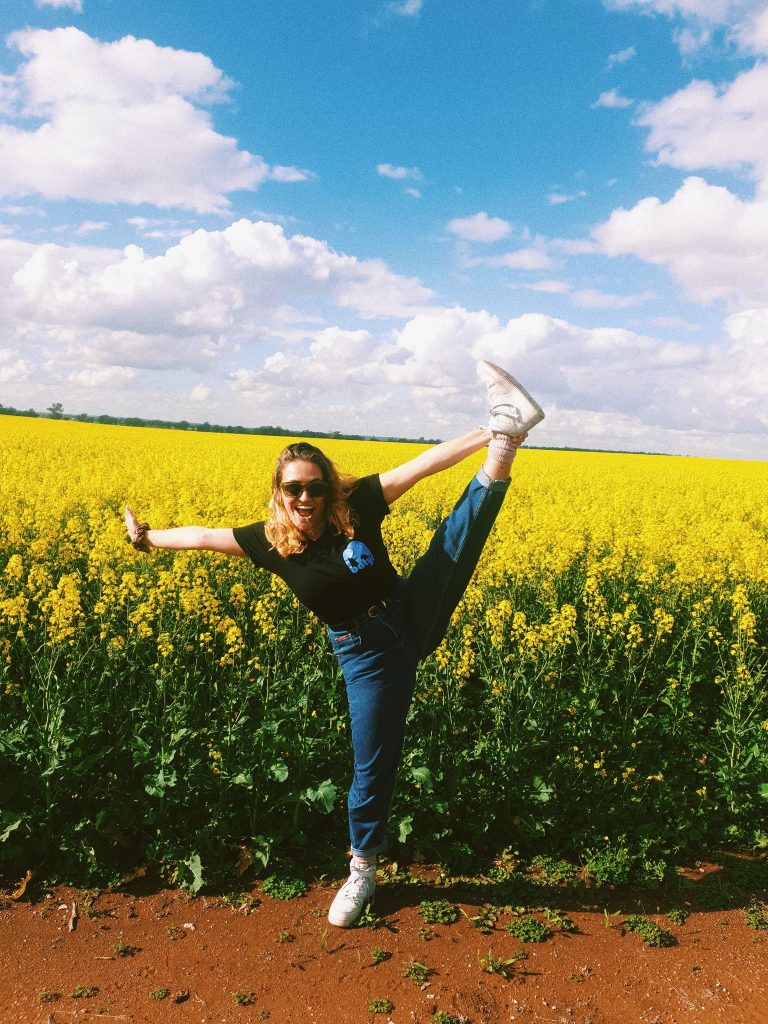 What are you most looking forward to studying at Charles Sturt?
I'm really keen to get into my new lab coat and stethoscope and start wet anatomy labs but also to work with all of the great people in my groups. Most of all I'm excited to start placements in the Central West community. We start clinical placements with local hospitals in week 6 and I'm busting to even just observe patient-centric care from a student perspective and put into practice what I've already learnt (keep in mind that I'm writing this on day 2). It also might sound corny but right now it looks like the greatest form of activism that I can achieve (on reducing inequalities and injustices in Australia) is by offering medical services to the people that need them locally and rurally.
More information
If you want to find out more about Charles Sturt's Doctor of Medicine course, keep an eye out for future information nights, or watch a recording of the 2021 Medicine Information night. You can also visit the website to find out more.