by Vittorio Travan, Bathurst SRC President
The SRC is the advocate for student leadership, opinion, concerns and an environment that celebrates YOU! This year, we set out to maintain the atmosphere and vibrancy of the Bathurst campus by facilitating Orientation events and funding social sports run by the Sports Council.
To liven the social side of campus, we hosted:
Wellness Day breakfasts
The Biggest Morning Tea
Rafters events including 80's Prom and the Emergency Services party
The SRC strive to contribute to student embetterment, as it helped sponsor four students through the SRC Student Scholarship.
Meet the team: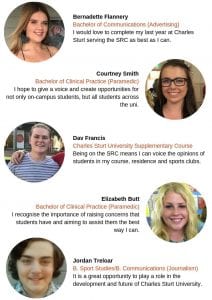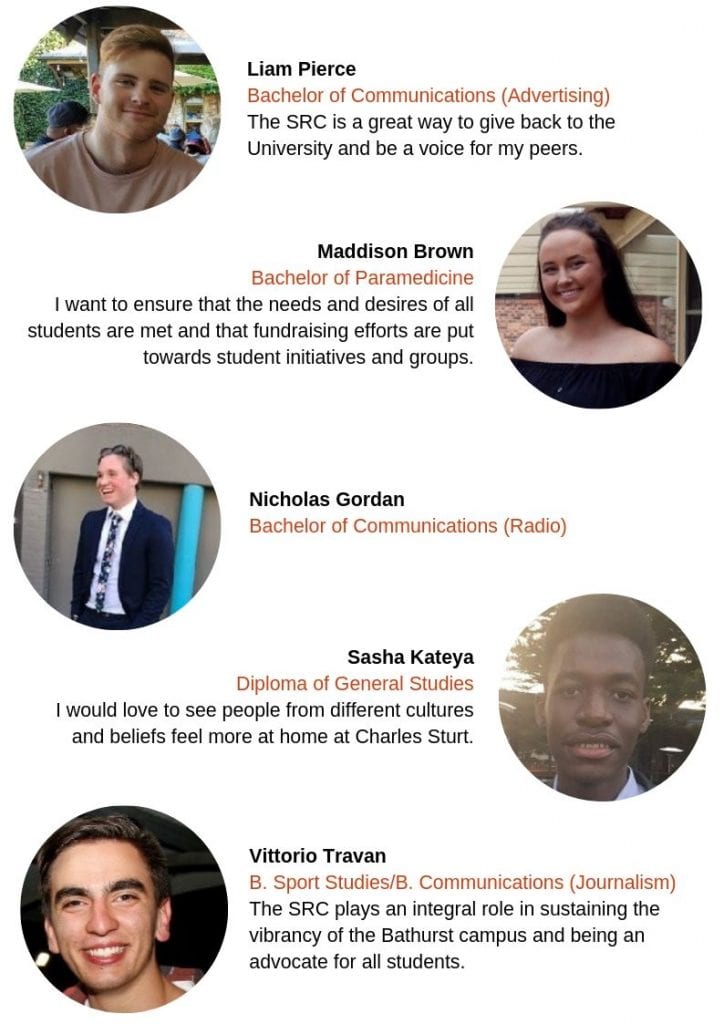 We care about making make an impact on the university culture and experience to ensure that you remain the priority. It is essential that all students feel they have representation and a defined voice to help Charles Sturt grow.
Being apart of this team also offers amazing experience and you become part of the Charles Sturt legacy! The SRC is an essential platform that ensures students are the priority of the university and we will do anything to help that cause.