While studying at uni, you can prepare for graduation by creating a career plan, applying for graduate jobs, and making sure your resume and online profile is career ready.
Tailor your resume for each job application:
Research job ads and sample resumes in your field to ensure you highlight the skills and experience required by employers in your industry. Make sure you get someone to proofread it and ask for constructive feedback – ideally from someone with experience in hiring/recruitment. Find out more tips to get your resume ready here! 
Develop an 'elevator pitch' that you can use at any opportunity:
Practise delivering a short verbal snapshot (2-3 sentences) of the specific skills and experience that make you the ideal employee (imagine you are in an elevator with a potential employer and they are getting off at the next floor!) Focus on the degree you have just completed, what you do really well, problems you can solve and the type of jobs you're looking for. You can practice and perfect it using InterviewStream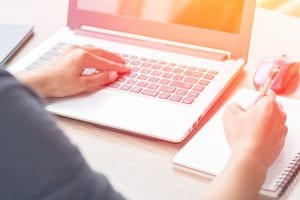 Treat your job search like a job:
After completing your studies it's tempting to switch into holiday mode. Stay focused by setting aside specific time each day to set up job search profiles on employment websites, check job alerts, register with relevant recruitment companies, maintain your LinkedIn profile (and ensure other social media accounts are private or 'employer-friendly'), research potential employers etc.
Don't leave applications to the last minute:
Allow plenty of time to research the organisation, fully understand the application process, ask additional questions if required, draft and review your application, and ask someone else for feedback. If you're sending out multiple applications, check you have removed all instances of the other company's details. A careless cut and paste is a red-flag to employers.
Expand your options:
Your first job may not be your dream job – consider entry-level roles in organisations you'd like to work for to get a foot in the door. Also be aware that up to 60-80% of jobs aren't advertised – continue to develop your network to tap into that hidden job market. Stay in touch with workplace learning contacts, academics and fellow alumni, become involved in professional associations or community groups and discuss your career goals with family, friends and contacts made via casual or part-time jobs.