The second 2018 SSAF Student Initiative Round is now open. It's our chance to make a bid at a project that will benefit us, our studies and campus or online experience. Share your ideas to enhance your student experience at CSU!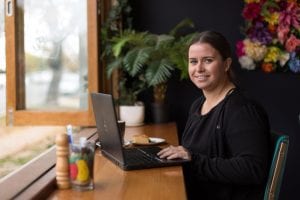 The projects are designed to help you:
SSAF projects provide services and facilities for everyone! So, whether you are on-campus or online, you can benefit from SSAF Initiatives. The services range from  redesigning the student portal to upgrading campus facilities, even to running career exhibitions.
You get a say:
You have the chance to put forward your own ideas about how SSAF is spent and let CSU know what's most important to you. Plus, it's an opportunity to pitch what you think can be done to better enhance your student life, online or on-campus!
Get the most out of your Uni Life:
Your student life at CSU is better because of the ways SSAF funds projects, such as careers advice, counselling, study skills services, return postage of library books to online students, financial support, sports, food services and so much more.
The second 2018 SSAF Student Initiative Round is open from 17 September to 11 November.