by Hayley Farrugia
When you're in the thick of semester and you have every assignment for every subject due at the same time, you may be questioning your recent life choices. However, 'there's an app for that!' Technology is helping us ace our studies and there are apps for your phones, iPads and tablets to ease the student life. Here's why your app store is a one-stop-shop:
Can't stay focused? There's an app for that!
Forest is an app that aims to limit distractions and enhance focus during your study time. The app allows you to plant a seed in a forest and the longer you leave the app open, the taller the tree will grow. However, if a Facebook notification tempts you or you want to send a cheeky snap, your tree will start to die. You don't have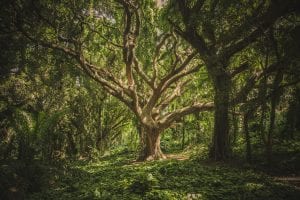 to be a green thumb! Just ignore your notifications, focus on studying and your forest will grow. Forest is available on Apple and Android.
Don't want to waste time and paper making flashcards? There's an app for that!
Tinycards allows you to create your own flashcard decks and share them with your friends – which is handy for those group study sessions. You can choose from ready-made card collections or design your own, making it flexible for every subject. Tinycards is available on Apple.
Do you sing along to your study playlist instead of studying? There's an app for that!
Atmosphere is an app that provides the perfect soundtrack for your study. You can choose sounds such as a city environment, beach, forest and many more to provide an environment of concentration – not karaoke! It has been proven that the binaural beats and isochronic tones in these soundtracks can stimulate your mind and improve creativity. Atmosphere is available on Android.
Have an interrupted sleep cycle? There's an app for that!
Sleep Cycle Alarm Clock is an app that analyses your sleep and wakes you up in the lightest phase of your sleep. This allows you to wake up feeling relaxed and ready to face the tasks for the day, instead of waking up to the shock of an alarm and rushing to class. Sleep Cycle Alarm Clock is available on Apple and Android.
Need inspiration? There's an app for that!
Sometimes you just need some inspo to get you in the mood for study and TED Talks are the pinnacle of inspo! The talks include motivational speeches, life experiences and tips on how to get through different aspects of life. These talks are so good that you could easily spiral into a TED Talk binge – so limit yourself to one per study session! TED Talks is available on Apple and Android.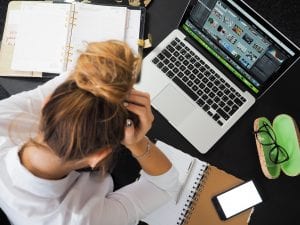 So, put your App Store or Google Play to good use and get downloading! Most apps are free or under $2.99 each – we all know what it's like to be a poor uni student! Don't be disheartened if an app is not available on your device – just search away for similar alternatives! Now make a folder on your device to keep all of this study support goodness and you'll thank yourself after every study session!