Before they lead Team CSU at the UniSport Nationals Div 2, find out a little bit about our Team Captains Meaghan Kempson and David Woodall.
1. Where you are from, what CSU campus you go to, and what course you study?
Meaghan Kempson, from Orange NSW, studying a Bachelor of Health and Physical Education at CSU Bathurst.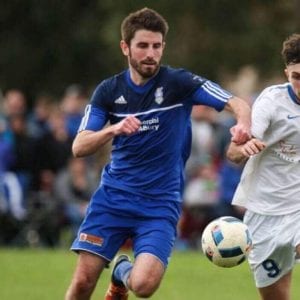 David Woodall, from Albury studying a Bachelor of Accounting at CSU Albury-Wodonga.
2. What sport are you representing CSU in the UniSport Nationals in?
Meaghan: Women's Football
David: Men's Futsal
3. Who is your sporting hero and why?
Meghan: Too many to pick from, so here is my shortlist.
Roger Federer- he is the ultimate professional
Kurt Fearnley- epitomises what it means to be Australian
Serena Williams- leading the way for women in sport
Ian Thorpe- watch the Sydney 2000 Olympics, Men's 4x100m freestyle relay… it will give you goosepumps!
David: I have 2 sporting icons. Ronaldinho because he is a freak of nature and David Beckham because he has a cracking first name.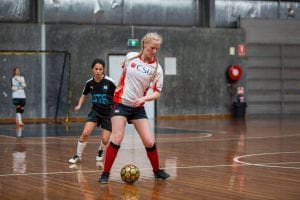 4. What are you most looking forward to about UniSport Nationals?
Meaghan: I am looking forward to having the chance to compete against universities nation wide in the sport that I love, whilst representing the mighty CSU! I am also very excited to meet new people and be able to catch up with friends from previous games.
David: I can't wait to spend a week on the beach playing some great futsal with the boys.
5. What are you most nervous for?
Meaghan: Navigating my way through Sydney to get the airport prior to the games!
David: Receiving my exam results while being away and being shown up by Kempy as team captain (losing already).
6. What is the message you want to give the team as the CSU team captains?
Meghan: I want the CSU team to take pride in wearing the red and white! I also want each athlete to be relentless on the field and remember that not everyone is given the opportunity to compete at a national tournament. Team CSU is bringing home the gold!
David: I want each CSU athlete to have heaps of fun, be competitive but sportsmanlike and represent the University with pride.