Here's everything you need to know about the latest innovation program at CSU…
The AgriTech Incubator Program aims to ignite innovation, entrepreneurship and economic development in the Central West Region of NSW.
AgriTech offers incubator programs, co-working spaces, entrepreneurial opportunities for women and University facilities for research and development.
Emma Dunbar is an AgriTech Incubator Alumni and the Founder of the Scenic Walker –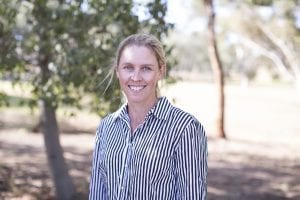 Such an awesome program, professionally organised, great mentors and very helpful weekly sessions. Would highly recommend to anyone venturing into a start up!
So, here are the top five reasons why you should consider applying for the AgriTech Incubator Cohort 3:
Join the new generation of entrepreneurs

Learn a new way of thinking

Create the job you want in the region

Make your own future

Meet like-minded people
Check out CSU student and Founder of Meet & Mylk, Millie Allen's experience of the program:
The CSU AgriTech Incubator program gave me the opportunity to work on my business goals, teaching me how to communicate, express and develop my ideas in becoming a reality. Without the program I wouldn't have made the connections I have now,  to allow my ideas to grow. I thought it was going to be a juggle between uni study and the program, but has honestly been the most beneficial start to my year and so glad I was able to participate in the 8 week course.
The program is also FREE for CSU students!
Applications close on 29th June.
So apply now at https://goo.gl/forms/INTYfGm12F2rRAtZ2