This reconciliation week I was part of the launch of the Mirawarri #deadlyselfie art cart at The National Portrait Gallery (NPG) in Canberra.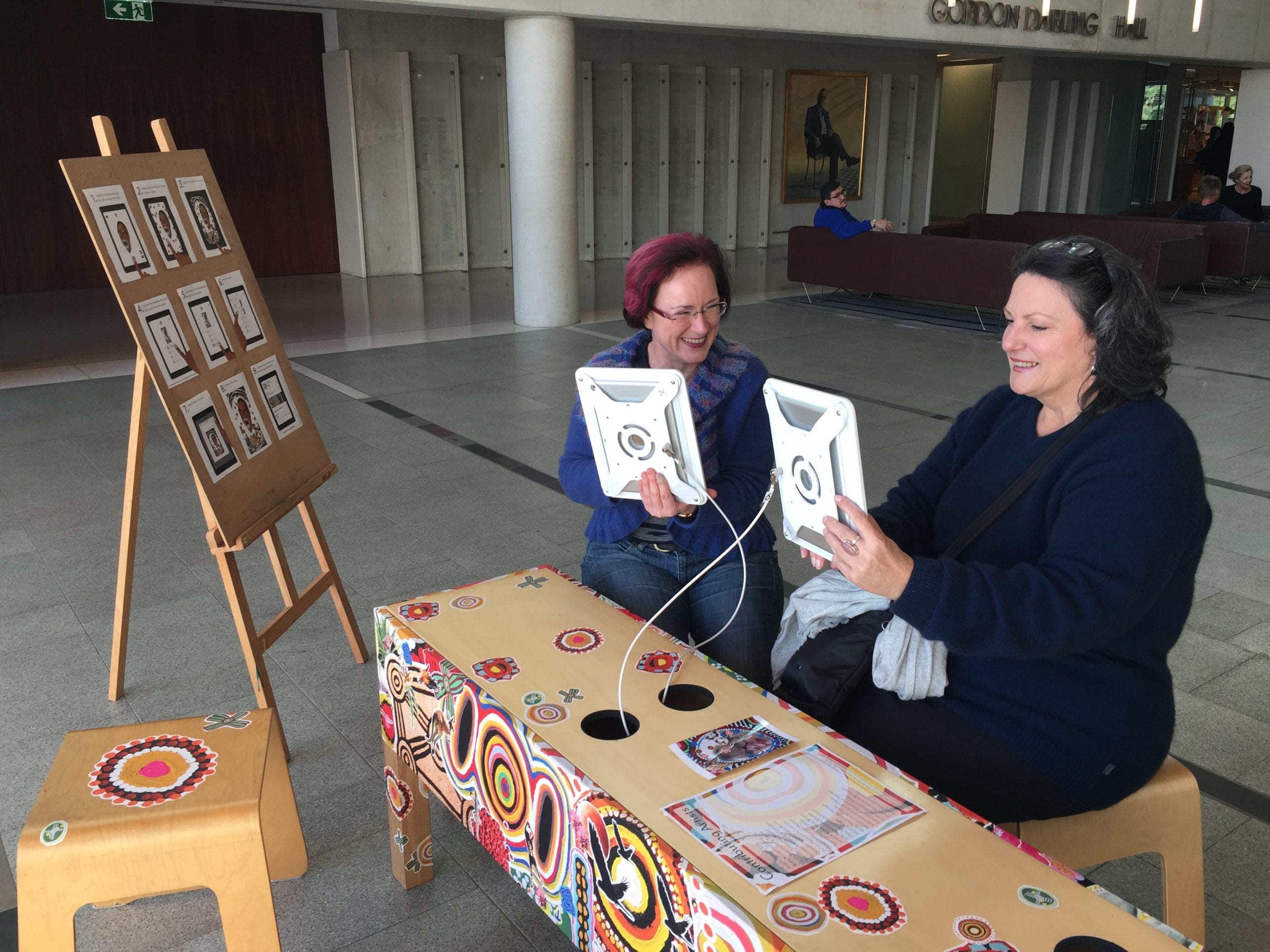 Mirawarri is a fun Warlpiri selfie app launched in late 2017 by the Warnayaka art centre, Gretta Louw and Sneakaway studio. The app offers a range of stamps, borders and digital stickers, all originating from artworks and isolated as elements. The app also features photography from the remote Warlpiri community of Lajamanu designed to be shared with the world.
The NPG was looking to collaborate with First peoples to deliver something unique and interactive for Reconciliation week. I pitched the possibility of a Mirawarri art cart, consulted with the community, supported with the licensing agreement, created illustrated instructions, set up the digital files and even lent a hand for installation! The experience was fulfilling and extended my skills – I didn't know I had it in me!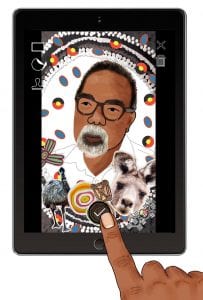 Historically many institutions and organisations have celebrated reconciliation week, NAIDOC and other events without direct First Nations input. This project was an example of how meaningful collaboration and partnership can start to embody what reconciliation means – coming together to acknowledge our past and our opportunities for the future.
Feedback from participants at the art cart was that the app was fun and inclusive. By placing our own faces in the centre of the digital stickers, stamps and borders we are breaking down barriers and relating to each other in new ways. Engaging with ancient culture and new technologies in 2018!
Download the app for free here, and check out other #deadlyselfies via the Mirawarri Instagram page.