By Teegan George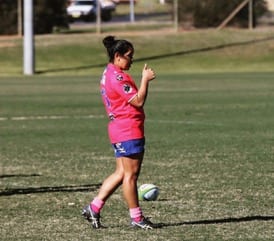 Charles Sturt University is undoubtedly home to many talented athletes. Three CSU students have been selected as part of the Australian University 7s team competing in the Australian Rugby Union National 7s Tournament in Bendigo this weekend.
Emma Hickey is one of three CSU students competing in the tournament, along with Alice White and Danielle Plummer. CSU Elite Athletes Darcie Morrison and Nicole Beck have also been selected in the NSW women's teams.
Emma is a first-year Bachelor of Nursing student at CSU's Wagga Wagga Campus. She's been playing in the local Wagga Wagga 7s competition since 2013 and said the four years of experience will definitely come in handy over the weekend.
On the field, Emma shows her natural ability and versatility by playing the position of utility – which allows her to play anywhere on the field and to slot into any position required. Being an all-rounder on the field makes Emma a great asset to her team.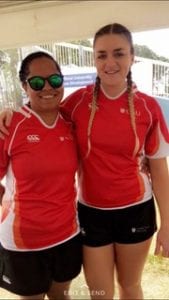 Along with her undeniable love for the sport, the friendships made with her teammates is another reason why Emma loves playing 7s. The bond with her teammates also helps her play a better game. "I can be a great player when combined with my mates on the field," Emma said.
Outside of the tournament, Emma is currently playing for Wagga City in the Southern Inland Competition in Wagga. She is also a very passionate Parramatta Eels fan. Emma has proudly represented CSU before in the Uni Games.
We wish Emma and all the CSU students competing this weekend the best of luck – we know you will all make us proud!