Perhaps the last thing students want to do in their free time is read. I get it. We've spent the whole year studying and reading some of the driest work known to mankind (I'm looking at you, Fiske). But perhaps that means it's time to imbibe in some genuinely good reads. In no specific order, here we go.
1. Julie Koh – Portable Curiosities
OK, I have been very vocal in my praise for this book. And for good reason. The collection of short stories that Koh has presented here are easily some of the best works of satire in the last 10 years. You have to walk a fine line when working with satire, too overbearing and it becomes cynical, too humorous and the critique becomes lost between laughs. Koh doesn't just walk that line perfectly, she dances it, deftly weaving stories of deadly ice-cream, literal glass ceilings, and cat cafes into one of the best Australian works of the 21st century.
2. Joyce Carol Oates – Zombie
This will likely be the most disturbing book on this list. Oates writes this piece in spare, spindled prose from the point of view of a serial killer. A truly terrifying piece that will get under the skin and itch.
3. John Darnielle – Wolf In White Van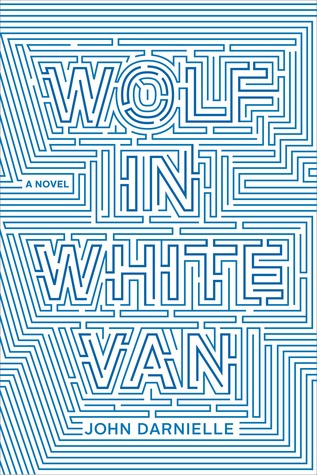 Better known as the frontman for folk-punkers The Mountain Goats, Darnielle turned the everyday tragedies and sinister themes of those songs to a winding piece of surreal fiction. Wolf In White Van is both tragic and mysterious in its own way. Spun backwards for half the novel, incorporating an enactment of a tabletop RPG, Darnielle's writing simply crackles with venom. More accessible than his follow up, Universal Harvester, this novel is for those who like their fiction weird.
4. Patricia Lockwood – Priestdaddy: A Memoir
The ever irreverent, poetess laureate of dicks, pussies, dildos, and sacrilege turns her hand to the memoir. Growing up in every small town of the mid-west USA, with an unorthodox priest for a father who is just as likely to be found sprawled on a couch in a pair of dirty Y-fronts as behind a pulpit, Lockwood writes with the humour and fire of someone with an endless amount of passion. Between the scenes of semen covered bed-sheets, rags in showers and priests with rock-star aspirations, there are moments of tenderness, humility and a search for some sort of faith in a "******-up world."
5. Steve Cannane – Fair Game
For those looking for a piece of long-form investigative journalism, it is hard to look past Steve Cannane's Fair Game. It's a piece that is so completely baffling and compelling that you can't believe you haven't heard about it before. Focusing on the history of Scientology in Australia from its inception as the philosophical Dianetics to the re-branding as a religion, Fair Game ultimately asks more questions than could possibly be answered, but the answers Cannane provides justify this book as one of the best of the year.
6. Shaun Prescott – The Town
For students at CSU, the themes of Prescott's The Town should feel familiar. Isolation, oddity, the sinister nature of small-town life lingering around the edges. The Town is based in the Central West of NSW, in a town all too real, a town that is disappearing, quite literally. The writing is reminiscent of Gerald Murnane, descriptive and poetic. To tell more would be to give too much away. For fans of strange, Lynchian stories, this is for you.