Therese Brearley was one of 15 students from CSU who spent five days in Wellington, New Zealand for the CSU Global program for the Bachelor of Emergency Management. We caught up with Therese to ask her a few questions and get a day-to-day run down of the trip.
—
My degree took me to New Zealand! I found out about this experience through CSU Global and thought it would be a great networking opportunity and also give me a broader experience to draw on, especially for assessment items – so why not apply!
The program consisted of 30 participants – 15 from CSU, and 15 from various other locations, such as New Zealand, Tahiti and Japan.
We braved the unforgiving Wellington weather for a full five days of learning, and four fun nights of various activities, including the Jenga championships (or Jinga in native tongue).
During the trip we covered Emergency Management Planning, Developing Effective All-Hazard Warning Systems, Public Education and Community Engagement and Welfare and Community Wellbeing.
Here's what we got up to each day:
Day #1
We had just sat down for the first day of class, and the fire alarm went off! We all evacuated from the building into the freezing cold Wellington winds. It took about 30 minutes to get the all clear.
For dinner, we ate at a pub around the corner from our hotel.  However a quick dinner turned into a quite serious game of pub-trivia. Our table lost, but our spirits weren't dampened!
Day #2
Day two was all about all-hazard warning systems, and in the afternoon we went on an excursion to the National Crisis Management Centre (NCMC). This facility is the go-to for all emergency services during a large-scale incident that requires a multi-agency response.
That night we had dinner at Tequila Joe's 'All you can eat Taco Tuesday".  And just as the name suggests, there were all sorts of tequila as well as a huge range of taco's that left us full to the brim!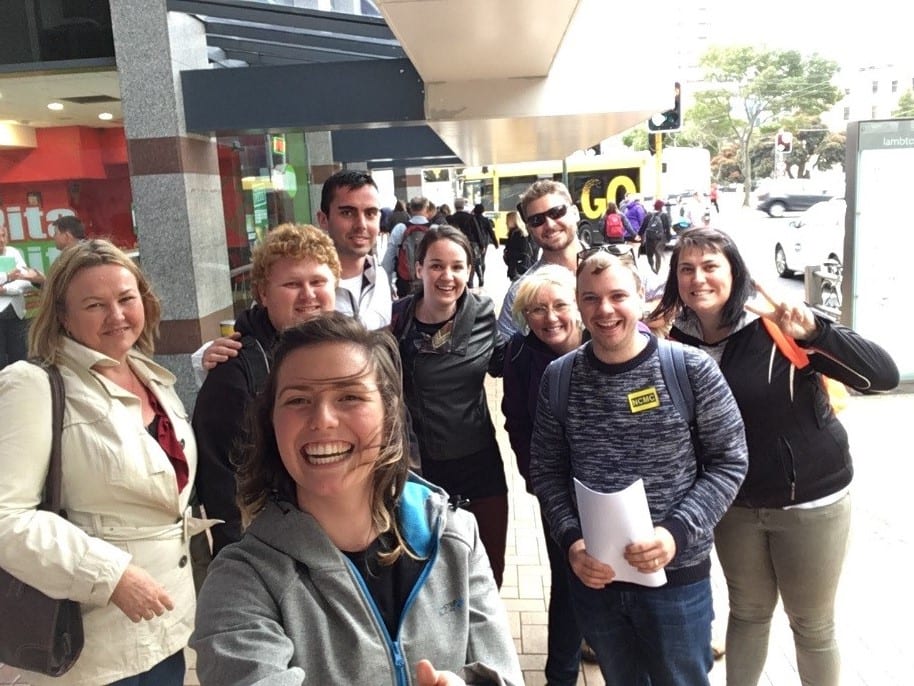 Day #3
Day three was all about public education, community engagement, and public participation in building resilient communities.
Day #4
Day four was a class in a coach! We got to explore the surrounding areas of Wellington, led by Russ Van Dissen, the geologist that discovered the Wellington Fault.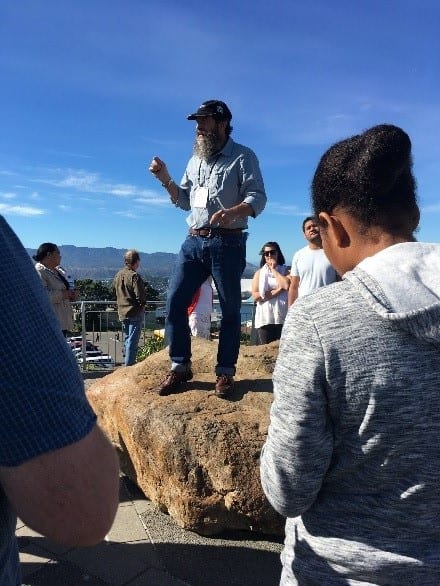 Day #5
We had a class on animal welfare issues – a very emotional topic for some! It covered animal rescues during earthquakes and floods, and the psychosocial recovery post-event. In the afternoon we went to a Marae (gathering place for Mauri), an incredible cultural experience that will never be forgotten.
It was also St Patrick's Day, so we decided to head into downtown Wellington to experience how New Zealand celebrates this holiday, followed by Jenga championships.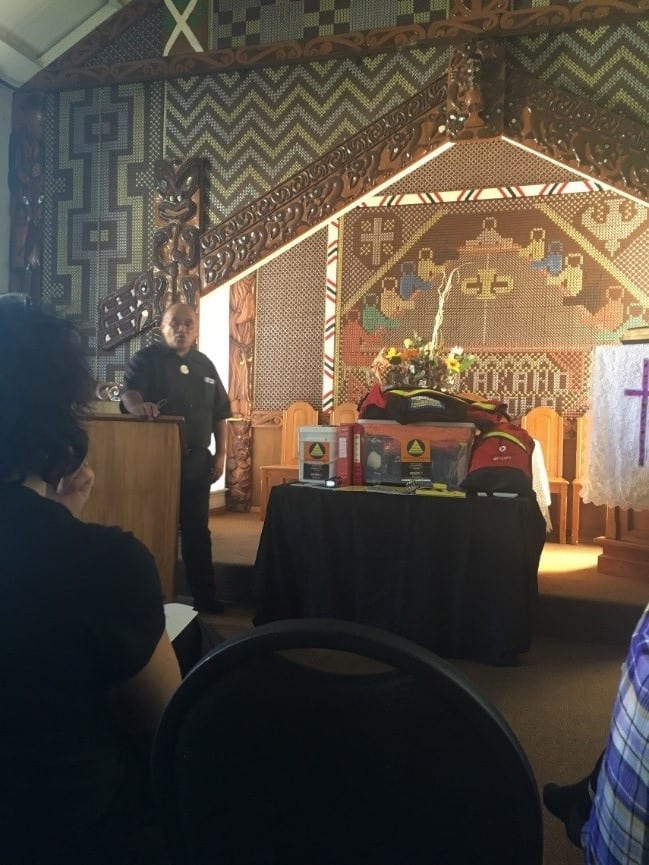 What was your favourite part of the trip?
Many of the papers in my course are written by academics that are based in New Zealand.  The entire week was spent with these people who are leaders in their field.  This helped immensely in realising the concrete foundations within Emergency Management.
Meeting the other participants from various backgrounds and students from CSU was also really great because when you study online you don't often get to meet fellow students.
How did the trip benefit your studies?
I received eight subject credits which is a huge help and definitely a great initiative to get as much as possible out of the week!
What did you learn?
So many things – too many to list! But the most valuable lesson is now having the practical knowledge to put together with the theory!