Res students from the Wagga Wagga Campus have been busy doing their bit to help out vulnerable people in the community.
Our Residential Advisors bared nearly all, for the 2017 Nude but not too Rude Calendar. $3630 was raised from the calendar and the funds were donated to the Specialist Medical Resources Foundation (SMRF).
Behind the community driven charity is to bridge the gap by providing non-government funded medical equipment and medical aids to families and organisations. Donations also help families cover a range of medical expenses.
The total of charity fundraising from Wagga res students was more than $10,000 for 2016. So if you haven't already, clear your pin board ladies and gents. Jump on their Facebook page to check out their work.
Organisation such as Angels for the Forgotten, World Vision and The Cancer Council received donations from the student's fund raising.
As well as baring all, more than 75 boxes of non-perishable food, kitchenware and household items have been donated to charity. Over the past two weeks students moving out of residential accommodation at the end of semester donated any left-over food.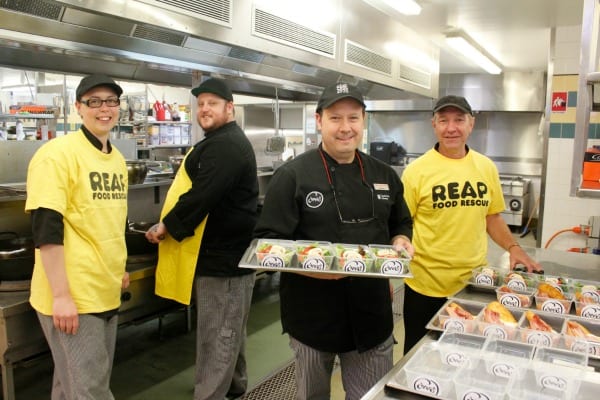 A partnership between Res Life and CSU Green makes use of goods that would have otherwise gone to landfill, as part of the Move Out campaign.
Sarah Tavasz, Gareth Garnsey, Patrick Doepel, Ainsley Barrett, Matt Mannes and Dom McAllister were the students involved, making the campaign a success.
Boxes created from the donated food were sent to St Vincent de Paul, REAP Food Rescue, the regional arm of OzHarvest and breakfast for the underprivileged.
The donated food turned into 222 frozen meals for those in need, thanks to the help of CSU catering staff from Cheers. Who would have thought uni students, of all people, had this much left over?
Team leader of food and beverage services at CSU, Mr Toby Perry said "This food would otherwise have gone to waste so it's great to be able to offer up our chef skills to turn it into a meal for someone who needs it.
Mr Perry was surprised by the amount of pasta students left behind (we couldn't believe it either). Lucky he's creative in the kitchen.
The leftovers were 'cooked-up' by the Cheers team into individual frozen meals such as butter chicken, omelettes, beef and bacon sausage rolls, bolognese and tuna pasta bake. A five star meal if you ask us.
"It's heartening to see the response and the generosity of our students and the skills and resources of our catering staff," said Mr Perry.
Full story: CSU News