If you're seeking employment opportunities after graduation or looking for work while you study, then you should attend CSU's free employability workshop.
CSU's International Student Association are inviting all Albury, Bathurst, Orange and Wagga Wagga students to attend the event and gain the skills you need to be job-ready.
What will you get out of it?
The SSAF funded initiative aims to inform undergraduate and postgraduate students about employment opportunities within their local regions.
You will be given tips on how to get your cover letter and resume in tip-top shape and leave confident knowing you'll ace your next job interview.
Toufique Soomro, a PhD international student studying on the Bathurst campus, says you can attend the workshop to "develop professionalism, networking, gain knowledge of industry requirements and learn new skills relevant to your career."
"Employers will look for skills such as leadership and management. The workshop is one of the main ways students can learn about these required skills," said Toufique.
"It is a great opportunity for all students to participate in personal development activities."
Workshops 
Bathurst and Orange students: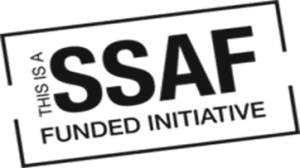 Saturday 17 September
11.30am – 2.30pm
CSU Bathurst campus
Workshop brought to you by Ready Grad.
Albury and Wagga Wagga students:
Saturday 24 September
10am – 1pm
CSU Wagga Wagga campus
Workshop brought to you by Compact.
A bus will be available for students travelling from Albury and Orange and a light lunch will be provided. There are limited seats on each bus so don't forget to register, email: croche@csu.edu.au