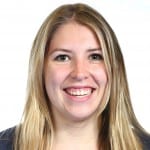 Heading overseas on exchange added a new dimension to CSU Business student Angela Larkin's degree. As well as the amazing personal experience, Angela joined a research program and is heading back to California later this month to present a paper at the Western Psychological Association's annual conference. Here, she shares some of the highlights of the CSU Global experience.
In the middle of 2015 I embarked on a life-changing adventure to travel the world and study abroad as part of my business degree at CSU.
As part of a CSU Global program, I completed a session in the USA at university called University of the Pacific (UOP) in California. Here, I had many opportunities to learn and develop, both professionally and personally.
In my first week of classes, one of my professors offered the opportunity to be part of a program called the Eberhardt School of Business (ESB) Research Lab.
The program allows students to undertake research on an area of interest, with the support of professor/s.
I saw it as a great opportunity to be part of something outside of my official subjects and gain research experience.
I opted to focus on employee retention and turnover, which turned out to be my professor's area of specialty.
He had previously worked with another professor to undertake a comprehensive survey in relation to 'job embeddedness'. This was great as it meant there was already a data set that I could work with and start analysing.
As a result of my involvement in the research, my professor offered to put my name on a paper he submitted to the Western Psychological Association (WPA).
This was accepted by WPA, meaning that we were given a time slot to present the research at their annual convention in Long Beach, California this month.
Despite the distance for the trip, I've decided that I will head back over to California to participate in the convention and be part of presenting the research.
CSU Global has kindly been able assist with the cost of the trip which is fantastic. I definitely feel honoured to have the opportunity and I think it will be a great experience. I never would have considered that studying abroad could open a door like this and steer my career in this direction.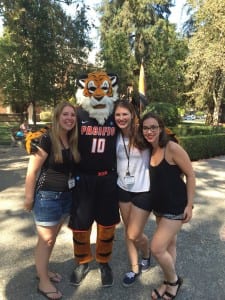 I have also benefited greatly from the different subjects I studied while on exchange, as they have given my degree a whole new dimension.
In particular, I took a conflict management and negotiation class which has significantly changed the way I approach work, study and life in general.
Studying abroad and the travel I did before and after have truly changed my life. I have learnt an enormous amount about myself and gained much greater clarity in relation to my career path.
I find I'm now much more adaptable to different situations and willing to step outside of my comfort zone. I have also developed a valuable network of friends and professionals who I plan to stay in contact with for years to come.