There are many benefits of choosing to go back to study. You can enrol in the course you've always wanted to do and pursue something you're passionate about, or use further education to boost your current career.
And now, with online study, going back to uni doesn't have to mean lecture theatres. You can build your qualifications and education around other life commitments, such as family, work or your regular sports and hobbies.
Check out some of the benefits of going back to education as an older student, and how it can help expand your career.
It helps you to network with a wider group of people
Going back to study opens up a new networking circle. You can secure connections with others that you'll likely work alongside, which can cement a solid relationship for years to come. The benefits can apply if you're studying a course related to your current industry or a new subject matter altogether.
The Australian Bureau of Statistics reports that in 2015, there were 15.7 million people between the ages of 15-64 enrolled in formal study. This means studying online, you can be part of a network of people of all ages, from all over the world, rather than the limited demographic in your current workplace.
If you're a postgraduate student, you'll quickly recognise names of other people in your industry, who could be your fellow students or the academics in your course. CSU's lecturers have experience working in the fields they teach, and can share some great insights into tackling industry problems or taking the next step in your field. Who you know can be more beneficial than what you know when you're looking for a job or going for a promotion. Whether it's an internship, research or a fixed role, developing a relationship with industry professionals is key to a successful career.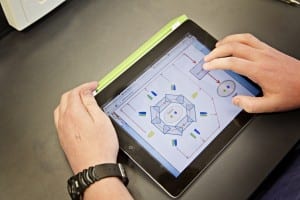 It helps you stay up-to-date with the latest knowledge in your field
If you're looking at further education in your current career field, you have an advantage. You've learnt all the basics and covered key concepts, but when you go back to study, you could have the chance to explore topics you never had the chance to study before, or that perhaps didn't even exist when you did your first degree!
You can learn about new advances and technological developments in your industry, which helps you to keep on top of the latest news and research relevant to this day and age. This leads on to the next advantage you gain by returning to education.
You can help others in your business
Recruitment company, Hays, reported in mid-2014 that Generation Y are preferring those in an authoritative role to lead as a coach or mentor, rather than a director. By keeping up-to-date with the necessary information in your industry, you can relate to younger employees on the same level.
You'll know about the latest knowledge, concepts and practices, so you can strengthen relationships between colleagues of all ages. This will help you recruit and retain employees, and better understand potential employees' skills. If you'd like to return to studying, take a look at how CSU Online can make it work.