Rebecca Martin recently took part in a CSU Global trip to Cambodia, gaining some amazing insights into the Cambodian culture, history and wildlife. Here, she shares just some of her experiences.
I have always had the opinion that travelling is the best way to get out of your comfort zone to experience new things, meet great like-minded people, and it is the best way to learn about a foreign country. Cambodia was definitely no exception.
If I had travelled to Cambodia by myself, I wouldn't have done half the things I did on this trip. For example, I don't camp or hike. It's just not me. But I was pleasantly surprised at how much I enjoyed camping in the Cardamom Mountains with students from the Royal University of Phnom Penh (RUPP). It was interesting to learn about their wildlife surveying methods and about their academic backgrounds.
Seeing Angkor Wat has always been on my bucket list and for a long time, that was the reason I wanted to go on this trip. The history in those temples is beautiful, even with marks where Khmer Rouge soldiers used the artwork as target practice (the bullets are still in some of the walls!).
After visiting S21 Genocide Museum and the Killing Fields, many of us needed to take a moment. It was quite overwhelming to see and learn about all of those horrific events, especially when most of us had never known about it until researching the first assignment. In saying that, if you travel to Cambodia you have to visit these sites. By understanding what happened, you can understand why Cambodia is considered a country still in recovery.
We visited non-government organisations such as Wildlife Alliance and the IUCN to learn about their projects. It was great to see the amazing work they are doing for species conservation and poverty alleviation. We met two landholders who are a part of their vegetable garden project and one who has established a bio-gas cooker with the IUCN and all three individuals were so enthusiastic about their site and loved explaining to us what they had done. They were proud of their accomplishments, and so they should be. They have begun to help themselves out of poverty.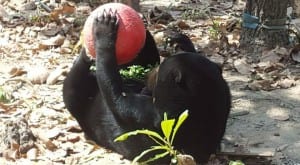 We got the opportunity to participate in feeding time at Free the Bears, as well as see Chook the elephant with the prosthetic leg, and other animals including lions, monkeys and the cutest little leopard cat you'll ever see. We also went to Prek Toal Bird Sanctuary, the Angkor Centre for Conservation of Biodiversity (a must see!) and the Koh Kong Conservation Corridor.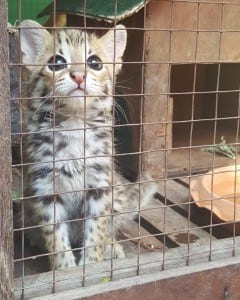 Honestly, whether your focus is wildlife, vegetation, geology, or anything really, this trip is a must! CSU Global offers you amazing experiences and I urge you to consider your options. Not only can it be cheap(er) travel, but you may do and see things that you wouldn't have if you travelled on your own. I can guarantee that 99% of CSU Global travellers would agree with me in saying this trip was one of the best decisions I have ever made, even if my bank account disagrees, and you will regret it if you don't at least consider it. As for that other 1%, they probably got lost on the way there!
I still cringe slightly at the sight of steamed rice. But that's a small price to pay for one of the most amazing experiences of my life, academically and personally.