In case you haven't heard, O Week is just around the corner!
Orientation is the perfect time to get pumped for an amazing year at uni. Whether you are an on campus, online, domestic or international student, there's no shortage of great sessions to look forward to this coming week.
To help give you a taste of what to expect, here's a rundown of a few of the sessions.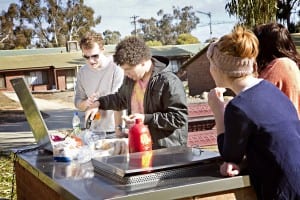 What sort of events are on during O Week?
We're glad you asked – O Week is actually made up of three main categories of events.
Academic sessions such as the School Welcome and course information sessions will be held across all faculties, so check out your O Week program to find out the time and date for your particular course.
There are Services and Support sessions to make sure you've got all the info you need to get the most out of your time at uni. You can find out about specific services, like disability support, or catch up with international students, online students or other mature age students.
Last and almost certainly not least, our Uni Life sessions are here to help you meet new people and find out all the ways you can get involved in uni life. Depending on your campus, there is everything from Welcome BBQs and scavenger hunts to Trivia Nights and movies on the lawn at Bathurst.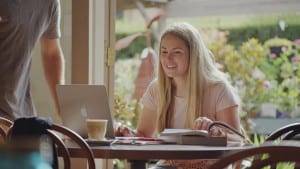 What about O Week for online students?
Fear not! Just because you have chosen to study online does not mean you'll miss out on all the goodness that O Week has to offer. You have your own online O Week program, and you are, of course, more than welcome to attend on campus events with on campus students. Some campuses are even holding meet-and-greet sessions so you can meet other online students in your area.
These events are held either online or near CSU campuses. Join the information sessions or social activities to get into the uni head space.
You'll also have access to interactive online sessions such as the Introduction to Library Services and Online Orientation Workshops. Learn about everything from the CSU website, Interact2, subject outlines and other essential support services. There are also webinars with course coordinators, providing a useful introduction for online students about what to expect in the upcoming session.
Where can I find out more?
To find out more about what's happening during O Week, be sure to check out the CSU website. To familiarise yourself with the lay of the land, you can also view or download maps of your campus, so you'll know where to find the O Week events that take your fancy.