As far as milestones go, having your child move away from the family home for study is pretty major. If your child is planning to study at CSU next year and you're already feeling nervous about it all, then take a deep breath and read on for some handy tips on how both of you can cope with adjusting to uni life.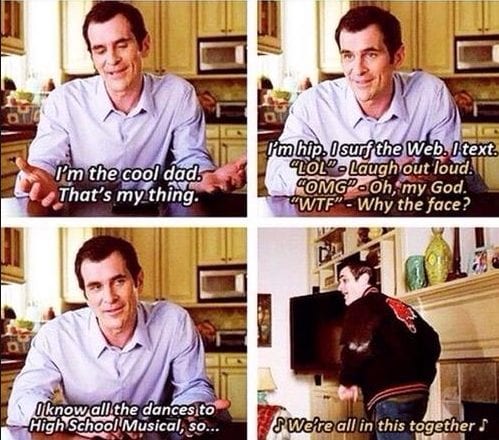 Staying in touch
You may be worried that your relationship with your child will shift when they move away for uni, because you won't be able to communicate as readily as you do now. Fortunately, in our hyper-connected society, we are all only a text message, email, skype or phone call away. To maintain your sense of togetherness and family connection when you're in different towns, it's important to keep the communication channels open.
Before your child moves away, have a chat about what communication methods suit you both best. A weekly phone chat will allow you to check in and make sure they're healthy and happy, and you can communicate more informally using text messages or emails in between chats. Don't be discouraged if they don't reply immediately or need to reschedule your weekly chat- it's all part of settling in and developing a social/study life balance.
Encourage participation
With a multicultural network of students and teachers on our campuses, CSU provides students with the opportunity to be an active member of a diverse and positive community. There are plenty of chances for new students to make new friends, participate in different activities or sports, and have an active social life with like-minded individuals.
It is important that you support your child's exploration of this community, as the development of their social faculties in this way helps them to learn more about both themselves and the world they live in. If you openly encourage your child to participate in social events and have a little fun, they will be more likely to remain open and honest with you regarding their life away from home.
Think positive
Going off to uni is an exciting new adventure for both of you, and should be approached with a positive attitude. It's easy as a parent to jump to the worst conclusions, but it's important for your own emotional wellbeing to be supportive and optimistic about this new phase in your child's life. After all, they may be nervous or apprehensive about moving away, so a little extra reassurance and confidence won't go astray.
Rest assured in the fact that you have done your best to raise an intelligent child who is well-equipped for entering the world on their own, and making mistakes is an integral part of their development. Let them know that they can always call or come home when they need you- having a strong foundation of support in this way will help them to feel confident and capable of persisting through difficult times as they arise.
Famous last words
Preparing yourself emotionally and mentally for the moment that your child departs for uni is an important step in becoming comfortable with the process. While you might still fall apart and be a blubbering mess, thinking about the big event of saying goodbye will help you feel ready when they drive off into the unknown.
Most significantly, this is your opportunity to impart some wise words to empower and guide your child in the next phase of their life. Going off to uni and leaving the nest for the first time is a big milestone in their lives- one that they will remember vividly. Don't let your last words be a long list of dos and don'ts. Inspire them to live, laugh, love, and be the wonderful person that you know and adore.
If you are concerned that you'll struggle emotionally with your child's departure, preparation and distraction are key to positively transitioning into this new stage; just remember – it's time to let go!