CSU Global and the School of Environmental Sciences are pleased to announce that applications are now open for the annual Nepal and Cambodia international study tours.
The Nepal leg of the study tour focuses on 'Optimising the Needs of Protected Areas, Threatened Species and Human Livelihoods' and will approximately begin on 29 of November until the 22 of December.
The Cambodia study tour will focus on 'Environmental Conservation and Management' and will begin on approximately 24 of January until the 14 February 2016.
These popular programs will take you into remarkable wilderness areas where you'll have the opportunity to examine the countries' natural environments and how conservation objectives can be met, whilst  working harmoniously with local communities.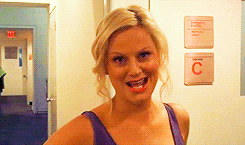 In addition, these programs have been designed with academic recognition in mind, so not only could you be participating in a unique opportunity but you could be completing a CSU subject at the same time!
For full program details please visit the CSU Global website, click on your School and discover a the fantastic opportunities out there waiting for you!
If you are looking for a longer experience you might also like to consider applying for the CSU Student Exchange Program, which allows you to spend one or two CSU Sessions overseas and receive credit for your studies while abroad.
For more information please contact Alice Wood at CSU Global on alwood@csu.edu.au