By Emily Foy-Brown
Charles Sturt University's CSU Global short term program provided myself and seven other business students with the opportunity to travel to Cambodia during the recent mid-year break. Together we spent twenty days stalking elephants, building chicken coops, eating tarantulas, dodging mopeds and bartering with the locals – all in the name of study!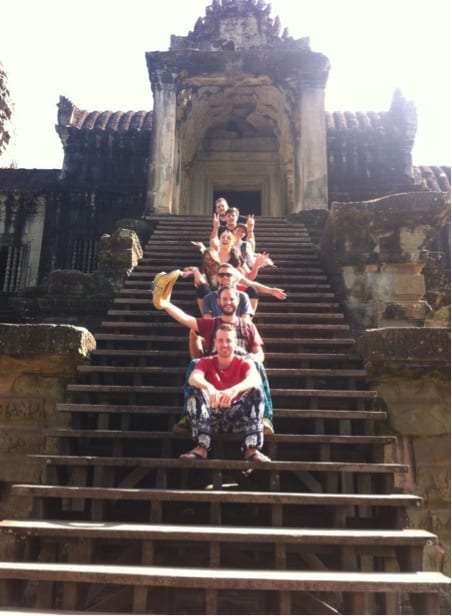 Our program focused on the many non-government organisations (NGOs) within Cambodia and the range of services and benefits they provided to the society. We were able to explore various organisation's management, marketing and finance sectors based on our own individual interests. Cambodia has over 3000 registered NGOs, with fewer than half active, and with high levels of corruption and bribery. Although the majority of organisations we visited were creditable, it was still interesting to pull out our Nancy Drew notebooks and assess the strengths and successes of the organisations we given insight into.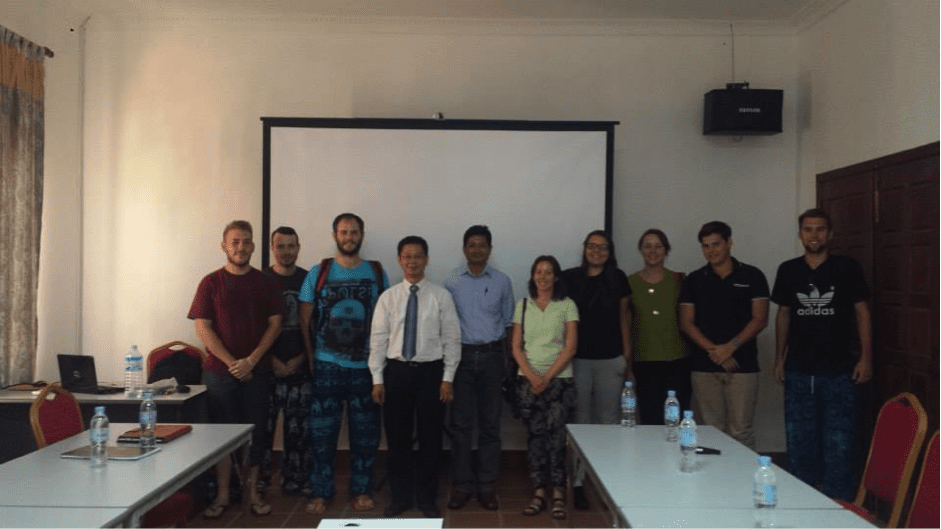 We started our adventures in Phnom Phen, the capital of Cambodia, where we spent four nights developing an understanding of local NGO's and Cambodia's traditional and significant history. We had the opportunity to visit the Killing Fields and S-21, where mass genocide and torturous practices where conducted during the Khmer Rouge regime from 1975-79 proceeding the Cambodian Civil War. With over a million deaths, the stories of suffering and recovery were eye opening and astounding with those still affected today.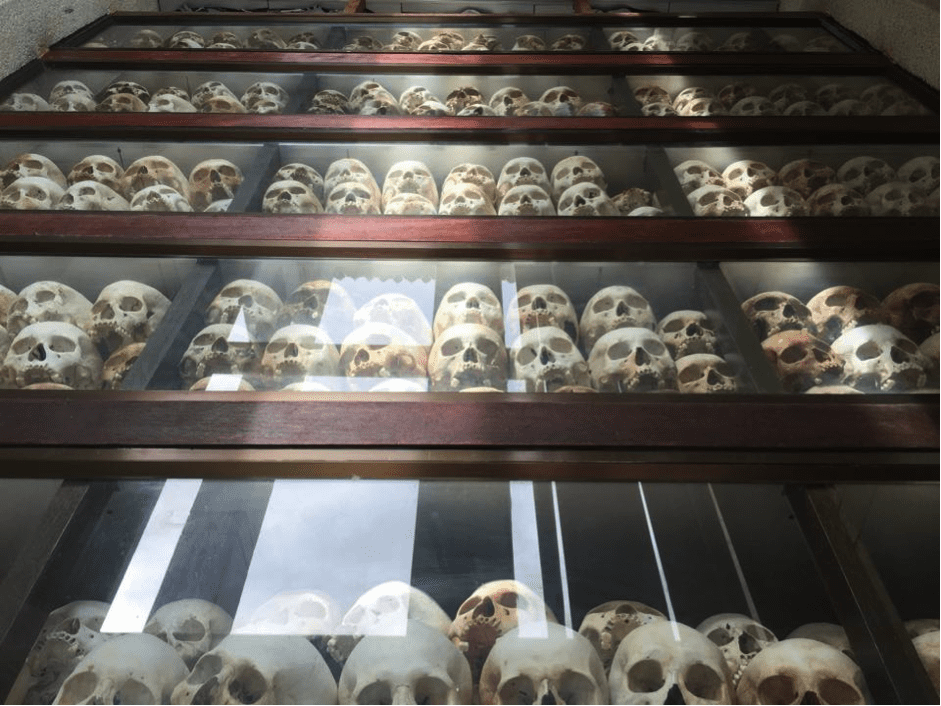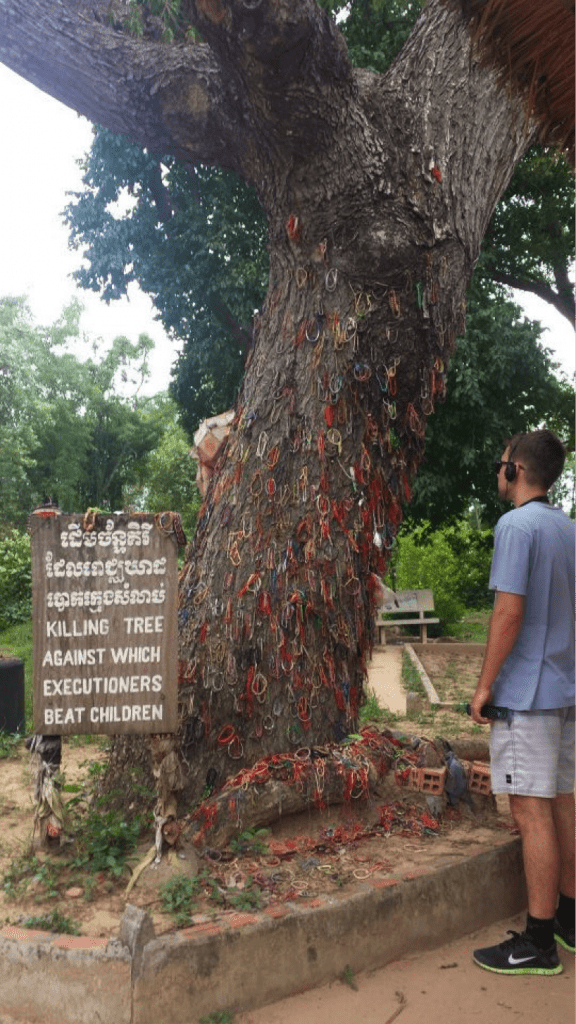 After also visiting the Royal Palace, Wat Phnom, and the Russian Markets – giving us an education on traditional Cambodia, we made our way down through Karate Town to our home stay island in the Koh Phdao village. Here we spent four nights with no electricity, bucket showers, bottled water and mountains of rice. This experience was my personal favourite due to the overwhelming hospitality from the locals who unable to speak much English, yet made an amazing effort to comfort us, given their already limited resources. During our stay we volunteered with the construction of a chicken coop for one of the local's family, bringing in over $500 annually for the community.
Our next adventure took place with the Elephant Valley Project out from Mondulkiri where we spent two days watching elephant grazing, bathing and scratching. This organisation was for the welfare of elephants, with nine females on location.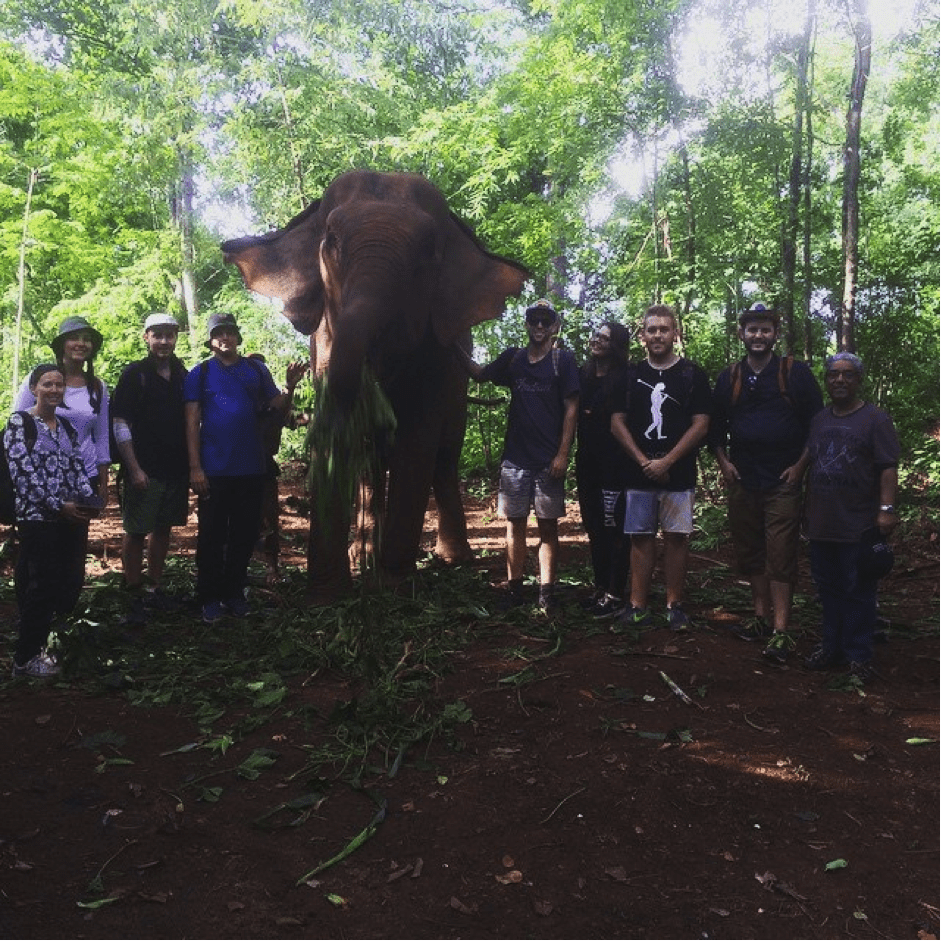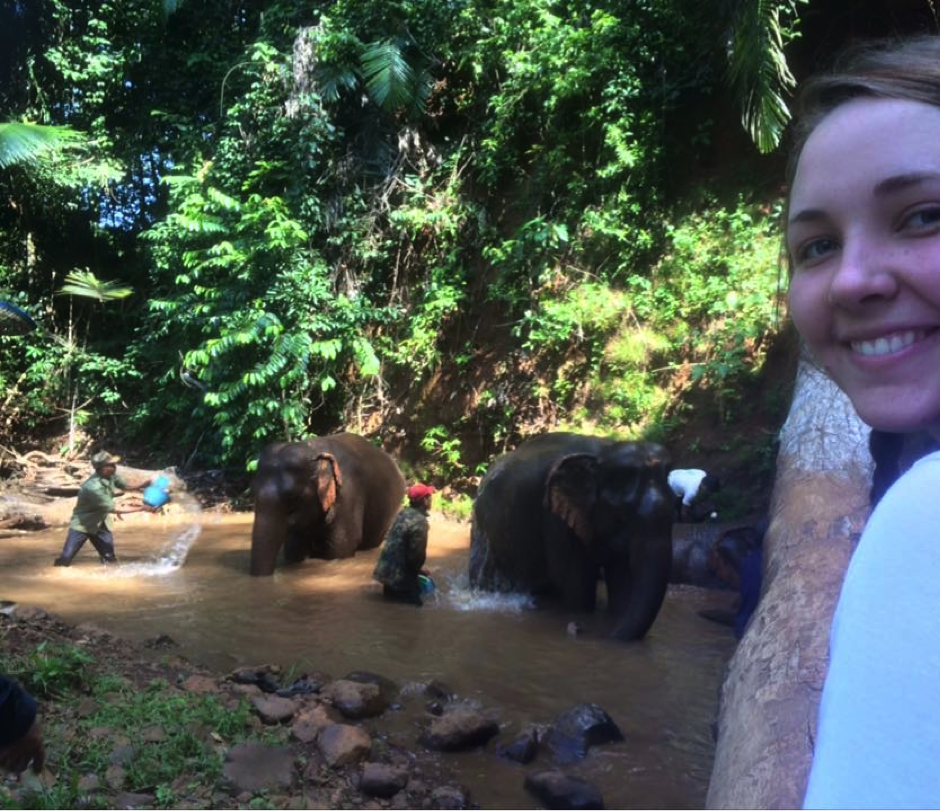 After this amazing experience we travelled to the city Siem Reap where we bought suitcases full of 'chill pants' and headed into the Taprom, Bayon and Angkor Temples. These beautiful ruins have been loosely restored to allow tourists to explore (and for Angelina Jolie's bum to be filmed chasing villains in her latest Tomb Raider movies!).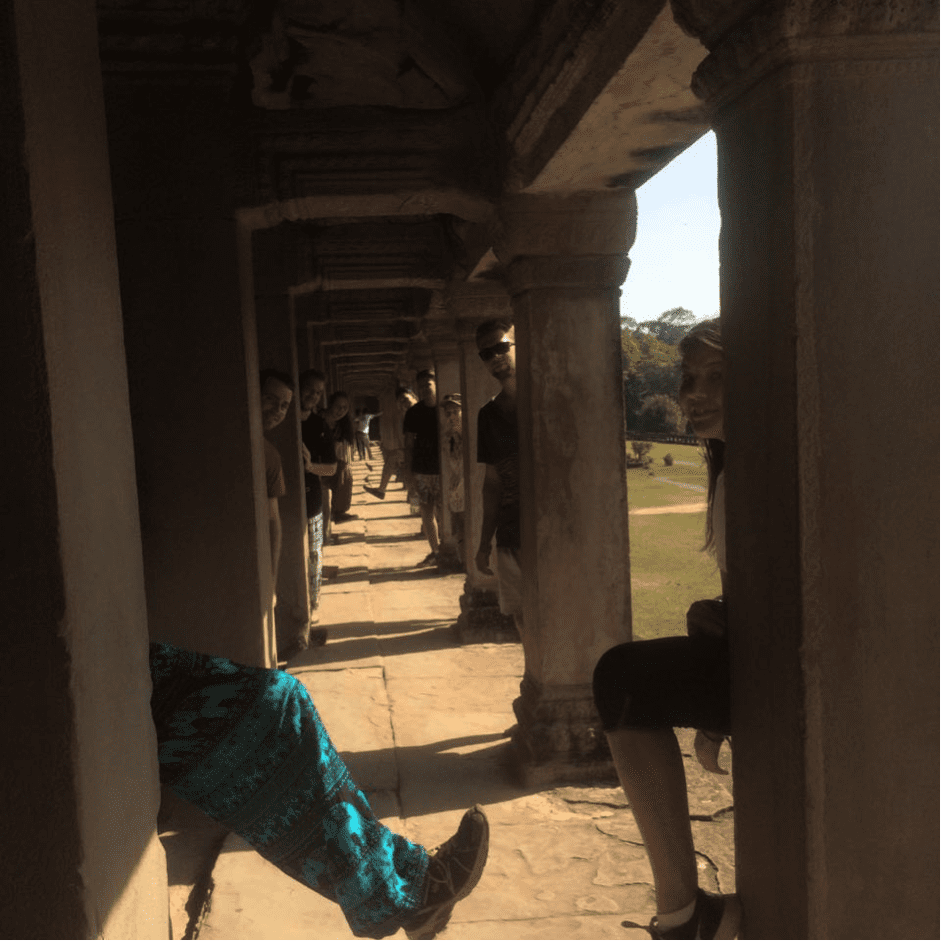 Our final adventure required an 80km boat ride to the floating village, Tonle Sap Lake. On arrival we were greeted by our home-stay residents who owned a small crocodile farm less than two meters from where we rested our head for the night!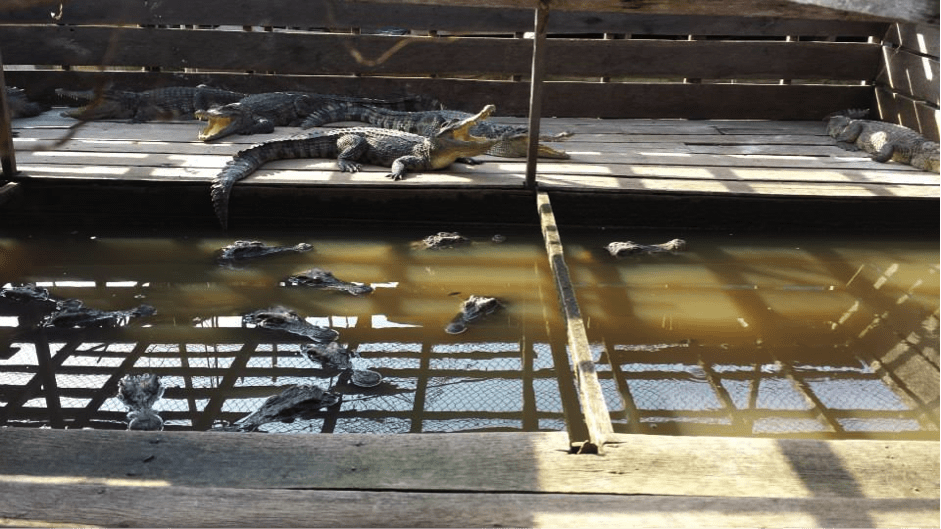 The experience of travelling to Cambodia with CSU Global has provided me with memories and experiences that will last a lifetime. It has taught me numerous skills that I hope to apply to my future career after graduation, and of course has given me a bunch of beautiful new friends whom with together many laughs have been shared.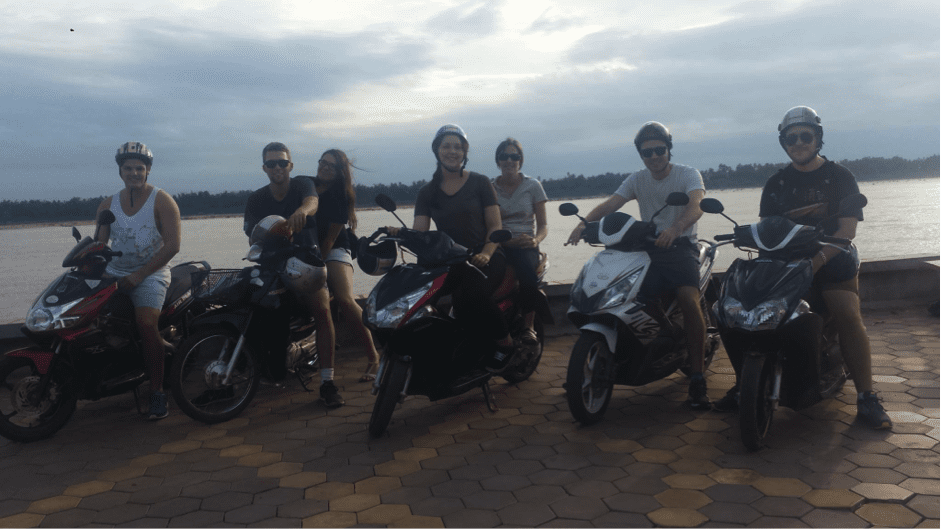 For more information on amazing short term programs like Emily's with CSU Global, visit their website here.