Are you looking to study with us at Charles Sturt University? Or are you looking for a change in scenery? With a range of locations around NSW, are you unsure what campus to choose as your next study base or home?
Whatever your circumstances, consider Charles Sturt's Dubbo campus!
Why Dubbo?
A vibrant regional city, Dubbo is fuelled by over 43,000 people. Dubbo is located along the banks of the Macquarie River and approximately 5-hour drive to Sydney. However, distance does not hinder the attractiveness of this regional city.
Dubbo is the industrial, commercial, and administrative 'hub' of NSW's Central West region. Perhaps best known for its famous Western Plains Zoo, Dubbo also offers superb scenery, great wineries, and heritage villages, as well as a vast array of recreational and sporting facilities.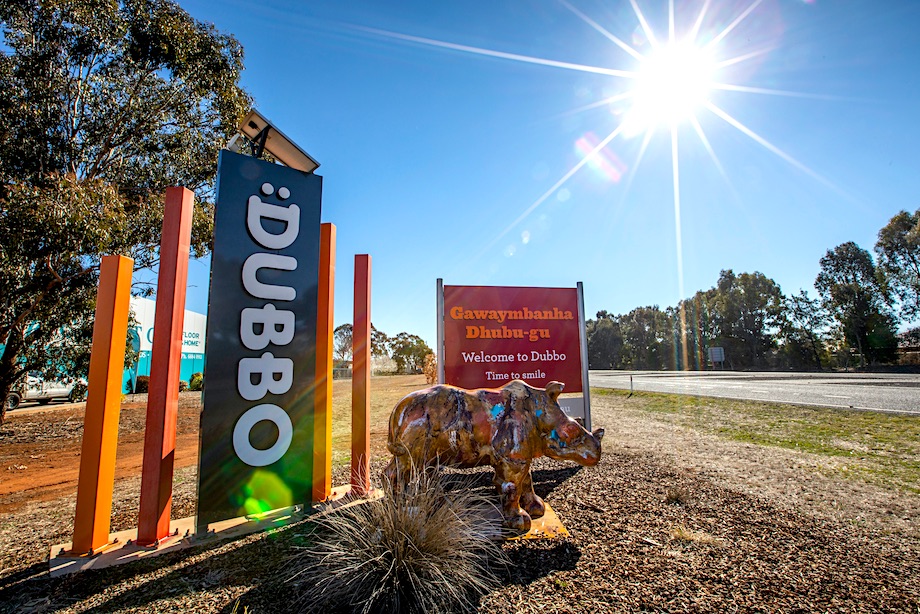 Unforgettable roots
Paul O'Donnell, from the Charles Sturt University Archives, happily opened up about the evolution of Dubbo campus.
"At the December 1991 meeting of the Charles Sturt University Board of Governors, it was announced that a University – TAFE Centre was opening in Dubbo in February 1992 to provide teaching and other facilities for distance education students.
On the 19th May 1994 it was announced that Dubbo would become a campus of CSU. To this end the University purchased a parcel of land from the Dubbo City Council.
On June 10th 1999, the Governor of NSW, Gordon Samuels, laid the foundation stone to mark the commencement of construction at the Dubbo campus. The University held its first graduation ceremony in Dubbo on the same day."
What do staff and students have to say?
Charles Sturt's Dubbo campus is only minutes from the city centre. From the School of Indigenous Australia Studies, Holly Randell-Moon believes our Dubbo campus is "one of the most beautiful campuses [she's] ever worked at."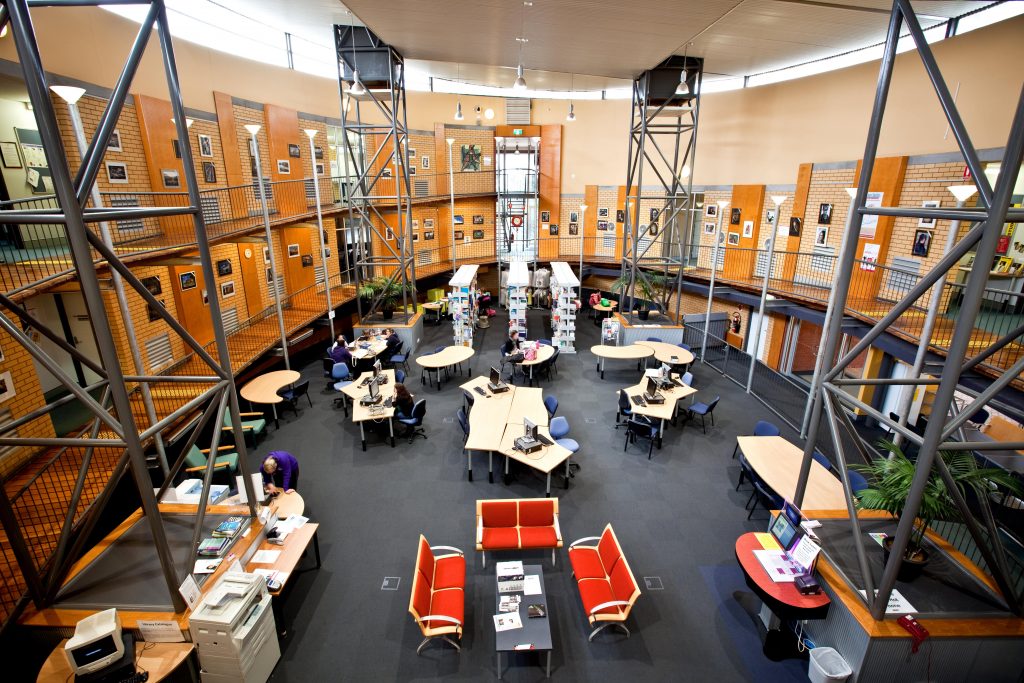 Motivated by this statement, Charlie dug a little deeper by asking staff and students for interesting facts and defining features of Dubbo's campus. Here's what they had to say…
Patience Moyo said, "Given the number of students in each class, all students are known individually and are not just a number. Students have easy access to teaching staff who always create time to support the students. Students have an opportunity for human face to face consultations while on campus and are also able to easily make appointments with the teaching support who are always very willing to support the students. Having smaller classes also allows the teaching staff to identify any challenges the students may be facing but perhaps unaware of and support is provided immediately which improves the success rates. The size of the classes also allows for the teaching staff to engage all students in their learning activities, and this greatly improves the student's confidence and learning capabilities."
Did you know students only attend classes Tuesday to Thursday? Maria Bennet says this "enables students to organise work and family commitments."
Maria also revealed the fresh fruit and herbs grown on campus are available for both student and staff use.
Back to Holly Randall-Moon, she said there is an Indigenous Student Centre built on campus which fosters access to stories and cultural knowledge of Wiradjuri Elders. Did you know First Nations leaders Bill Ferguson and Pearl Gibbs are from Dubbo. There is a statue and mural of them respectively in the main streets.
Students can prioritise their physical and mental health with full access to a basketball court and gym, just to name a few. Frequent visitations from the Kangaroos that roam around campus also give students a form of diversional therapy (Patience Moyo).
Local employers value university students! This regional city consists of a wide range of employment opportunities such as Fletchers International Exports and Dubbo's newly renovated public hospital.
Green living
Apart from the education, nursing, Indigenous studies, and social work students you will find, Dubbo's campus adds to Charles Sturt's sustainability and climate initiatives.
Once again, the trusty Georgia Stuart, from Charles Sturt's Sustainability Team, said…
In Dubbo, the flagship species is the Little Lorikeet! Keep an eye out for them whenever you visit the campus.
We have established substantial biodiversity zones across the campus which are managed to promote native flora and fauna. Monthly bird surveys are conducted in these areas by the Dubbo Field Naturalists to help us understand more about these areas.
The Campus is equipped with a 99kW rooftop solar system consisting of approximately 300 panels which provides clean energy for our buildings.
A Cultural Reconciliation Garden has been established to celebrate cultural diversity and educate visitors to the campus about traditional bush foods and medicinal plants used by Wiradjuri people.
Shared bikes are available to assist with green commuting across the campus.
The campus landscape has been designed to have low water requirements by selecting drought-tolerant plants, minimising turfed areas and, where required, using high-efficiency drip irrigation systems.
If you are looking for more information about Charles Sturt's Dubbo campus or wish to study there yourself, head to www.study.csu.edu.au/life/locations/dubbo.