Second generation Australian, Ilvana Nanic, made an instinctive decision to become a lawyer.
A notoriously rigorous degree, Ilvana does not disguise her strenuous – but remarkable – journey to graduation day.
Ilvana started at the University of Sydney but transferred to Charles Sturt in 2016 due to family commitments, making her one of the first law students at the university.
"I wasn't sure what to expect. I had a vision on what I intended to achieve professionally, and I needed to learn how to manage my timetable without compromise," Ilvana said. "So I made decisions based on risk management because I highly doubted that there was going to be another full-time law student that was breastfeeding!"
"Once I knew Charles Sturt was on the list of accredited law schools by the Legal Profession Admission Board, I made the move to what was the university's brand new Bachelor of Laws degree. The common misconception with law degrees is that you will be given over 3000 pages of material you have to read before you sit compulsory exams for each subject every semester, and through the wisdom of your photographic memory, you'll pass. This is absolutely not the case."
Ilvana admits the transition to motherhood and another university was not as seamless as she hoped.
"It was the first semester at Charles Sturt University and my subjects had mandatory residential schools. Meanwhile, I had to manage parenting obligations and work without impeding on my academic progress. Indeed, motherhood informs women of their inherent strengths in multitasking while navigating the unknown."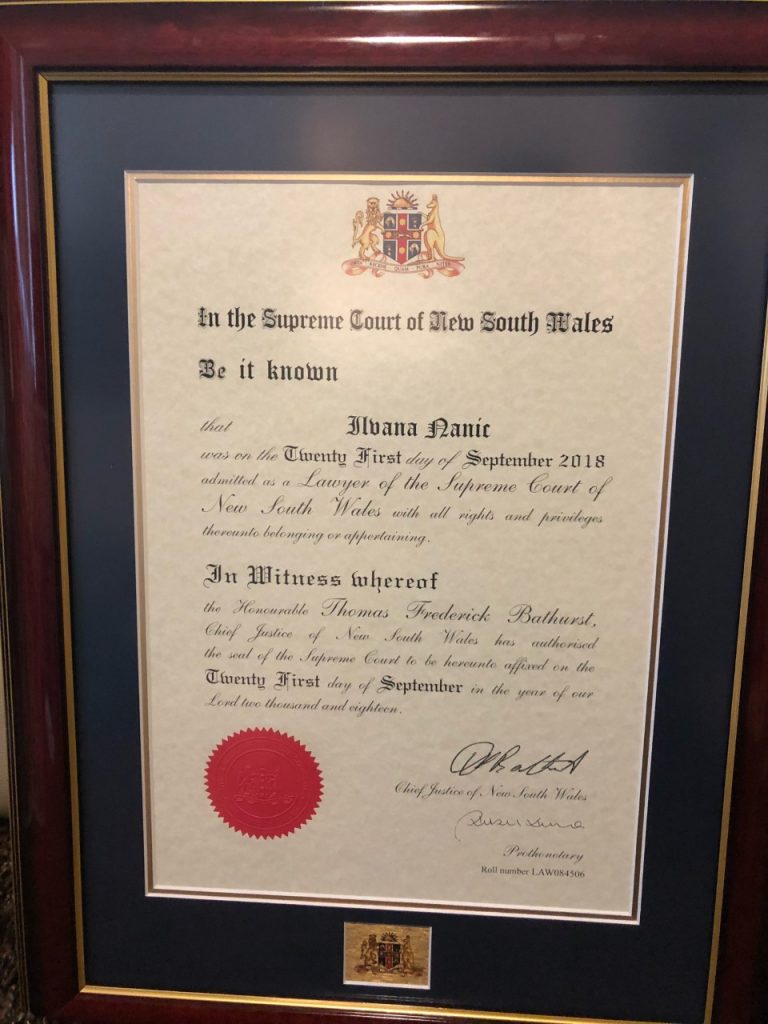 Strong mentors, family support, and her own rock solid determination, helped Ilvana succeed through university.
"I knew I wasn't alone too," Ilvana added. "At Charles Sturt University, everyone comes from very diverse backgrounds and circumstances. We all have a story to share. Once, I assisted a pregnant lady in class because her waters broke."
Another extraordinary memory Ilvana shared was the time she spent the day driving from Sydney to Bathurst, and back again, to get an exemption form signed to undertake her Graduate Diploma in Legal Practice whilst she completed her final two subjects.
"And my mentor, Dr. Alison Gerard, just looked at me, attending campus with my child and said, 'Wow, I can't believe you drove all the way from Sydney!'"
"I was just very committed! I was doing the degree as a cross institutional students. So if Charles Sturt University didn't have a subject, I would go to Notre Dame or University of New England, and then I'd pick up that subject while I was still doing four subjects at Charles Sturt University."
"But that trip was very worthwhile", said Ilvana. "I got the final high distinction results while lying on a beach in Croatia!"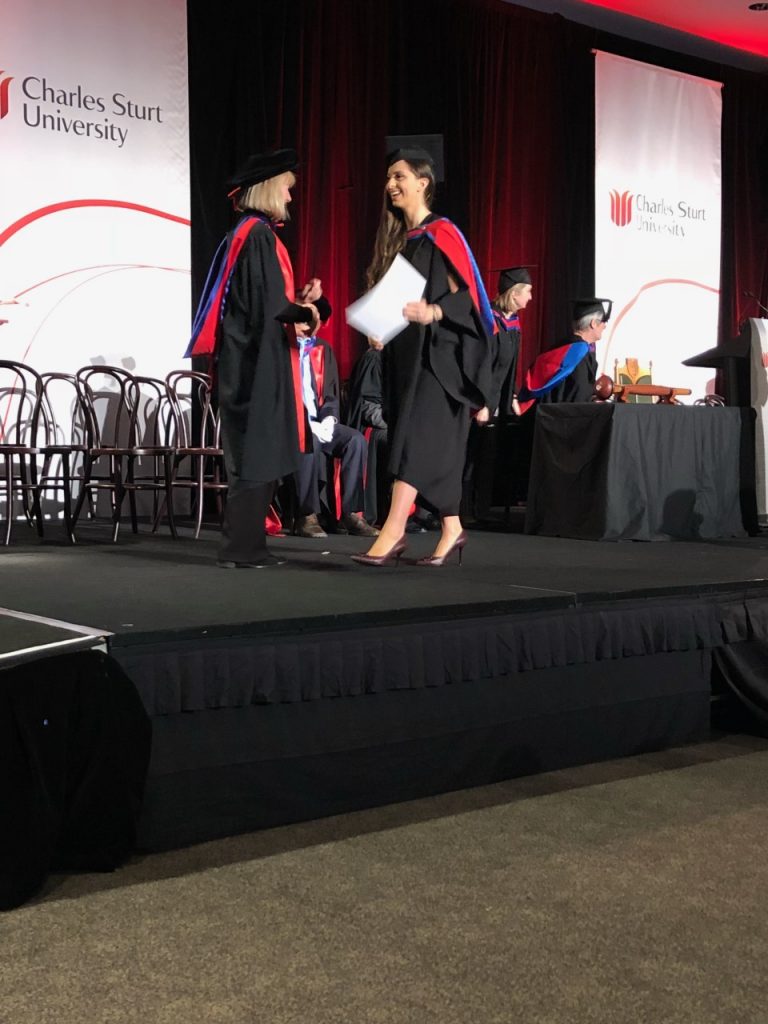 Positive self talk was a skill Ilvana mastered throughout her degree.
"I just kept telling myself, 'You're going to prosper in all of your personal and professional endeavours without a doubt. Keep optimistic!"
"And I did! In 2018, I completed my Bachelor of Laws having never failed a subject. I even came first in my Criminal Procedure subject. On top of that, I maintained full time employment."
Behind a lot of laughter, Ilvana said, "The rule was that you needed to pass every exam and if you failed the exam, you failed the subject regardless of your assessment marks. But on graduation day, Dr Alison Gerard said, 'No, no, we've gotten rid of that policy now' and I thought, just my luck!"
Now the Principal Solicitor of her own firm, Walter Marshall Lawyers, Ilvana hopes to inspire Charles Sturt students.
In her everyday practice, Ilvana ensures she humanises the often rigid nature of criminal and family law.
"I want to lead by example, so when paralegals or new employees come through the door, I often ask, 'What are your interests? What makes you happy? Where do you come from? What are your values?' It's to reassure these people that regardless of their experiences at other firms, it's okay to maintain individuality. At Walter Marshall Lawyers, we are all inclusive and supportive. Indeed, these values can be attributed to my learnings at Charles Sturt University."
"And when dealing with Aboriginal Australians or people from diverse cultural backgrounds, you need to have a certain level of technical knowledge in the application and delivery of legal services for you to be able to connect with them. If the client doesn't connect with you, you will have all sorts of problems. You have to then question, are you receiving the right legal instructions? Are they merely nodding because they agree with you? Or do they not understand what you are asking them? Are you conducting yourself in a culturally competent manner? what can you do to ensure that your client understands the legal advice provided?"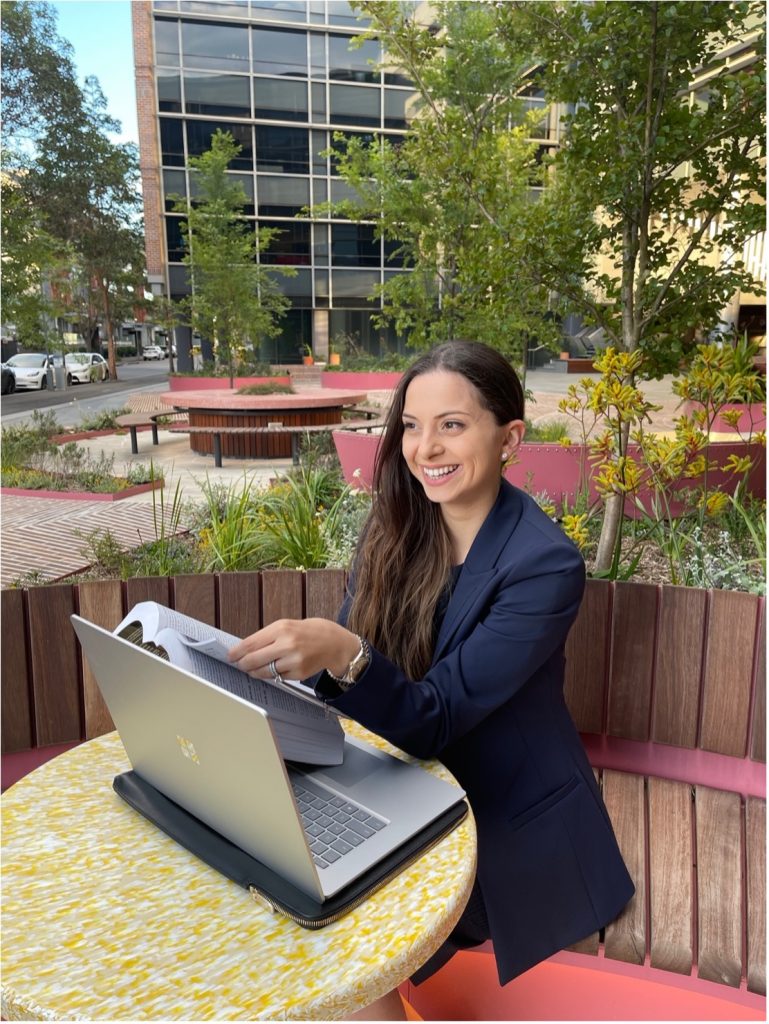 As the world attempts to live alongside COVID-19, Ilvana believes mental health has never been more important.
"I'm not a psychologist, I'm not a counsellor. But I do have a network of professionals around me that are there, on standby. If I am speaking to a client with increased burdens, I get satisfaction in directing them to a bit of support. I always say that the discussion of non-legal issues is important because non-legal issues can sometimes impede on the satisfactory resolution of legal issues."
Ilvana looks forward to getting back into her hobbies which include walks along the beach, playing tennis and going out to restaurants. However, Ilvana says she is excitedly awaiting a face to face catch up with former Charles Sturt University head of law school, Dr Alison Gerard.
"Dr Alison Gerard is nothing short of an inspiration. From the very beginning, she's always been a role model to me, even though she sometimes doesn't want to admit that she has such a positive influence on her students, but she certainly does."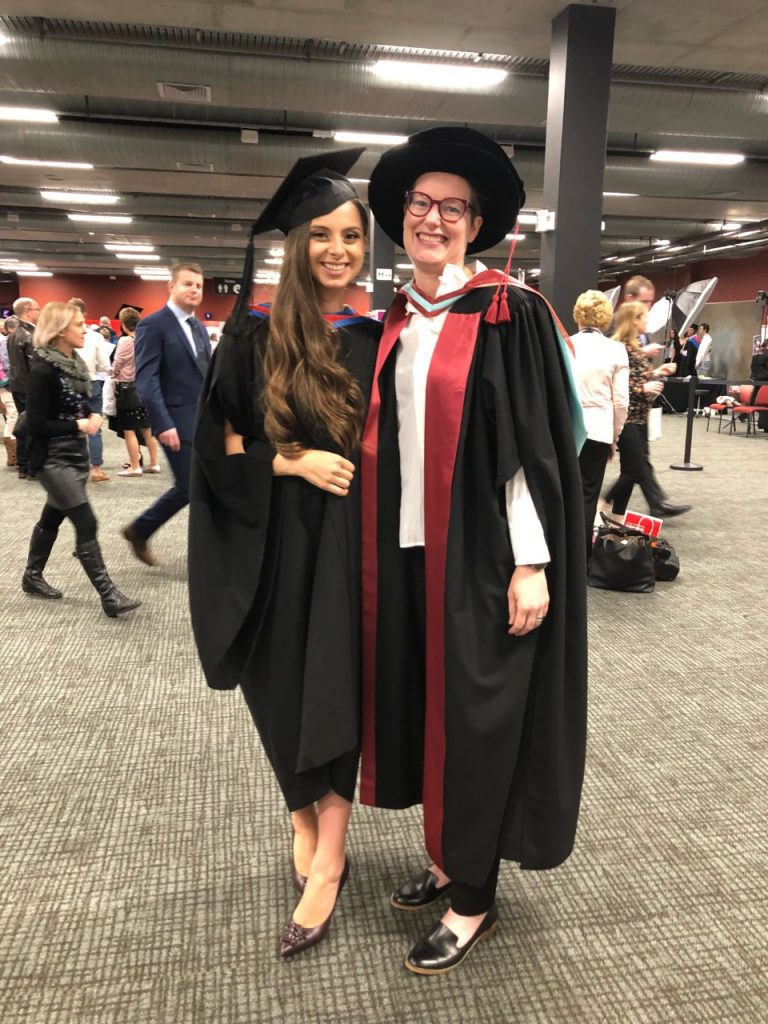 Reminiscing about her experiences at Charles Sturt University, Ilvana provides an optimistic message.
"But it's not about the mark, at the end of the day. It's about what you have learned. And some law graduates learn just enough to get them through their careers. However, competence in a range of legal contexts is vital. At Charles Sturt University, the knowledge that you acquire is exemplary. And that's the reason why, in my opinion, they are the leader in delivering legal education. They produce lawyers with a competitive difference. They understand, they appreciate, and they deliver academic knowledge, in a context suitable to all the experiences you can expect as legal practitioners.
"I share my journey in the hope that present and future law students understand that irrespective of your personal priorities or circumstances, with the correct mentality, anything is possible. Replace pessimism with optimism and you can achieve anything that you desire. Before you decide to give up, always remember that there is light at the end of every tunnel."
Visit the Charles Sturt alumni website to find out more.