Wagga Wagga local, Hannah Wilkin, says she is excited and rather shocked after securing a job in her field of study.
In recent weeks, Hannah has started as a Veterinary Nurse at the Charles Sturt Veterinary Clinical Centre (VCC).
VCC is a large animal hospital for both first opinion and referral cases. It's equipped with operating theatres and imaging equipment, as well as a neonatal intensive care, equine isolation, and reproduction units.
"I am in my second year of a Bachelor of Veterinary Technology, so this role means a lot to me," Hannah said.
"Now I can pursue my passions as a casual and continue to develop my skills in the veterinary care industry. And working with horses is a bonus as well – they are such beautiful animals to care for."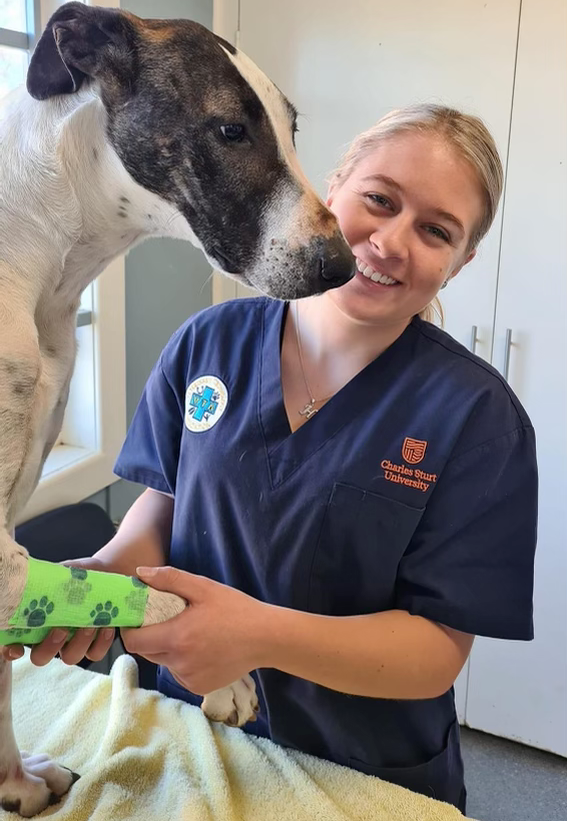 A love of animals – particularly horses – has always been a large aspect of Hannah's life.
"I enjoyed playing sport and spending all my free time with my friends or on the back of a horse."
Originally from Dubbo, Hannah is an only child who, in her younger years, was a shy but quiet achiever.
With a strong passion for the health and wellbeing of animals, the twenty-year-old intends to use her degree to become a qualified Veterinary Technician in a mixed practice clinic.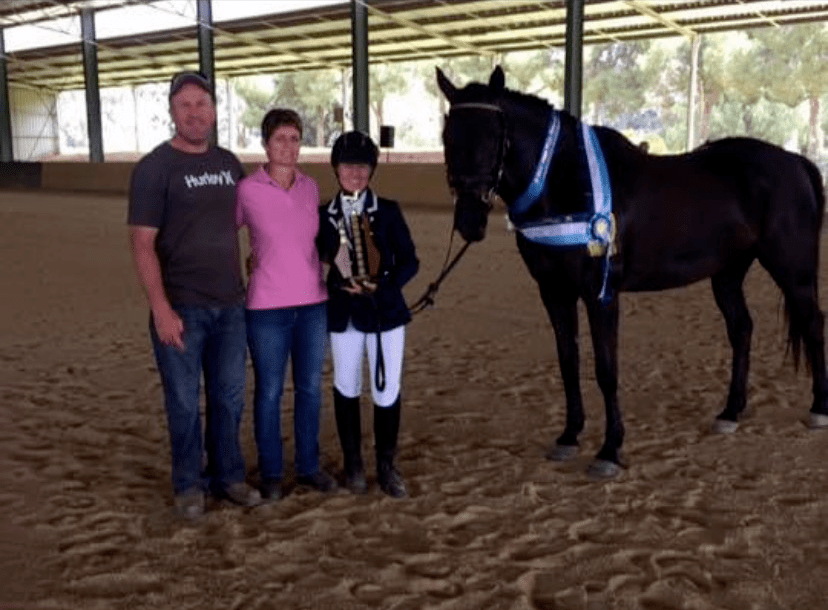 After graduating from high school in 2019, Hannah chose to follow the outstanding reputation of the Animal Sciences Faculty at Charles Sturt's Wagga campus.
"The campus is also close home, with my family and partner living in town."
It seems the industry has always had an eye for Hannah. Even when studying full time, Hannah has been working part time at her previous job at Wagga Wagga Zoo.
Some of the highlights of this role include assisting the hand raising of a wombat and swamp wallaby.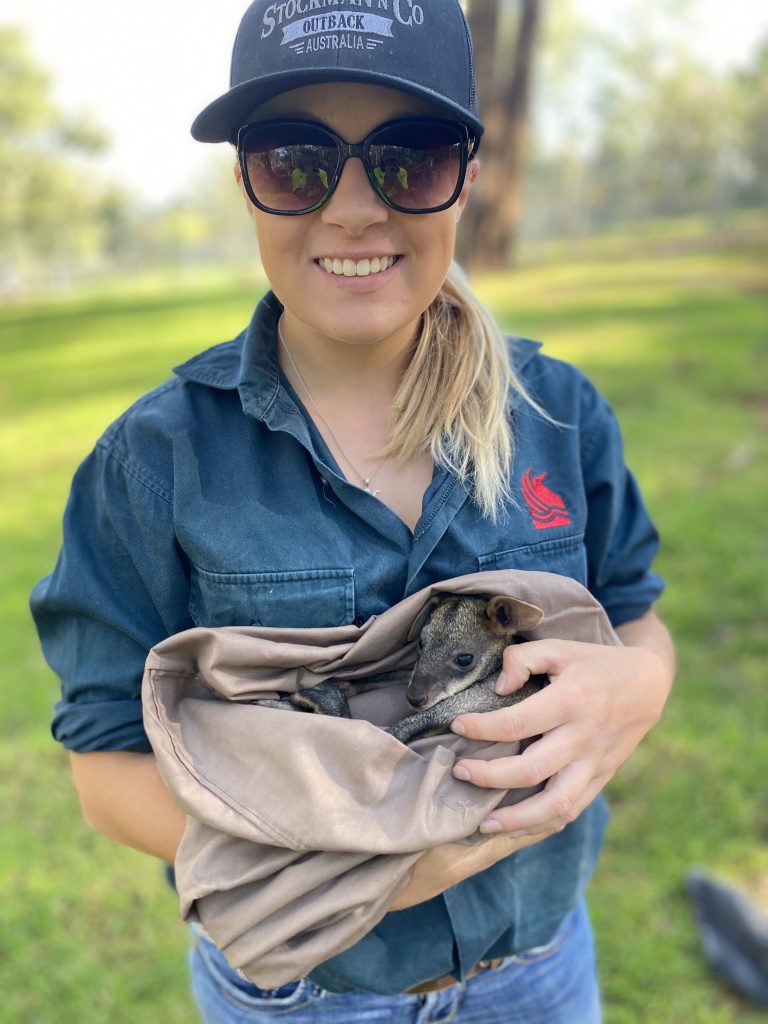 "I am also involved in the Equine Science Association (or Equestrian Association), the Veterinary Technology Association and the Rodeo Club. These clubs align with and support my passion and deep interest for animals."
Hannah says the busyness of her weekly schedule has taught her to not only prioritise her time effectively but ask for help when need be.
"I have learnt to remain positive during this pandemic. Even still, my advice for either current or future students is to enjoy your time at university. Make friends and always remember to have a social life amongst your studies."
Share your story
If you're a Charles Sturt student with an interesting story, we'd love to share it! Send us an email at charlie@csu.edu.au.