If you haven't already heard, there is a new buzz among Charles Sturt students!
Students are using a resource that is career oriented and they're getting instant and tailored feedback on a document just as important as their degree.
It's called CV360! And by accessing CV360 on the Careers and Skills Hub online platform, you too can boost the contents of your resume, and ultimately your career.
So, what is CV360?
CV360 is a free resume reviewing service. Charles Sturt students, like yourself, can simply upload their current resume and receive suggestions on the design, structure, content and language.
The Careers and Skills Hub understand that no one wants their resume deprioritised due to common mistakes. So, CV360 also checks for time-to-read, average sentence length and spelling.
These days, it is highly likely your resume will be analysed by a machine prior to a human set of eyes. Commonly known as an Applicant Tracking System (ATS), this technology – like any technology – has its advantages and disadvantages. CV360 has been designed with knowledge of the ATS algorithms and the 50 check points that typically trip it up.
That is why students are buzzing. You can access CV360 right now.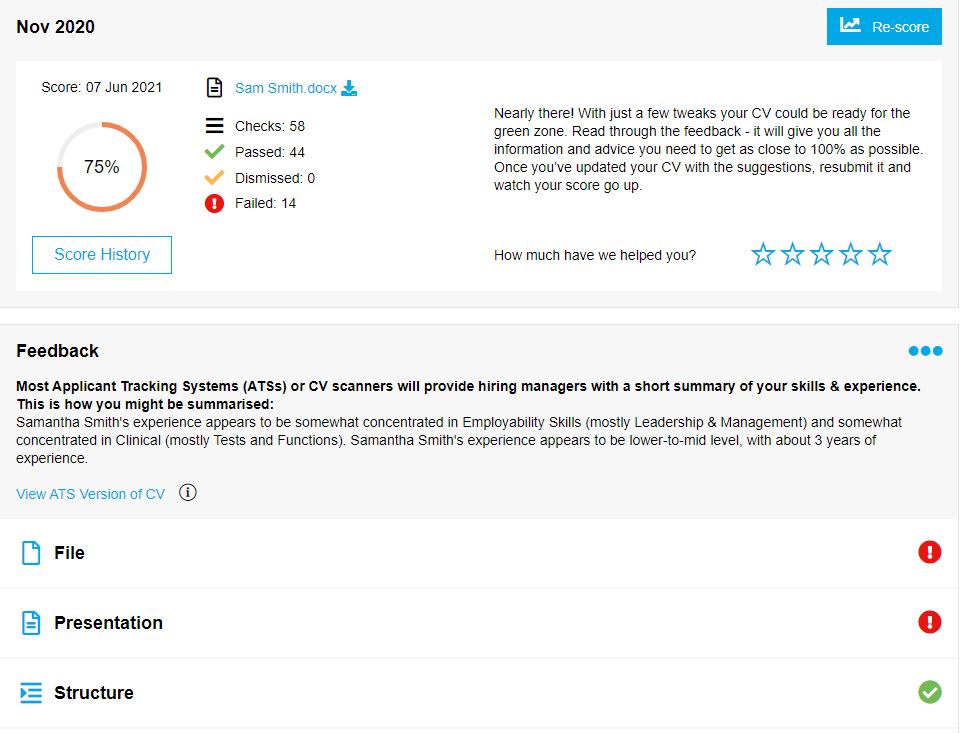 Does CV360 really work?
Lizzie Butt is a testament to the capabilities of CV360. You may have seen Lizzie around the Bathurst campus as she manages the Student Representative Council and women's rugby team. While studying a Masters of Ethics and Legal Studies, Lizzie wanted to refine her resume. Having heard of CV360, Lizzie took hold of the resource, which saw her secure a job within the university.
"This service was really simple to use and really made it easier for me to optimise my skills for employment", Lizzie said.
"Not only was this service incredibly beneficial, but I received assistance from the careers staff who were encouraging, optimistic and very knowledgeable. I know that without this resource, I would not have obtained a job so efficiently and easily."
"Success is where preparation and opportunity meet"

Bobby Unser
To be as career ready as Lizzie, here is what you need to do:
Set yourself up on paper using the Careers and Skills CV builder.
Upload your resume to CV360 and see how it scores.
Use the feedback to improve your resume's hiring potential. You can re-submit your resume as many times as you wish or need. CV360 keeps a record of your score progression over each edit.
Book an appointment with the Careers and Skills Hub team if you want job application advice.
For more information and tips, register for a free workshop hosted by the Careers and Skills Hub.