Have you met Cody McDonald? He already has a degree, knows 8 different programming languages, owns and breeds reptiles and works for the Navy. Now his sights are set on improving the Australian curriculum.
It's Cody's first year studying a Master of Teaching at Charles Sturt, so I caught up with him for a chat. Here is Cody's story in his own words.
What brings you to Charles Sturt?
During my last year of uni (Macquarie Uni), I only had two subjects per session so I did a bunch of tutoring as well. I tutored my cousin in basic programming and he is now going to university in Melbourne. He went with a few friends doing IT but he was the only one really ready, so I thought once I finish my Defence Force contract I would get into teaching and try to change that – so that students are actually qualified and prepared for what it's like in IT.
Charles Sturt was the only uni that offered teaching specialising in IT so I'm excited to get started. A lot of my first subjects are about psychology and adolescent development. It isn't really about being a teacher yet. Since I've been working while studying, I can say that university as a whole doesn't provide as much practical experience as working does. So I'm keen to get into some of the prac work in my course.
What jobs have you had in the IT world?
Six months into uni I got a job with the NDIS where I managed a whole ICT project for a year and a half. The project was to convert their entire NSW and ACT system from Windows XP and Windows 7 to Windows 10.
I organised to upgrade, replace and change the software around for all the TAFE and high school students across the state. I also taught all of the staff members to use Windows 10 because they hadn't used it before.
So I did a year and a half there and then I did another year with a local business called MLogic up in Wollongong, where I managed people like lawyers and real estate agents. Then I did six months' worth of website design and freelance IT work. Now I'm working a two-year contract with the Defence Force.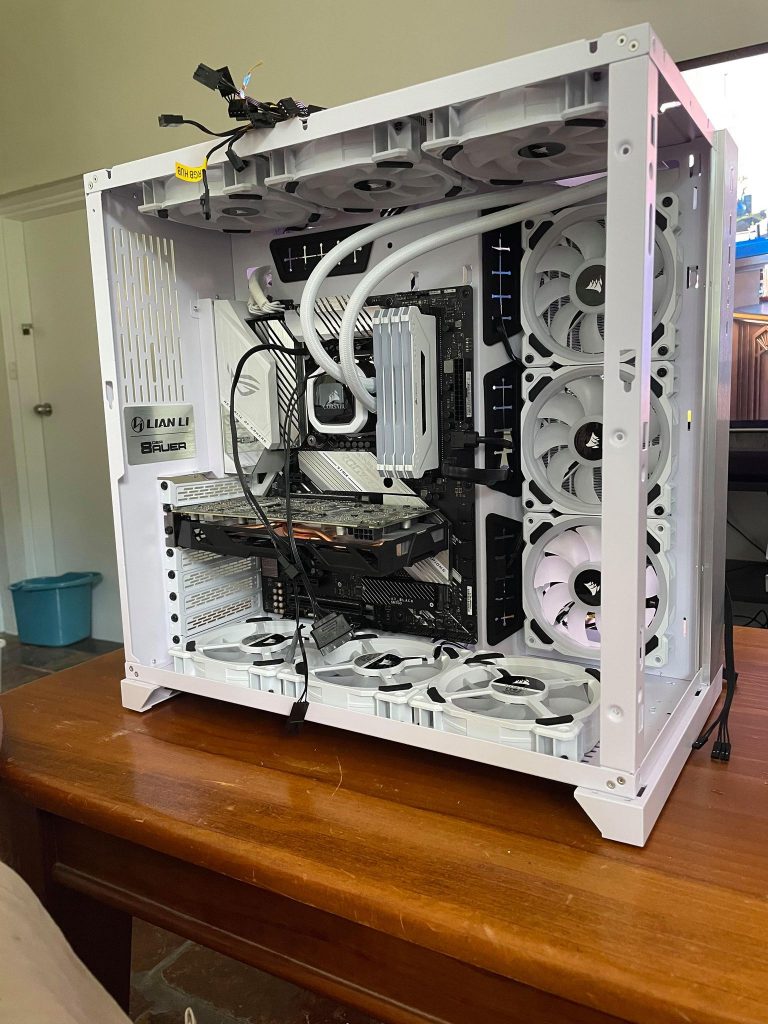 What is it like working with the Defence Force?
I'm not technically enrolled in the Defence Force. It's a contract, so I don't have to wear a uniform or be subjected to the same rules as members of the Defence Force, but I still work on a military base. I still have to wear a suit and things like that and I have had the same background checks as most Navy personnel.
I'm currently working on a baseline level classification with the work that I do, so the only thing I can really say is that I work on software that is used in simulator training. We simulate all the Navy, Defence, Air Force, even Police and Rural Fire Service helicopter pilots and we train them to fly with the software that I work on.
Where do you want to be in 20 years' time?
I want to try to be one of the leading educators in delivering a proper curriculum of software programming and engineering at a school level.
That way, students can go off to university or TAFE with a basic knowledge of one or two programming languages such as java or HTML. If you know one of two languages, then it is very easy to pick up the others because they are all based off the same methodology and rules. I want to head some of the programs that the government is trying to run.
I heard you've also got a unique hobby. Tell me about breeding reptiles?
It's actually quite easy. I grew up near Bateman's Bay and the only reptiles around home were wild blue-tongued lizards, bearded dragons and a couple of turtles. I loved finding wild reptiles but mum would never actually let me keep one.
With keeping reptiles, you've got to do a one-day training course and have a special reptile licence which you need to renew every couple of years.
Six months into uni, I went out and got a snake. The year after I got another and two months after the second one I got a third. I will be driving up to Sydney airport at the end of this month to pick one up as it's being transported from Queensland.
They're a great animal to keep because you only have to feed it once a week – maybe once a fortnight. There are no vet bills, no vaccinations, and they are actually quite easy to handle once you get used to the bites!
I have a children's python and a female diamond python. The one I'm about to pick up will be a male diamond. I've also got small Stimsons. The Stimsons and the children's are related to the same family tree but I am hoping to breed both the diamonds in a couple of years. Hopefully I will be able to make a bit of money selling the babies to pay off my HECS debt.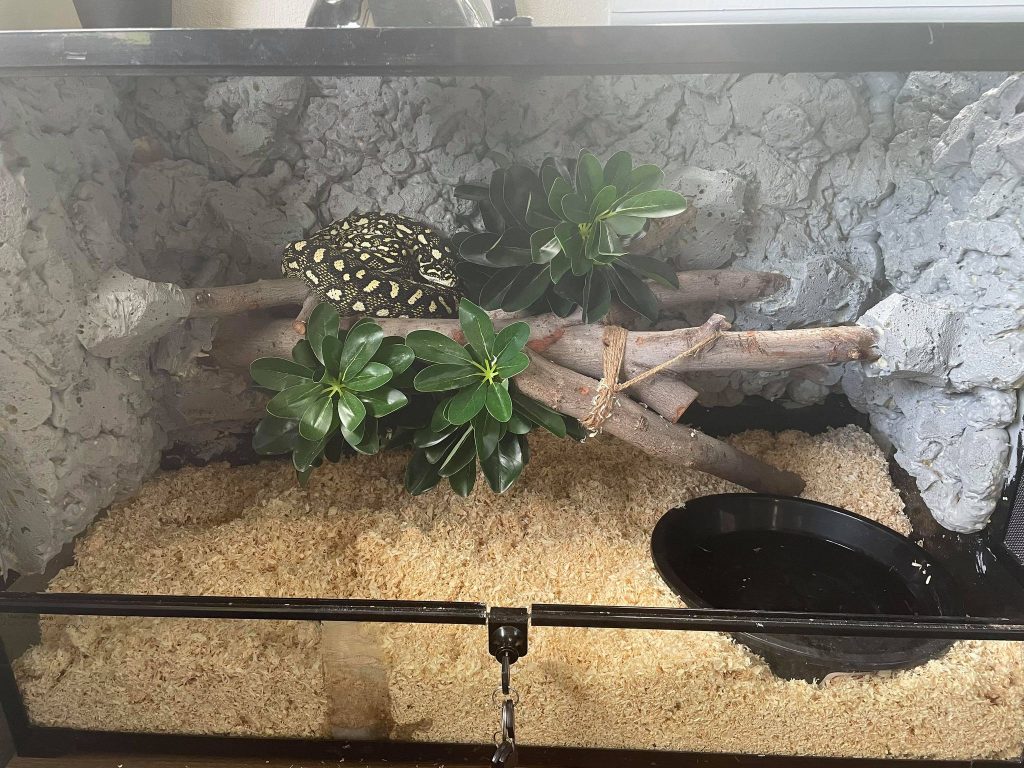 Thanks for the interesting chat, Cody. All the best with your studies and snakes!
Share your story
If you're a Charles Sturt student with an interesting story, we'd love to share it! Send us an email at charlie@csu.edu.au.