Attending Orientation in Orange? Meet Rick Wasef and Neil Sengupta, your 2021 Orange Orientation Coordinators.
Rick Wasef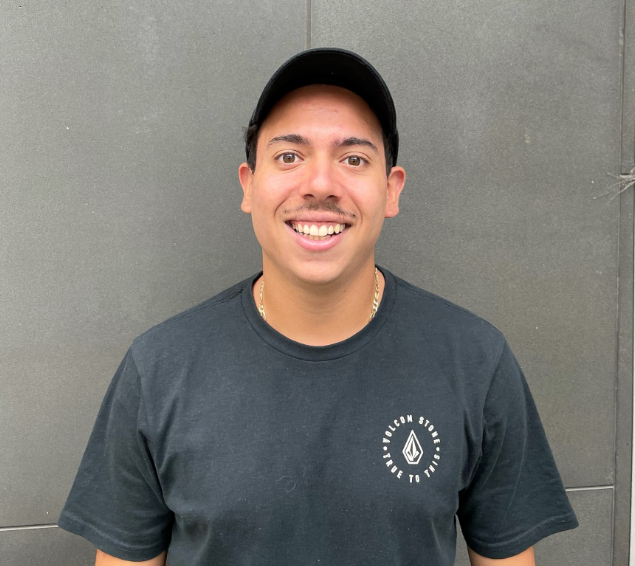 Tell us a bit about yourself.
"I am 22, I'm from the Northern Beaches in Sydney and I have been at Charles Sturt University for four years now going into my fifth.
"I started off after graduating high school and then went into clinical science at the Orange campus. I always wanted to get into dentistry, so I did the three years and got into dentistry last year. Now I'm going into my second year in 2021."
Why did you nominate to be an Orientation Coordinator?
"It's my first time being an Orientation Coordinator. One of my friends on the Orange campus, Neil, he was like, "Rick, do you want to do something fun? Let's do Orientation Coordinators". I was like yeah, why not?
"I was part of the Student Dental Association last year and I just love taking on responsibilities and also getting people hyped up and to show how fun and awesome the uni is."
What is student life like on your campus?
"It's pretty fun. If you have a good group of friends, which I think it's really important to get through Orientation, it makes the rest of experience on campus really fun, especially living on res where you will always have someone to hang out with.
"There are always great events on during the year that bond everyone together. The constant waking up, going to class with your mates and then going back, maybe playing some soccer, frisbee, whatever afterwards, getting some dinner, its pretty fun."
What are you looking forward to most for Orientation?
"We have a couple of great events planned. I reckon we are in for a good one, especially with the Amazing Race we have set up. We're also heading into the town of Orange to help the new students get a feel for where they will be spending a large majority of time over the next couple of years. I think that will be really fun.
"Some of the little events, like the Games on the Green where we all go out on the oval, play touch footy, soccer or something, it gives you a good insight into who you will be with for the next couple of years."
What will Orientation look like this year with all of the current COVID-19 restrictions?
"We know the situation that we are in, so we have to work around it. I still think that we can't use it as an excuse, and we will definitely put in precautions to allow for the COVID restrictions. At present, it shouldn't affect how fun the week will be. I'm still optimistic and keen for it."
What are you looking forward to most in 2021?
"This year for me personally, hopefully progressing into a non-COVID year if you know what I mean. After last year, having all the lectures online, not seeing our lecturers in person, it was pretty tough.
"I guess, going back to normality, that is what I am most looking forward to along with building stronger relationships with my pre-existing friends, going out, taking on more initiatives. I want to start up a soccer club back in Orange as well, so hopefully all these things line up."
What tips and advice do you have for new students?
"Make the most out of the week. Don't sit at home. Don't sit in your room. Obviously if you need to then go for it, but do your best to push yourself to go to the events that we put on. It's best for you guys to get to know each other, get familiar with the campus and all the leaders because it helps out in the long run big time."
Neil Sengupta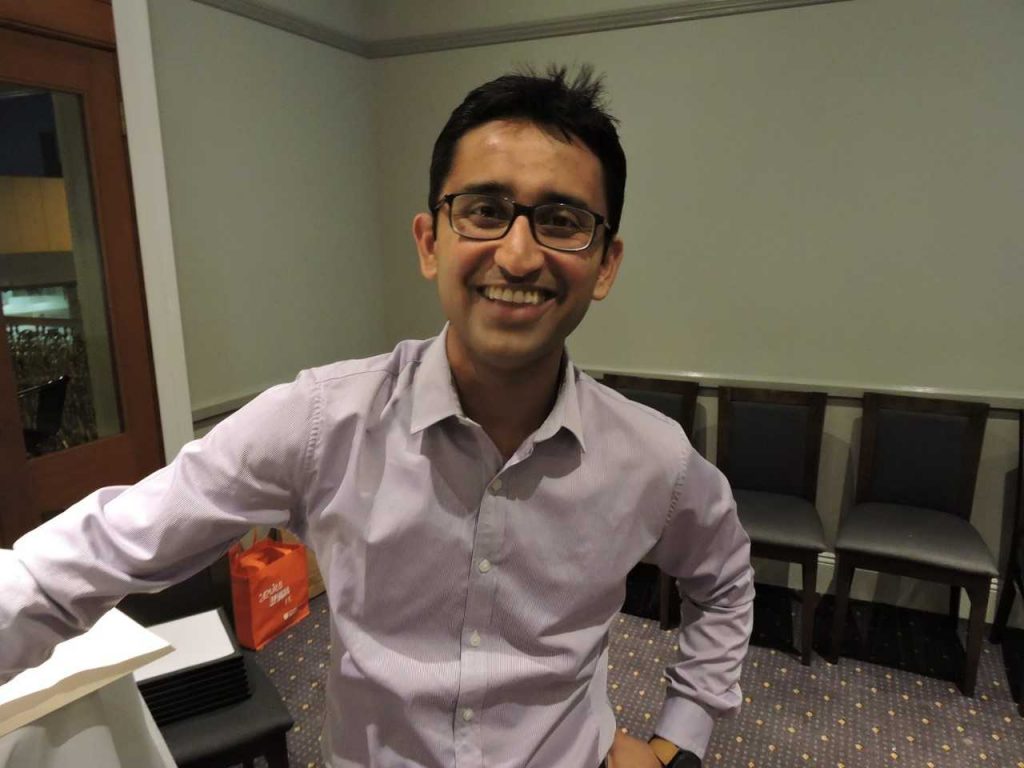 Tell us a bit about yourself.
"I've been located at the Orange campus studying dentistry and I am currently in my final year. During my time in Orange I have been involved with a whole heap of stuff on campus from clubs and societies to the SRC, student ambassador for a while and a Residential Advisor for a while. So I guess the Orientation Coordinator role was the last thing that was left."
Why did you nominate to be an Orientation Coordinator?
"I have been to Orientation and I had my ideas on how it could have been improved and what students look for at the start. I just love the concept of Orientation where students come in and they not only get to know about their courses and all the different subjects on offer but also make new friends and lifelong connections.
"This is a great opportunity to organise this kind of event and even though I sadly won't be there in person, I will be well-represented by my cohort."
What is student life like on your campus?
"We are very balanced. That is one of the things that I think is very important on the Orange campus. It is not the biggest campus that Charles Sturt has but it is also not the smallest campus.
"It is very health-oriented where there are lots of students doing physio, pharmacy, medicine and dentistry. They know when to get in the library and study for their exams and they also know when to get out onto the oval and kick a ball around. I would say it is pretty laidback and it's like a family, so everyone does sort of know each other. It's a nice location to be in."
What will Orientation look like this year with all of the current COVID-19 restrictions?
"COVID really created a challenge and I went through the biggest part of that challenge last year where I was the President of the Dental Association. A large part of the year was spent in lockdown and we still wanted to keep things positive. We wanted to make sure that ultimately, while we were all at home or socially distanced, that doesn't mean we can't have fun.
"So far we're having a better run than last year. It's still definitely a challenge, but it is still a thing that can be overcome. As long as we maintain and abide by all the rules and regulations that are in place to keep ourselves safe, it's not to say that you can't have fun at the same time."
What are you looking forward to most in 2021?
"In 2021 I am looking forward to graduating. It is a long degree (dentistry), so being on the final stretch, it feels weird almost that I will be joining the workforce next year.
"I am also looking for everyone to appreciate what we have. The biggest indicator of people taking for granted what we have was when everybody came back after the lockdown we had from uni and being in the same place, I remember seeing people who hadn't seen each other for seven or eight months, and like taking stuff like that for granted.
"I think people didn't realise that they would miss each other like that – the human interaction. I don't think I will ever take that for granted anymore, and that is what I am looking forward to this year. Just to maintain those relationships and hopefully we can all enjoy and cherish what we have."
What tips and advice do you have for new students?
"When I came in, I remember it was a daunting experience. Before I came to Orange, I hadn't been past the Blue Mountains. That's how foreign I was to the entire Central West region. What really helped me was to make connections, to find friends and people who are in the same course or interest group.
"The best part about Charles Sturt is that they are split into these campuses, whereas a lot of other unis have only one campus and you can get lost a little bit. With Charles Sturt, you've got these small communities where it is very easy to integrate yourself and find friends for life and also connections that you can explore throughout your degree.
"I definitely advise students to get out there and get over that barrier try to make friends and new connections, not only in your course group but to also get involved with clubs and societies. Get involved with your student representative body and get involved with the community."