Orientation is almost upon us and it's time to meet the awesome individuals who will be running the Orientation show for 2021.
Meet Jeremy Scott and Taylah Lindsay, your Albury Orientation Coordinators.
Jeremy Scott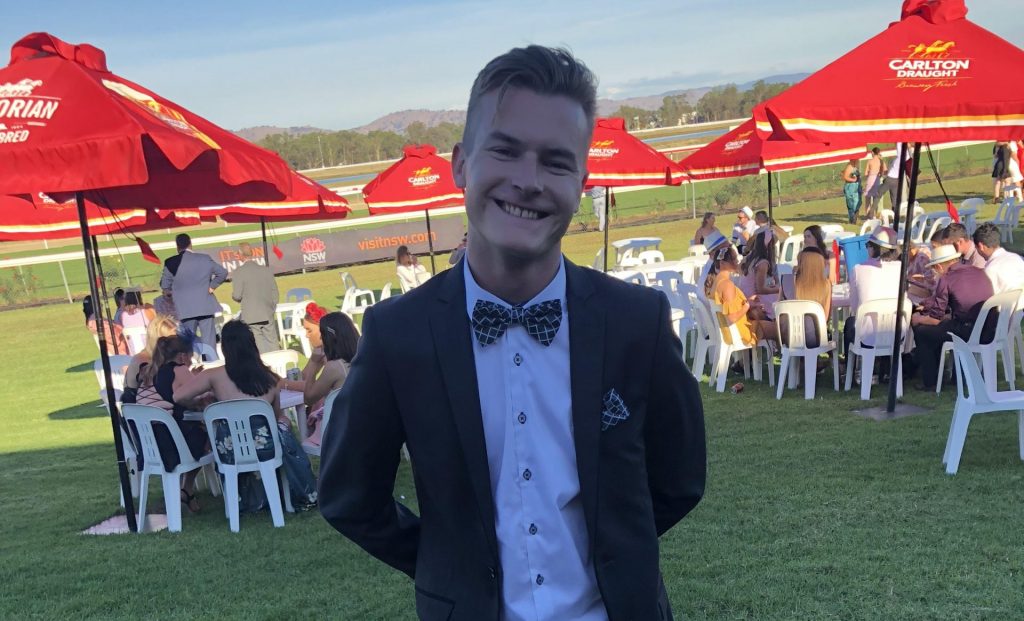 Tell us a bit about yourself.
"I am Jeremy and I'm from Albury Wodonga. I've been a local here since I was born. It's a really nice place to be; I love it here. I love to do a bit of travelling either on two wheels on the motorbike or in the car. I'm studying Education – Birth to 6 Years, which is quite a diverse course which is really good.
"I also love my sport and getting out there and being social along with all of the leadership roles, which is a little bit extra to do and a little bit of fun."
Why did you nominate yourself to be an Orientation Coordinator?
"This is my first time being an Orientation Coordinator. Last year I was an Orientation Leader and it was just something, because I knew Albury Wodonga Student Liaison Officer Kerry Read, where I was like maybe I should do this and have a bit of fun.
"I really enjoyed it last year. I was doing a bit more in that week and I kind of wanted to organise things, instead of just being another cog in the wheel. Because of that, when I saw that the opportunity to be a Coordinator had come up, I jumped on it."
What are you looking forward to most for Orientation?
"I had a few Orientations as a student and then as a leader, but for this Orientation, I am really looking forward to facilitating that friendship and connection making between staff and students, students and students, and us as leaders and the students.
"With this role I have enjoyed being able to jump out of my personal self and jump into 'Coordinator Jeremy' – who is going to be talking to everyone, seeing what everyone is up to and having a week of being someone more interesting and more exciting than my normal self."
What will Orientation look like this year with all of the current COVID-19 restrictions?
"My word for it is concise. In other years, there has been lots on, lots of different options for what you can do, which also involved lots of planning time, lots of leadership time during the week and I didn't want to go down that path.
"I wanted to have things that we had thought through. Only a set number of activities and not too many so that everyone can decide. There will be good activities that will be pretty COVID-normal."
What are you looking forward to most in 2021?
"Just the normal stuff really. I'm not graduating this year, I'm not getting married, I don't have any big personal things coming up. I will be looking forward to hitting December and looking back on hopefully a lot of growth. I'm planning to work on things at the gym, gain a heap more friends, expand that web and hopefully be good financially. It's just the improvements in all stakes of life really that I am looking forward to."
What tips and advice do you have for new students?
"You definitely have to make the most out of your time at university because there is so much more you can gain. You gain information in a class and you gain a rapport with that educator. You gain a rapport with the people around the university and you learn communication and leadership skills.
"You learn all these different things that aren't in your handbook and that's the best part. That's what makes you a true professional once you leave.
"Also make sure that you reflect every six months. Reflect on your improvements and your differences because there will be a lot. If you don't reflect and see how far you have come, it is really hard to set those future goals."
Taylah Lindsay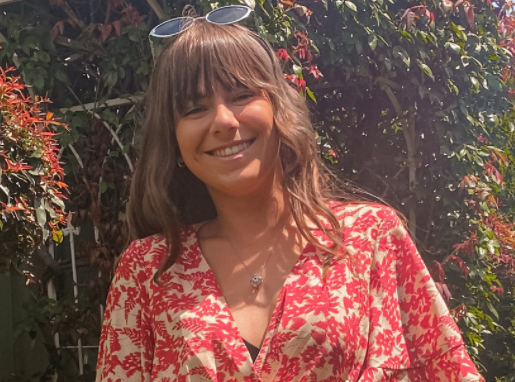 Tell me a bit about yourself.
"I am from a farm in Northern Victoria and I went to school in a small country town of about 2000 people. I'm just a farmer who is going into a third year of studying occupational therapy."
Why did you nominate yourself to be an Orientation Coordinator?
"It's my first time being an Orientation Coordinator for this year, but I was an Orientation Leader last year. So, I was part of the process last year and I thought that it was a good opportunity. It will also look good on my resume as well when I leave Charles Sturt University.
"I also want to put myself out there and show a few more skills that I have."
What is student life like on your campus?
"It's great – very welcoming. Everyone is so nice. I guess it also helps that a lot of people are country people like myself. Everyone is always there to help you. It's a good community."
What are you looking forward to most for Orientation?
"Providing commencing students with a good outlook on what uni life is going to be like. Allowing them to really immerse themselves into the university culture and to participate and to become a part of the community."
What are you looking forward to most in 2021?
"I am most looking forward to placement, to be honest. I have six months' worth of placements in the second half of the year. I am very excited to be able to participate in the type of work that I am actually going to do."
What tips and advice do you have for new students?
"Get involved and don't be afraid of what people think of you because you are only holding yourself back.
"Participate in all of the uni events throughout the year. Get to know the people studying your subjects. If you are also living in res, get to know the people you're living with. I think that's really important and it just builds on your university experience."