Two Charles Sturt University students have been awarded Australian Government New Colombo Plan (NCP) scholarships for 2021, in recognition of their academic excellence, leadership in the community, adaptability and resilience.
Ms Clare Reeves and Ms Alissa Paulson are among 125 Australian undergraduate students who will study in the Indo-Pacific region in 2021, immersing themselves in the region's culture, while being financially supported by the Australian Government.
The students will learn new languages, further their studies, and gain work experience as interns with organisations across the region.
"This year has challenged us in so many ways and has thoroughly shaken up our day-to-day lives. You can imagine that the last thing on my mind was applying for an international scholarship that would add even more uncertainty to my final year of study. Luckily, I had the encouragement and support of family, friends and CSU staff to take the first step, but I never dreamed I would be a Scholar, let alone a Fellow, of the New Colombo Plan!
I am so proud to be one of the 44 NCP scholars from regional or remote areas of Australia and to represent a university which brings tertiary academic opportunities to regional areas across the state.
This scholarship has given me the chance to travel overseas and study agroforestry subjects at the Solomon Islands National University. These subjects will add some diversity to my learning under an Applied Science degree and will give me a unique perspective on tropical agricultural practices. I look forward to sharing some of the Riverina's agricultural practices with my peers at SINU. I will learn to speak Solomon Islands Pijin and take an internship with an environmental organisation.
The islands face a range of environmental issues that also challenge parts of Australia. I will learn how to implement projects to solve these issues and look at long term solutions such as sustainable farming methods.
With this program, I will have the chance to share a part of the Riverina with the Solomon Island communities and help connect our rural communities around Wagga with those in the Solomon Islands."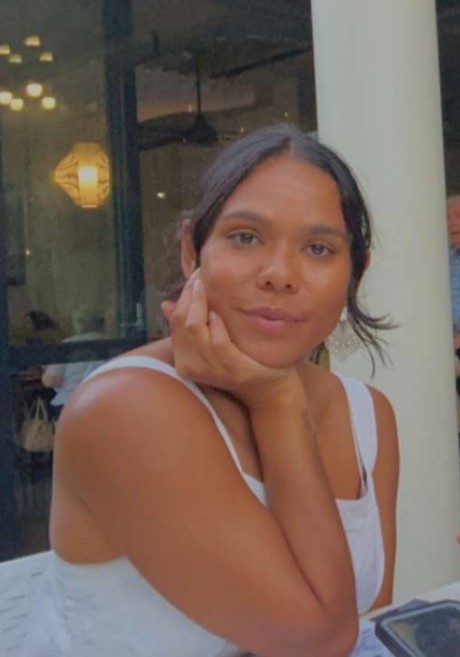 "As a young and disadvantaged Aboriginal woman, there were – and still are – so many odds defying my brothers, sisters and I (figuratively speaking about the wider Aboriginal Australian population). In addition, 2020 has brought about further challenges due to COVID-19, which have affected us all. This year has not been easy. Without support from the amazing CSU Global team, my family and friends, and my work it would have been harder. Most importantly, without the thousands of years of spiritual and cultural connection to my ancestors, the courage and strength that I hold within, would not exist.
Aboriginal people are not collective in our identity, however, we are collective in our connection to each other. Without that, I would not have applied for the NCP scholarship. Without the encouragement of a certain fellow Aboriginal NCP scholars, I would not have taken this leap, and that is something I am extremely proud of.
I am honoured and proud to have put in the extra work to be awarded an NCP scholarship for 2021. I am privileged to represent Australia while abroad, but most importantly, to represent First Nations people of Australia.
Upon my return to the Republic of South Korea, I will continue studying my double Bachelor of Criminal Justice and Law. I will also take a Korean language class and take on an internship.
Our criminal justice system can learn a lot from South Korea, and so I hope to bring back my knowledge and implement some of these practices here, and possibly policies further along in my career."
Applying for the New Colombo Plan Scholarship Program
Charles Sturt students who are interested in undertaking an international experience as part of their degree or would like to apply for the New Colombo Plan Scholarship Program next year are encouraged to contact CSU Global for further information.