This Tuesday on December 3 is the International Day of People with Disability which is celebrated yearly throughout the world.
The United Nations began promoting the Day in 1992 to champion role models with disabilities in Australia and around the world.
The day aims to increase public awareness, understanding and acceptance of people with disability, and celebrate their achievements and contributions.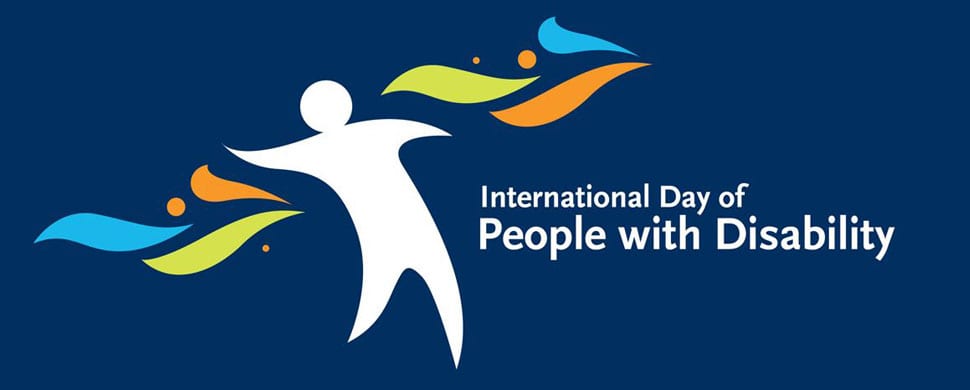 This includes Charles Sturt graduate Kurt Fearnley, a three-times Paralympic gold-winning athlete and ambassador for the day.
But you don't need medals and sporting victories to make a difference in the lives of people with disability.
Simone Baran is making a positive difference after graduating from Charles Sturt University in 2019 with a Bachelor of Criminal Justice.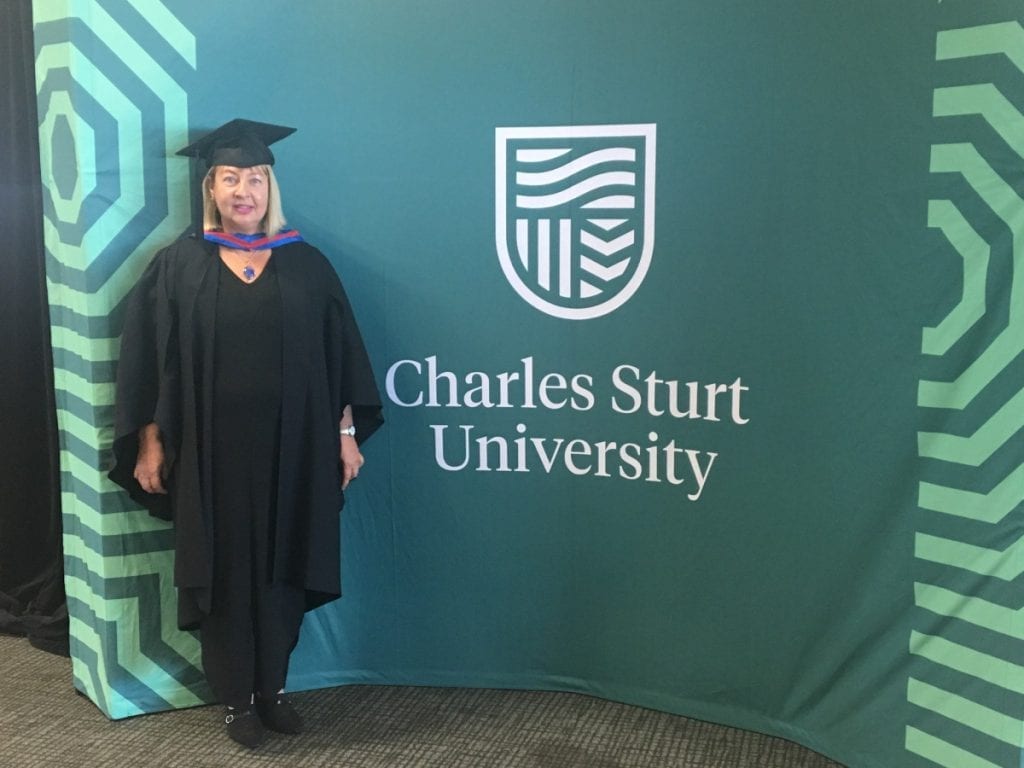 Having been diagnosed with schizophrenia, autoimmune disease and post-traumatic stress disorder (PTSD), Simone is now a criminologist, an investigator, a case manager, a keynote speaker peer educator and Health and Justice advocate.
Simone is qualified in mental health, drug/alcohol/gambling addiction, disability, aged care, health support and criminal justice. She is continuing with add-on subjects in Mental Health Law and Elder Law.
Ms Baran studied between 2011 and 2019 and found Charles Sturt University aided her throughout her degree.
Combined with the support from Charles Sturt, Simone said she had to balance study with managing her disability.
"Being an online student was also really good as it was flexible," Ms Baran said.
"I had to really manage the needs that I had with my timetable, rehabilitation and appointments.
"I had my needs to attend to and I was juggling that with study, so it was a bit of a balancing act."
It was when Simone was hospitalised in 2014 that she needed access to support the most, which led her to where she is now.
Simone had support from Rose, the Disability Liaison Officer from the Charles Sturt Disability Service while she was in hospital and returning to her studies.
"Rose gave me one-on-one attention and attended to the admin while I was in hospital for six weeks plus organised a Study Access Plan, which helped me to get extensions for assessments as well as continued support when I was back studying.
"All of the lecturers were really understanding and supportive, which was great."
After this experience, Simone went from being a patient to work placement where she witnessed first-hand the issues in the field.
"I really went full circle [patient in 2014 to work placement on the Mental Health Review Tribunal], and it was this that gave me an epiphany, my God-given purpose a life path and passion. I found my niche area and having a "lived experience' is highly valued," Ms Baran said.
"It was really a need for justice that kept me going – that caused a fire in my belly. After seeing and experiencing the victimisation and discrimination that people with a disability are subjected to. I'm only sorry I didn't graduate in time for the Royal Commissions."
After finishing her degree, Simone will be 1 of 300 expressions of interest to be a 'suitably qualified other' on the Mental Health Review Tribunal Panel and has an endless list of passion projects and opportunities which have fallen in her lap. 'One Door Mental Health' has plucked her up to start a long-overdue Health and Justice Unit and support program.
"A lot of the subject content I learnt in my subjects could easily be applied subjectively to my own experiences, but it was a lightbulb moment when I understood how to objectively apply this to work with others," Ms Baran said.
Helping friends and mentoring minority groups is all part of her small business that she has established.
"I do some mentoring for my friends and help them navigate the system. I also set up my own small business named 'Jurisprudence' which specialises in Case Management in Health and Justice. It's about navigating the systems and working with practical solutions with a holistic approach," Ms Baran said.
Find out more about how to get help for a disability or condition that impacts on your studies with the Disability Service team.