By Nic Bagley, Bachelor of Social Science (Psychology)
Wear It Purple was founded in 2010 to help combat the rising prevalence of teen bullying and harassment.
The purpose of Wear It Purple is to raise awareness of the discrimination that people, especially young people, of the GSRM (Gender, Sexual and Romantic Minorities) community face. GSRM people are more likely than their cisgender-heterosexual peers to face verbal, emotional and physical harassment because of their identity.
Charles Sturt University is an inclusive workplace and learning environment for both. Charles Sturt has an excellent ALLY program (of which I am a facilitator), that provides training to help staff and students engage with GSRM people and promote safe spaces on campus. This is one of the reasons why we hold events like IDAHOBIT and Wear It Purple Day.

Charles Sturt participated in the first-ever Wagga Wagga Mardi Gras this year. The amount of support felt marching as queer people was overwhelming and I never expected the sheer amount of positive attitudes and affirmations that we received.
To me, Wear It Purple Day and programs like ALLY mean that people of my community can be open with their own truth and have their identities validated and celebrated. It allows us to meet like-minded people and network with people who understand the challenges we face in a hetero-normative society. It means that I am accepted for who I am and what I represent.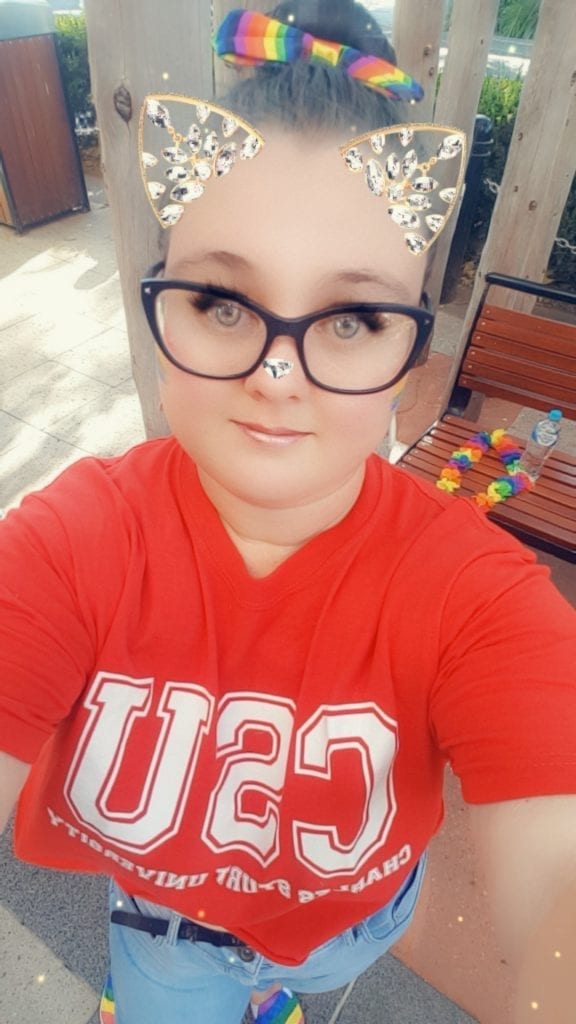 I feel validated on Wear It Purple Day and the support that is shown on these days is beautiful.

To find out more about Wear It Purple Day, visit the website and find out how to get involved at Charles Sturt on Facebook.