Session 2 is fast approaching and there's a lot to do, so here is your checklist for on campus and online orientation!
To-do now:
Welcome to CSU! Have you checked these things off your list yet?
On-campus students:
Check out the essentials you'll need to live on-campus and don't forget to take a look at your campus map to find out where your classes and facilities are.
Once you arrive on campus, you will have three main orientation activities:
Academic sessions: Meet your Course Director or other academic staff, make sure you're up-to-speed with all your course requirements and check that you've got everything you need for your first classes.
Services and support sessions: Find out about the support team available to help you through your studies. There are dedicated teams to help you boost your study skills, manage your finances, look after your health and more.
Uni life sessions: Get involved in our social program to make some of your first Uni friends!
Online students:
Being an online student, you want flexible options. So, orientation sessions for online students are offered online, on-campus and via recorded video for you to watch anytime or there's also the option to contact your course director.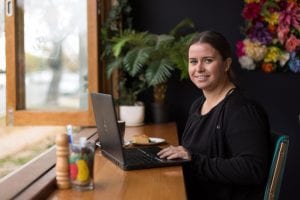 Course Orientation session To kick orientation off, get your Uni 101 with this session. Here you'll get an overview of your course, learning environment, subject expectations and where to find help.
Online Orientation workshop If you're new to uni, add this workshop to your list to find your way around online study like a pro! You'll become familiar with your online learning tools and Charles Sturt's services and support that can help you on your study journey
Academic Success Online Orientation Ace your first Uni assignments by knowing how to boost your study, literacy and learning skills. Add the Academic Success Online Orientation to discover a host of handy resources and tips to develop your skills for studying, researching, writing, referencing and more.